Irish films fans are in for a treat this August when some of Hollywood's most anticipated films of 2011 and 2012 are screened during Ireland's inaugural Movie Fest.
Modelled after the annual San Diego Comic Con Dublin's Movie Fest will feature exclusive footage of some the most eagerly awaited films of the year.  This footage is so fresh that this will be the first time it has been screened outside of The Con.
Taking place over the weekend of August 13 and 14 Movie Fest will be showing clips from Steven Soderbergh's Haywire, which was shot in Ireland and looks amazing; Guillermo Del Toro's Don't Be Afraid of the Dark; the star-studded The Adventures of TinTin, which features the talents of Stephen Spielberg, Spaced's Simon Pegg, Nick Frost, and Edgar Wright, as well as Dr Who's Steven Moffat; we'll also see geek-squee inducing 3D footage from the rebooted Spider-Man franchise.  Ireland will also be represented by Colin Farrell who's remake of Total Recall is due for release next year; although don't expect too much though, we're only going to see about five minutes from the film.
On Saturday 13 we'll also get to see more of Farrell during the advance screenings of his remake of 80's classic Fright Night.  Fans of The Hangover will get to see the latest film, The Change Up, from its writers, Jon Lucas and Scott Moore, in which Ryan Reynolds and Jason Bateman swap bodies.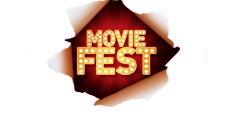 Sunday 14 will feature exclusive advance screenings of Harrison Ford and Daniel Craig's Cowboys and Aliens (directed by Iron Man's Jon Favreau, dontchaknow).  Also, on Sunday there will be a screening of 30 Minutes of Less, the latest film from Zombieland director, Ruben Fleischer, which also features The Social Network's Jesse Eisenberg.
But wait there's more! Both days will feature "mystery screenings" of blockbuster films which have not yet been released in Ireland.  And over the weekend quite literally hours of trailers and unscreened footage from new, unreleased and in-production Hollywood films will be shown.
Announcing the line-up, Vincent Donnelly, the creator of Movie Fest said,
"We really wanted to bring an event for film fans to Dublin that had an air of genuine excitement around it.

"We had taken note of how huge Comic Con has become in the US, now attracting thousands of people and the biggest stars, and wanted to try to recreate some of that excitement here.  Irish audiences, among the most frequent moviegoers in the world, can sometimes be neglected when it comes to access to an all-inclusive event like this, and we wanted to make sure that while it was modelled on Comic Con, it's a very unique event.

"There will be plenty of surprises over the weekend, and plenty of prizes and goody bags for members of the audience, so if you're a movie fan, this is definitely the event for you."
Movie Fest is taking place in the Cineworld Cinemas in Parnell Centre and when you have stopped salivating you can click over to Cineworld's website and book your Saturday tickets in advance as well as your Sunday tickets.  You can also check out the full schedule at Movies.ie.
And if that doesn't do you, you can find you more about Movie Fest on Twitter @Movies_ie and on Facebook.