Google Street View & Photo Sphere reveal what it's like to work in Google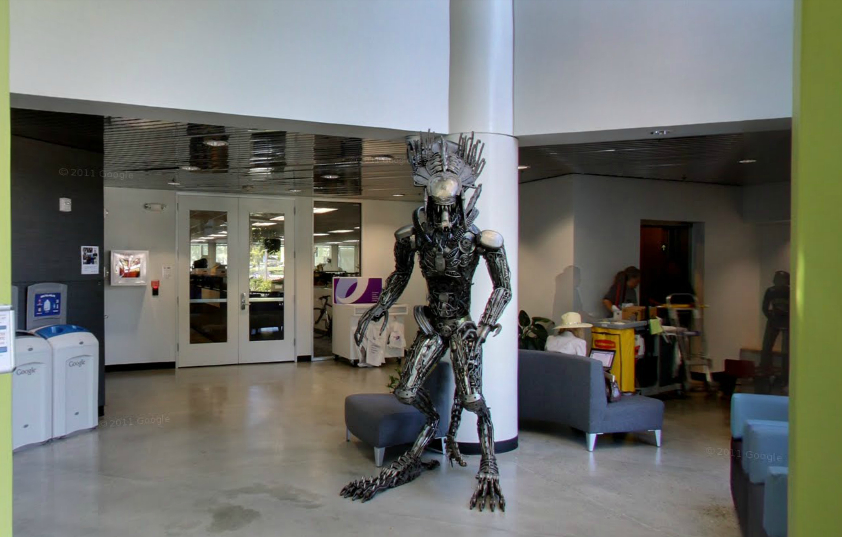 Google Preditor
Would you be able to work if you had a view like this?  Us neither, but this is the view that Google's Irish staff have from their new office, Google Docks.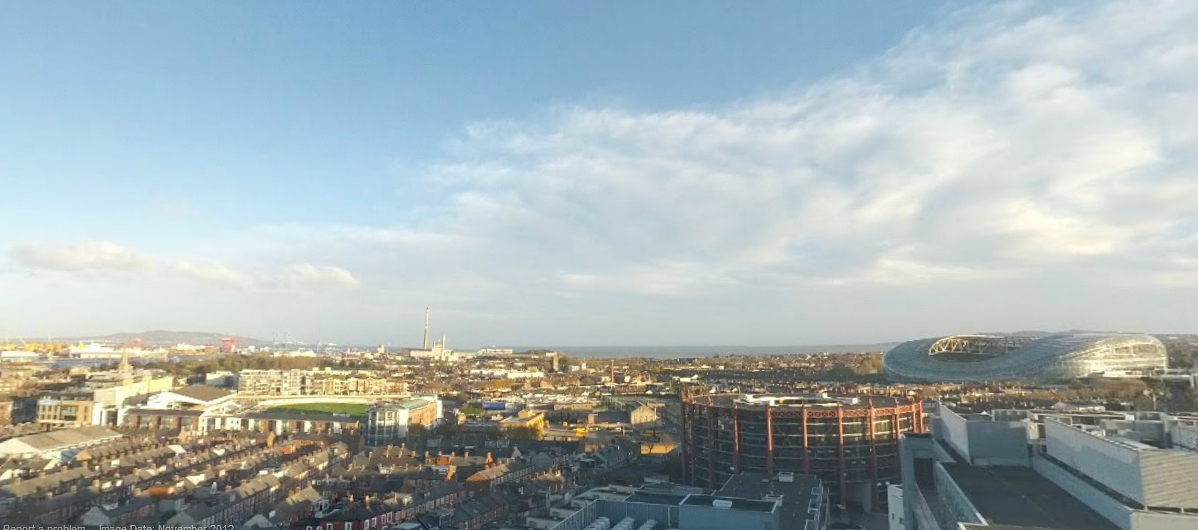 The panorama was recorded by Googler Micheal Glennon back in November 2012 using Google's Photo Sphere system, which is available on the latest Android smartphones.
With Google Photo Sphere users can take Street View-like panoramas which can then be uploaded to Google Maps.
Glennon's panorama shows the view from Google's newest building in Dublin, called Google Docks (previously called the Montevetro).  The camera is pointing east towards Dublin Bay (with the Aviva Stadium in the distance) over an area of the city affectionately known as the Google Ghetto.
The image appears to have been taken on the 11th floor and shows some nice details of the office, including some geeky posters, a massive "Made in Google" image; it also reveals that there are binoculars available to Googlers to look over the city.
Glennon's Photo Sphere joins a growing number of others created by Googlers in Google Campuses around the world.  We've already seen Street View tours of Google's Mountain View offices and Google's Doodle corridor in its LA offices but there are a few less famous ones.
Such as this internal Street View captured in Google's Building 44 in Mountain View, in which you're greeted by an unlikely Google employee and the largest Android phone you've ever seen (Samsung doesn't even make phablets this big).
Over the road in Google Building 47 you can read some messages left by Googlers (including one or two mentions of Apple) and one comic asking "what am I doing here?"
For a taste of San Francisco just head over to Google Building 1350/The Googlegate Bridge.

View Larger Map
Over in LA, Googler Thomas Kang has created several Photo Spheres of the company's offices (including one of Google's famous Doodle Corridor).
Tags :
aviva stadium
Dublin
Google
google doodles
google maps
google streetview
googleplex
los angeles
mountain view
phablet
photo sphere
street view