In a special programme to be aired on the Smithsonian Channel tonight NASA will discuss the technologies it has developed for the Space Program which help us (…and Santa) everyday.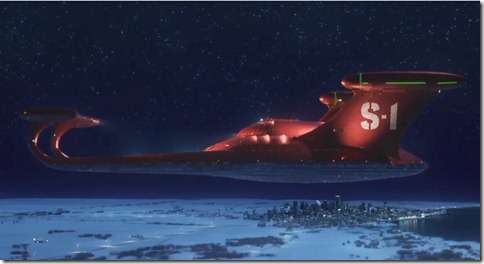 In a video posted on the space agency's website NASA describes how smartphone cameras, water filtration, baby formula, and memory foam mattresses have become everyday technologies that were first developed as part of the Agency's activities in space over the past 50 year.
NASA's Technology Transfer Program Executive, Daniel Lockney, who is responsible for helping corporations find commercial purposes for its inventions said,"NASA is constantly creating innovative technologies to enable our current and future missions. Many of these technologies get further developed and turned into consumer products by American industries, creating jobs, fueling the economy, and saving and improving lives around the planet."
Technologies that find commercial applications on Earth are called 'spinoffs' (@NASA_Spinoff | Facebook) and NASA has designed and built hundreds of technologies that are now commonplace. NASA's back catalogue of commercial innovations can be found in Airplanes that now fly with NASA-developed control systems, created in 1972; Kidney dialysis machines, which were created in 1968; and technologies that help in AIDS research, that were originally developed in the late 1970s.
The animation was created as part of Aardman's Christmas movie, Arthur Christmas, which is released in the US on November 23. And Aardman should know a bit about state-of-the-art inventions, being the creators of Wallace and Gromit. Wallace, as you know, is something of an inventor himself.
The piece will premier on the Smithsonian Channel today but is already available on the NASA website.
Okay, so we know this is just a clever marketing ploy by Sony Entertainment and Christmas is ages away but, goddammit, it involves NASA, Aardman Animation, The Smithsonian, and Santa, how could we resist?