Dorsey and Tubridy become Twitter BFFs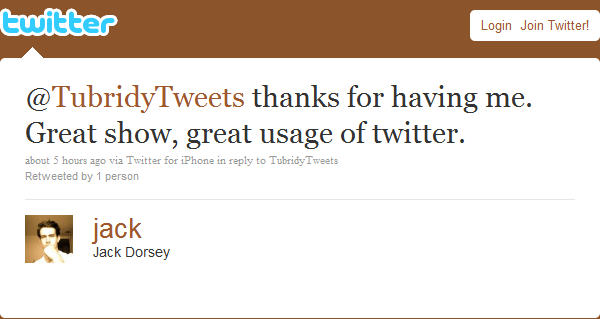 @TubridyTweets thanks for having me. Great show, great usage of twitter.
Following his appearance Twitter founder Jack Dorsey (@jack) and RTE presenter Ryan Tubridy (@TubridyTweets) swapped a few tweets this Saturday. Read our report on it here.
In a message posted this morning @TubridyTweets thanked @jack for appearing on the show as well as creating the social network.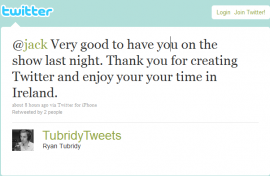 @jack was equally grateful to Tubbes when he tweeted,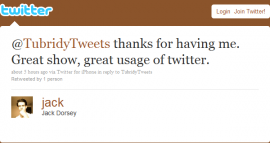 Tags :
Ireland Technology News
RTE
Twitter