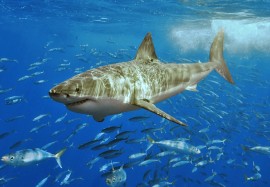 O2 Ireland is warning its 1.7 million users to be aware of a fake "phishing" emails purporting to be from the company.
The fake emails tell O2 customers to click a link where they are asked to provide their O2.ie login details. These emails do not originate from O2 nor are they associated with the company.
In an advisory message posted on user's O2 accounts the company warned its users,
At Telefónica O2 Ireland, we are committed to protecting you from fraud and keeping your personal data secure.
A series of fraudulent emails have been circulating recently. They appear to come from O2 and request your O2.ie login details and other personal information. These emails do not come from O2. We will never ask you for your full login details, be it by email, text or over the phone.
If you receive one of these emails:
– Delete it immediately.
– Do not respond to the email or click on any links.
– Do not open or download any attachments.
– Do not provide any details.
As a general rule, you should never disclose your username, password or other personal details in response to an unsolicited request. It is your responsibility to ensure that you keep your personal account details safe.
"Phishing" is a common form of web scam where emails are sent to thousands of users claiming to be from a well known organisation such as a bank, government agency or privacy company. These emails tell users that their personal information needs updating or has been lost and has to be provided by the user again. A link contained in these emails takes users to a webpage that mimics the organisation or government agency's website.
When this information is collected it can then be used to steal the user's identity.
O2 recommends users visit The National Consumer Agency for more information about phishing scams and advice on how to protect yourself.