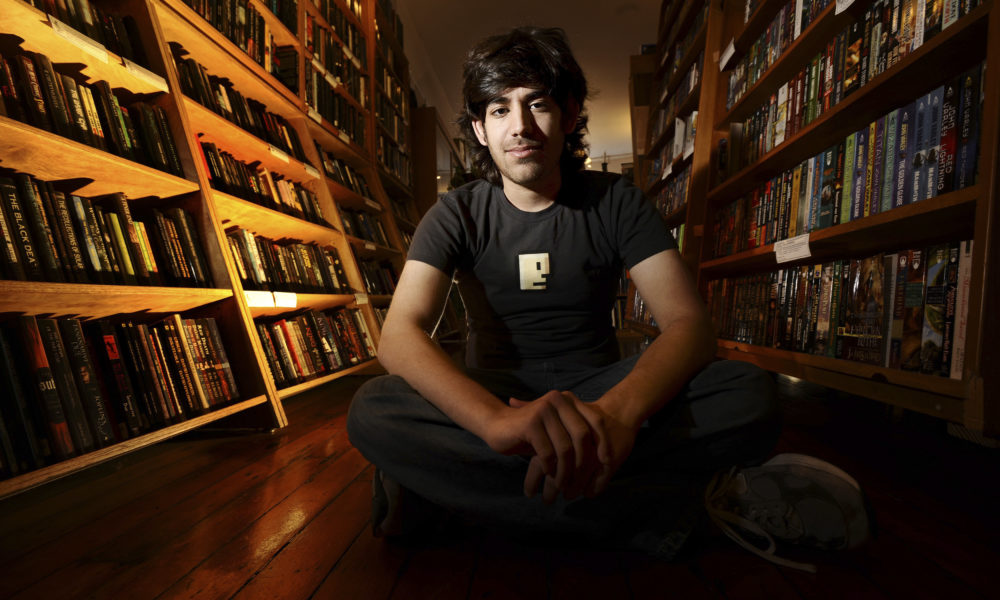 As the Chan Zuckerberg Initiative acquires AI startup Meta to organize millions of research papers for scientists, we remember Aaron Swartz and his legacy, but first, the news.
The Chan Zuckerberg Initiative announced on Monday that it had agreed to acquire AI startup Meta to help "scientists read, understand and prioritize millions of scientific papers," but will the public have access?
According to Meta CEO Sam Molyneux, "Each day, more than 4,000 scientific papers are published in biomedicine alone. Using current tools, most will not be read by other scientists who can learn from them."
Meta is trying to speed up that process, so that researchers are able to learn from each other's insights in real time, but will this research be open source and available to the public?
Right now, the acquisition is still pending shareholder and court approval, but the wording on Meta's website seems to indicate that the technology will only be available to scientific researchers.
The Sociable applies to reserve access
Naturally, to find out if anyone could signup and reserve an account, this author did just that, and is now on the waiting list.
On the signup page it says, "The Chan Zuckerberg Initiative and Meta are committed to offering our tools and features for free to all researchers."
What constitutes a researcher? Is a journalist a researcher? Will anyone with a sense of curiosity be able to access these tools?
I await confirmation or denial for my own personal access.
We are assured that the Chan Zuckerberg Initiative collaboration with Meta will "bring its technologies to the entire scientific community," but will a member of the non-scientific community have to pay to access scholarly journals and research articles that are often funded by taxpayers?
Publicly funded research is not always free to the public
Despite research being publicly funded, access to many academic journals where the research is published comes with a hefty price.
In 2011 Elsevier, the biggest academic-journal publisher, made a profit of £768m ($1.2 billion) on revenues of £2.1 billion. Such margins (37%, up from 36% in 2010) are possible because the journals' content is largely provided free by researchers, and the academics who peer-review their papers are usually unpaid volunteers (emphasis mine). The journals are then sold to the very universities that provide the free content and labour.
The article continues to say, "For publicly funded research, the result is that the academics and taxpayers who were responsible for its creation have to pay to read it. This is not merely absurd and unjust; it also hampers education and research."
That's right. The public pays for research that is later published in journals, but the public cannot access the information it had already paid for without paying more.
The Legacy of Aaron Swartz – The Open Access Guerrilla
Let us revisit the tragic case of the man who broke into MIT and downloaded the JSTOR library and the awareness he brought about the so-called freedom of publicly-funded research.

This realization led Aaron Swartz to begin downloading the JSTOR database from MIT in September, 2010 under the ideology that it should be "open source."

Swartz championed the free flow of information because, according to him, "Information is power. But like all power, there are those who want to keep it for themselves."

You can read his "Guerrilla Open Access Manifesto" here.

In 2011, Swartz was indicted by a grand jury for "wire fraud, computer fraud, and recklessly damaging a protected computer." The New Republic ran an excellent story on this in February, 2013.

While awaiting trial for another nine counts, the open source guerrilla was found dead in his Brooklyn apartment of an apparent suicide by hanging in January, 2013. He was 26 years old.

Will the Chan Zuckerberg Initiative and Meta collaboration make their tools available to the public, or will they be reserved only for those in the scientific community, or those who are privileged enough to be able to afford it?

<!-comments-button-->