The Irish Society for the Prevention of Cruelty to Children's (ISPCC) controversial and hard-hitting campaign against emotional abuse comes to a finish this Friday and the organisation is asking Twitter users for help to raise awareness.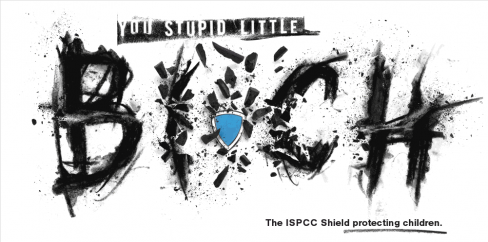 On Friday, June 8, the ISPCC will ask Twitter users to tweet #ispcc  to raise awareness. Monitoring this hashtag will be a Twitter counter attached to a painting-sized pane of glass which will have the word "Bitch" written on it.  When one thousand tweets are posted the pane will shatter to reveal a message of hope to children suffering through emotional abuse.
According to the event's organisers;
"The ISPCC hope that they can mobilise people to tweet and offer hope and protection to children who've been told that nobody believes in them."
The ISPCC's CEO, Ashley Balbirnie, described the reasons for the launch of the campaign
"Emotional abuse undermines confidence and self-worth and can have a detrimental impact on a child. To highlight this, the ISPCC have launched the 'Children believe what they are told' campaign. Following on from our Anti-Bullying Week, and the reaction to this from schools, parents and young people nationwide, we know that words can leave deep scars that can have a lasting negative impact on children's self –esteem."
The ISPCC launched the campaign to draw attention to the increasing problem of emotional abuse. In 2011 over 54,000 (14%) of contacts to the ISPCC dealt with this issue.   The campaign to date has been accompanied by national radio, TV, and outdoor ads.
The ISPCC will be live streaming the event from 6pm (IST) on Ustream.  Click here to tweet Stop emotional abuse #ispcc