Facebook News launches in the US today in an attempt to help the media industry and democracy, but it appears to be just another brick in the echo chamber wall.
"Controls to hide articles, topics and publishers you don't want to see"
What is Facebook News? "It's a new tab dedicated to high quality news and personalized to your interests. Our goal is to feature publishers covering a range of topics like science, entertainment and politics. We're launching it today starting in the US [emphasis mine]," Facebook CEO Mark Zuckerberg wrote in a Facebook post today.
If you have a Facebook account in the US, the top news of the day will be determined by "a team of journalists," and if you don't like what you're seeing throughout the day, you can fiddle with the settings to guarantee you only see what you want to see.
Here are the features that Facebook highlights:
Today's Stories chosen by a team of journalists to catch you up on the news throughout the day
Personalization based on the news you read, share and follow, so you can find new interests and topics and Facebook News is fresh and interesting every time you open it
Topic sections to dive deeper into business, entertainment, health, science & tech, and sports
Your Subscriptions, a section for people who have linked their paid news subscriptions to their Facebook account
Controls to hide articles, topics and publishers you don't want to see
"I believe the major internet services have a responsibility to partner with news publishers"
Zuckerberg added that in launching Facebook News he believes he's helping the media and democracy.
"Journalism is important for our democracy and for making progress on issues together. But the internet has disrupted the traditional business model for news, so I believe the major internet services have a responsibility to partner with news publishers to build sustainable long-term models to fund this important work. I hope our work honors and supports the contribution journalists make to our society," the Facebook CEO claimed.
Read More: Are you really buying Facebook's privacy-focused vision? Op-ed
Media reports this week say that some publishers will receive millions from Facebook News, but how long will this deal last? Facebook is testing this rollout first in the United States with plans to expand abroad in 2020.
Facebook Encourages Echo Chambers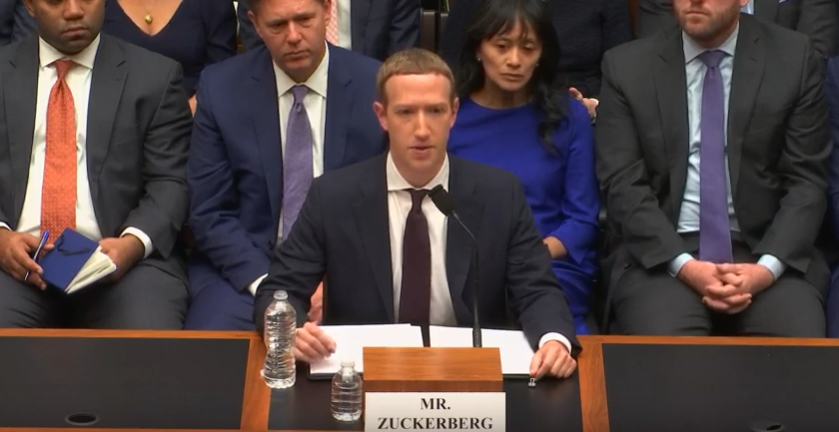 If you look at how Facebook operates, it actually encourages people to stay in their echo chambers — to stay connected with like-minded people.
This helps to ensure that users spend more time on the Facebook platform, which means they will be exposed to more ads, which makes Facebook more money.
According to The Telegraph, "The social networking site creates an 'echo chamber' in which a network of like-minded people share controversial theories, biased views and selective news, academics found."
"Research finds that [Facebook] users seek out information that reinforces their beliefs, which is then shared and given increasing weight whether accurate or otherwise."
"It appears that you are … willing to step on or over anyone … even our democracy to get what you want" — Rep Maxine Waters to Mark Zuckerberg
The launch of Facebook News comes just two days after Zuckerberg was grilled in the House Financial Services Committee Hearing  where Chairwoman Maxine Waters berated him over Libra, political ads, and fact checking.
"Perhaps you believe you're above the law, and it appears that you are aggressively increasing the size of your company and are willing to step on or over anyone, including your competitors, women, people of color, your own users and even our democracy to get what you want," said Waters in her opening statement to Zuckerberg.
'Zuck Buck' grilled in the House: Facebook CEO defends Libra in hearing
And again, earlier this week New York Attorney General Letitia James announced that 47 attorneys general had publicly given their support to the antitrust investigation into Facebook.
"Our investigation now has the support of 47 attorneys general from around the nation, who are all concerned that Facebook may have put consumer data at risk, reduced the quality of consumers' choices, and increased the price of advertising," James announced.
"As we continue our investigation, we will use every investigative tool at our disposal to determine whether Facebook's actions stifled competition and put users at risk," she added.
47 attorneys general now support Facebook antitrust investigation