Facebook has quietly rolled out its new Tag Suggestions feature to most countries over the past few days. Tag Suggestions uses facial recognition technology to auto-suggest names of Facebook friends to tag in photos, something which has alarmed many Facebook users and security firms. Luckily, however, this feature can be easily disabled.
While this technology will undoubtedly aid Facebook as a network, helping to auto-tag some of the 2.5 billion photos uploaded each month by its users, security firms like Sophos are unhappy that this feature is enabled by default,
"Unfortunately, once again, Facebook seems to be sharing personal information by default. Many people feel distinctly uncomfortable about a site like Facebook learning what they look like, and using that information without their permission.

"Yet again, it feels like Facebook is eroding the online privacy of its users by stealth."
How to disable Facebook facial recognition
If you're uncomfortable with Facebook using facial recognition technology to identify you in photos and automatically suggesting these to your friends to tag, you can disable this easily in your Facebook privacy settings.
1. Log in to Facebook and click on Account > Privacy Settings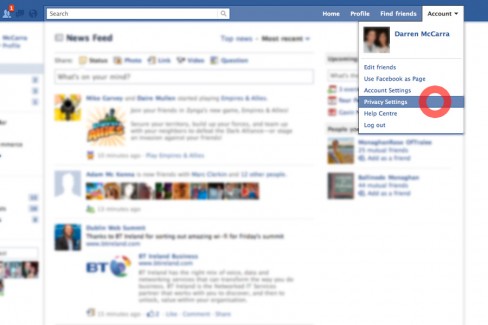 2. Click on Customise settings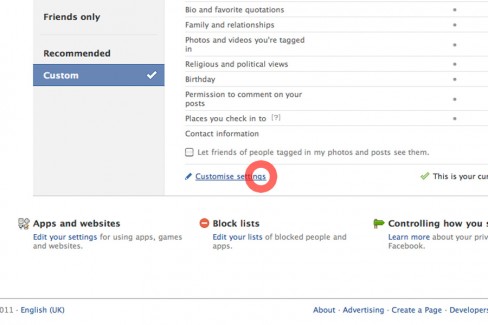 3. Scroll down to where it reads Suggest photos of me to friends and click Edit settings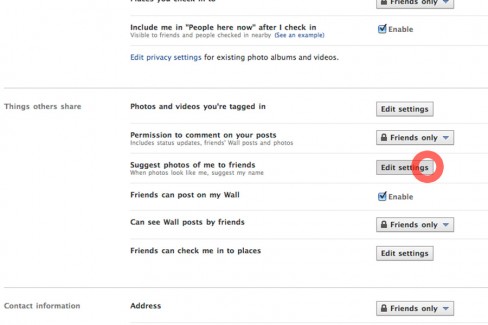 4. In the drop-down menu on the right select Disabled and click OK. That's it!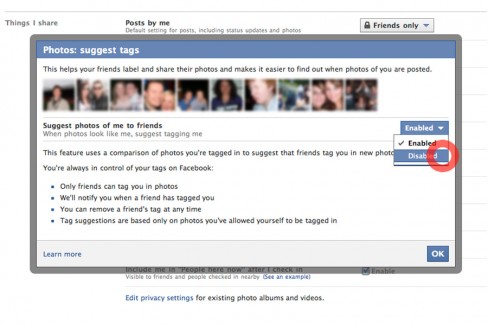 All you have to do now is Like The Sociable on Facebook!