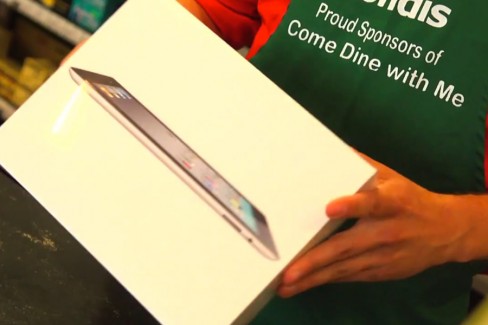 Londis are staging a social media treasure hunt this Wednesday and Thursday, giving lucky Facebook and Twitter followers the chance to win an iPad 2 on both nights. The hunt takes place directly after TV3's Londis-sponsored hit reality TV show Come Dine With Me at 9.30pm each night and will be streamed live on Londis' Facebook page.
The prize, an iPad 2, will be hidden behind key promotional brands somewhere in a secret Londis store. An actor plays the role of the treasure hunt 'shopper' who is directed by social media participants around the store in search of the lucrative prize.
To be in with a chance to participate, fans of the show must first answer questions relating to the latest episode of Come Dine With Me. At 9.30pm on each night a question will be posted to Londis' Facebook page. One correct answer will be chosen at random and, based on clues given, that individual can then direct the treasure hunt 'shopper' to where the prize me be. If the first player fails, another question will be posed on Facebook and the process repeated until the prize is eventually located.
This social media treasure hunt is a cost-effective way for Londis to build their social media presence, but also gives them a chance to expose "key elements" of their retail offering. The promotional video below explains the game's logic a little further,