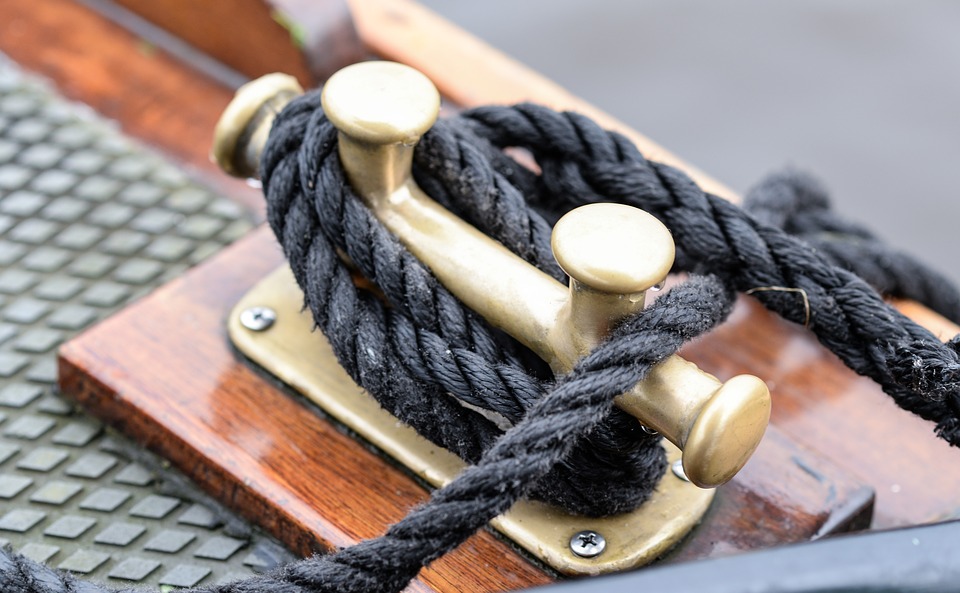 AirBnB recently earned the top spot on CNBC's Disruptor 50 list, and was estimated to be worth as much as traditional hotel giants Hilton and Hyatt combined. Nowadays, not moving fast enough to embrace a digital transformation can cost even the most well established incumbents a large chunk of their business.
However, the threat of digital disruption is not new. Most Fortune 500 CEOs will publicly affirm their urgency on setting sail on a digital voyage. Yet internally, management often finds itself at odds on how exactly to leverage technology to transform their current business model.  
There is no "cookie cutter" checklist to jumpstart a digital transformation. It is a complex journey that requires: 1) a strong managerial commitment to change; 2) a radical cultural shift that allows an organization to gravitate away from rewarding risk-aversion and responsible asset management, towards rewarding innovation, experimentation, and risk-taking 3) upgrading the talent pool within a company to acquire cutting-edge digital abilities.  
So once a company has embraced a digital transformation with the full support of management, and has explored specific business ideas they would like to "digitize", how can they actually get the ball rolling and execute?
Work out exactly what your users want, and what that will entail
The digital world is built with software — an engineering feat that coordinates creativity, design, and hard engineering to make thousands of lines of code transform into a useful tool. But with the advent of the mobile digital age and "apps", users demand that software be more than practical —they want it to be intuitive, simple, ergonomic, easy to learn, and yes, also beautiful.  
Let's suppose that the company ACME —a traditionally successful mid-market incumbent player with 30+ years in the industry—wants to start a digital transformation journey.  Let's suppose, also, that ACME has clear management support and has arrived at a promising new idea for leveraging technology to open a new line of business. Should ACME tackle the digital initiative alone?  We suggest not, and here's why.
This frontier is mired with obstacles and setbacks, that will require a particular way of building software to overcome them.  For example, the new software application must be:
Highly scalable and flexible, requiring engineering know-how to make it cloud-ready, elastic, and easily to integrate with other cloud-services

The application must be "easily refreshable" —it should allow new features to be pumped into production several times a week without salient hitches or bugs, which requires technical skills in building "infrastructure as code", automatic testing, and DevOps to guarantee a constant "stream" of quality code

The application should embody modern design tenets both in usability and graphic attractiveness (which requires skills in design thinking, customer journey ideation, and modern user interfaces, among others).  
Understand the strengths and weaknesses of your existing team

ACME's current software engineering and design departments might not be up-to-date on the technologies that will allow them to successfully navigate the frontier of creativity that defines a new product. For many companies, there's often a mismatch between the talent in its ranks, and what is required to solve the technical challenges at hand.  

Established players in many industries are often quite old-fashioned in the way they manage the creative process. It is common, then, that internal marketing, customer service, or IT departments of traditional organizations are seldom prepared to collectively deploy innovation mechanisms that allow them to experiment effectively. That is, processes that allow them to think out of the box and find new ways to serve customers who are frustrated with the status quo and long for a better digital way to consume their services and products.

Companies must know when they need a helping hand

It's hard to know what to look for if you have not lived through a digital innovation process. The quickest way to kickstart change is to learn by doing. Companies should hire not simply a "theoretical consultant or a coach" in digital innovation, but an outsourcing partner that can provide a real-life example of how to operationalize digital innovation within the company, in the form of a real product.

An outsourcing partner can help ACME's technology department use the agile approach to software development – which focuses on being as 'lean as possible' and developing a minimum viable product (MVP). An initial test market will use ACME's software and react to it, generating valuable user feedback. ACME can then take this back to the drawing board and quickly iterate on a Version 2 of the product, to be once more presented to the market. This cycle continues until ACME achieves what is called  "Product-Market-Fit".

Working with an outsourcing partner to develop a product is important for many other reasons, too. Firstly, it's critical that an organization's first projects in which they 'go out on a limb' in the digital age are successful.  Early wins will generate a positive dynamic, and provide the confidence that allows management to further accelerate digital change.

And although agile requires technical skills, it also requires a change in behavior and company culture. An outsourcing partner that understands agile development behavior is a great way to cross-pollinate an agile culture to the existing organization.

And lastly, an incumbent without agile expertise will take a long time learning the ropes, potentially endangering the success of the project because of delays or loss of credibility within an organization afraid to change.  Working with an experienced software outsourcing partner, on the other hand, provides a "guided laboratory" that allows both the incumbent to learn how to deploy effective software engineering practices for digital innovation, while ensuring an effective time-to-market for the particular initiative.

Undertaking an agile transformation can be daunting. But learning from an experienced outsourcing company will help an organization to quickly internalize agile engineering methodologies —and the undergirding culture of innovation that comes with them—under a learn-by-doing model. This will help them to evade the common "rookie" mistakes, and shorten the journey to a successful digital innovation.

<!-comments-button-->