The Microsoft Build 2017 Day 3 Virtual Keynote kicks off in Seattle featuring the latest geeky developments including machine learning for snowboarders and the business of code.
This year's Microsoft Build conference is an action-packed event with a heavy emphasis on code. For anyone who is not a developer, much of what is presented will sound like a foreign language, but in the end, the software that comes forth is not only very practical, but truly exciting!
Friday's Virtual Keynote was delivered by Microsoft Technical Fellow and host of the Decoded show John Shewchuk, along with Corporate Vice President and Chief Evangelist, Steve Guggenheimer.
Luckily for you and me, Shewchuk and Guggenheimer have an uncanny way of translating complex code and bringing it down to earth in a way that we can all relate to, and at times, even blow our minds.
For instance, why would skiing and snowboarding instructors ever consider using machine learning technology?
Steve had the opportunity to visit the Snowbird Resort to check-in on how instructors can use machine learning to gauge the skill levels of those they teach.
The technology, which will be featured in an upcoming episode of Microsoft's Decoded show, involves placing sensors on skis and snowboards that track and evaluate the athlete's body movements. This data is then plugged into a computer where machine learning takes over and registers how skiers and snowboarders perform.
Understandably, the coding aspect is quite complex, but it shows how machine learning can accurately diagnose whether the student is a "Gugg" — an in-joke about Guggenheimer meaning novice, or whether they are more advanced.
This information can also be used to help pinpoint where someone made a wrong move when shredding down the slopes and how to correct that. Instead of using the time-consuming method of having to record a video and have it analyzed by an instructor like in the old days, all of this can now be achieved through sensors and machine learning.
A lot of the technology that is disrupting industries has some element of machine learning, where the machines can "learn" how to better optimize themselves.
Another sport being disrupted by machine learning is golf.
CEO and co-Founder of golfing tech platform Arccos, Sal Syed, said in the keynote that AI and machine learning will make caddies obsolete.
"If you look at the history of golf, a hundred years ago every single round was played with a caddy. Today, less than 3% of rounds are played with caddies," said Syed when asked by Shewchuk how he developed his business and partnered with Microsoft.
Syed mentioned that in the past, the caddy helped determine the best club to use for each stroke, but now, computers will be the new virtual Caddyshacks.
All the above mentioned in this article is but a tiny taste of things to come. Much of this will also come to light in upcoming episodes of Decoded online.
In a webinar on Digital Transformation and Disruption, I spoke with Decoded's Executive Producer Dave Mendlen on what developments to look out for that will change how we interact with technology forever.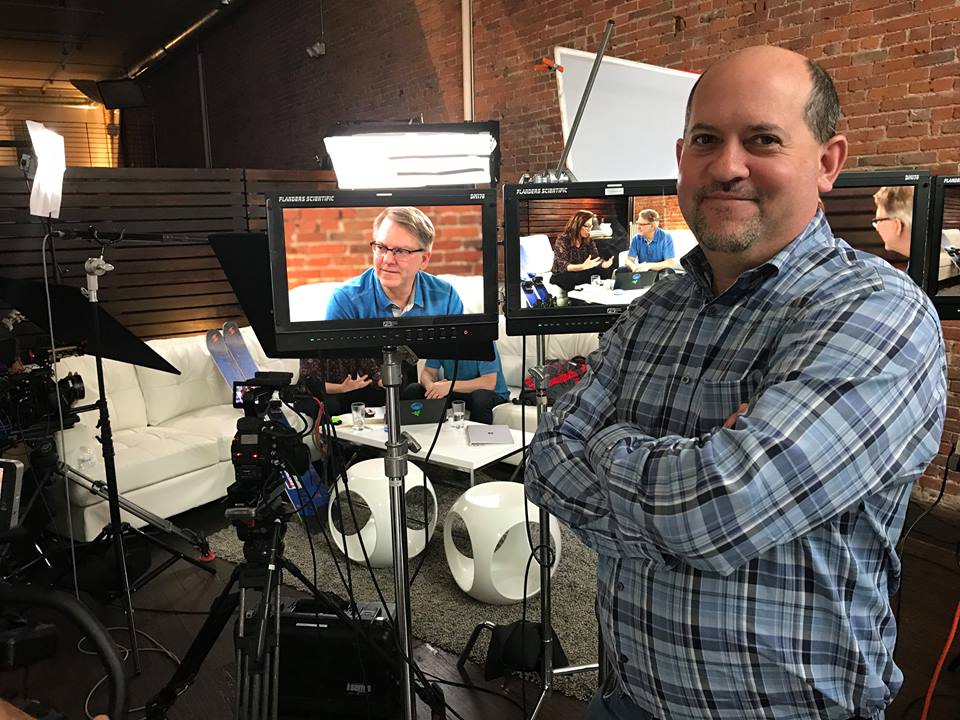 Instead of typing on a computer keyboard or swiping your finger on a mobile device, interactive conversations between you the user and bots will be the platform of the future.
"We think conversations are going to be the new platform. This idea that you'll be able to have conversations back-and-forth with a piece of software that will be able to help make decisions for you and with you will be a critical component of the next generation of computing," says Mendlen.
Microsoft Build wraps up today, but you can check out Decoded for more developments. Always unorthodox and at times irreverent, Decoded takes viewers around the globe and shares modern developer best practices.