In the world of entrepreneurs, startups are their babies, and Yodel is growing up to be ahead of the customer service class.
Bad customer service costs US businesses $62 billion a year – and customers go elsewhere for reasons such as encountering unhelpful staff, or not receiving the answers they need over the phone.
In order to streamline better customer service, business phone solution YodelTalk announced the launch of its standalone app, Yodel.
Yodel was born on Slack as a bot, but has now matured to become a self-sufficient app with aspirations of AI-integration at its forthcoming graduation ceremony.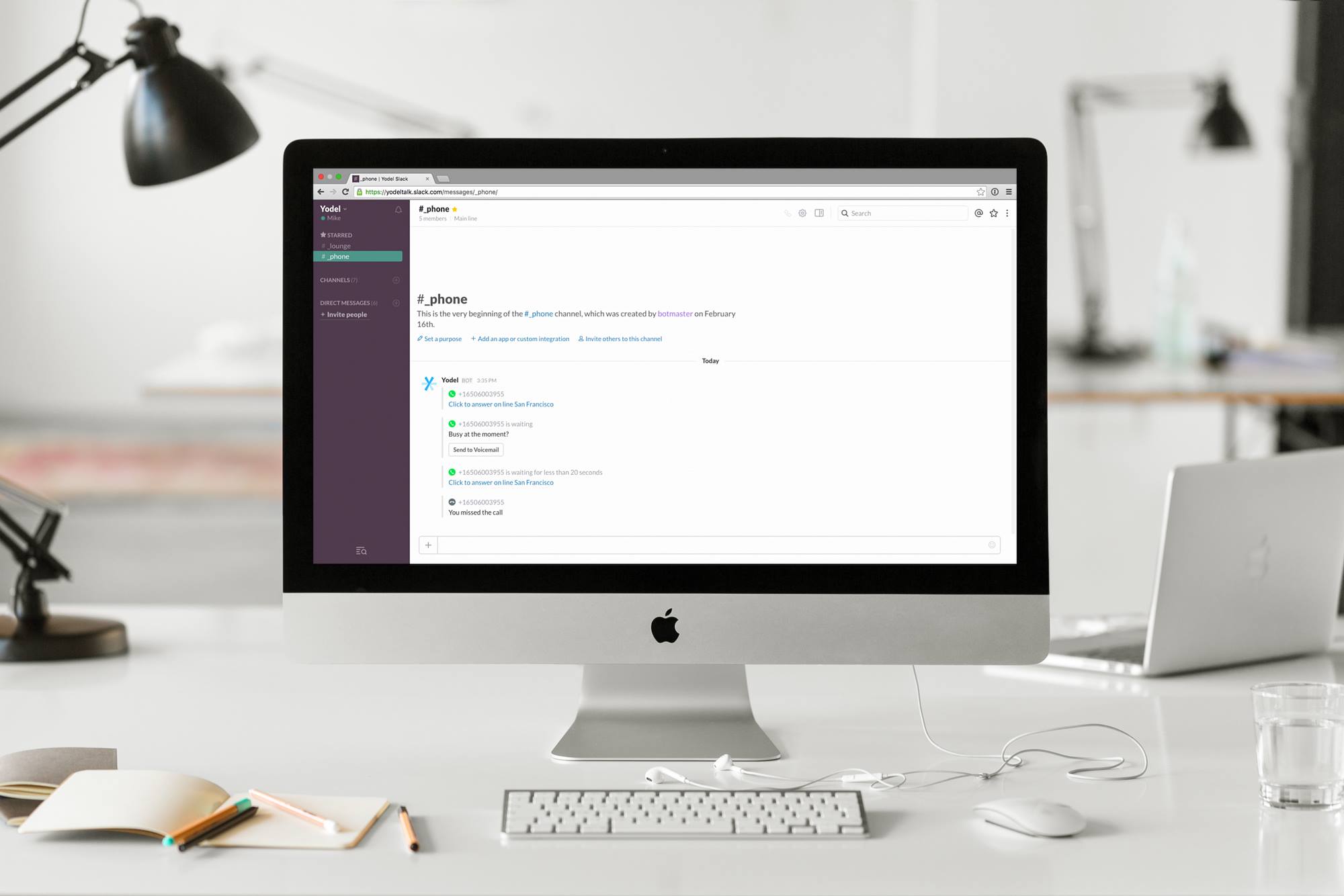 With the new app, businesses that don't use chat systems like Slack are able to use a Yodel digital phone to make and collaborate on calls.
The Yodel digital assistant brings the receptionist back to the online world as it takes the first interaction from a caller, letting businesses know exactly what the person wants to talk about. To do this, Yodel uses speech recognition and transcription technology to record a caller's voice, and then push the text to the app's interface for a user to read. That way, businesses can rest assured they're never caught off guard on a call.
Team members are pre-informed about why someone is calling, giving them time to take a breath and strategize, and then provide the best customer service possible.
"At Yodel, we're unifying all the different aspects of voice communication – things like speech recognition, transcription and collaboration – to redefine the paradigm in the industry," said Mike Heininger, CEO and Co-founder of YodelTalk. "We're on a mission to use all these powerful technologies to make calling easier, more efficient, and all around better for businesses and customers a like."
As Yodel matures, the phone solution company plans to adopt AI technology into its platform to automate the entire process.  It will soon use AI to analyze a caller's voice transcription, in order to direct calls to the appropriate employee or department, so callers no longer have to manually press numbers to reach the person they're intending.
The standalone app cost $24 per month, and rather than charging per employee, Yodel's standard pricing provides a solution for an entire team – that way a developer can pick up the phone, even if it only happens a few times a year.
It's been quite a journey for Yodel, from an up-and-coming slack bot, to finally making it into the world on its own with aspirations for higher learning through artificial intelligence.
The future is looking bright for customer service.