In an age where marketing and advertising are evolving quicker than most people can comprehend, we often look at the companies that continue to grow and innovate. How do they do they achieve this? What tactics do they utilize to ensure they continue to build a powerful brand while also generating more business for their companies or the companies they work for?
When it comes to organizations that are continuously successful in the world of marketing, advertising, and social media, they usually have one thing in common, they have very talented professionals at the helm, crafting innovative strategies that expose their products and services to larger and more expansive audiences.
Below we've listed 30 professionals under the age of 30 that are shaping the world of marketing, advertising, and social media in 2018. The professionals come from various different backgrounds, some are working for some of the worlds largest organizations such as Google and Youtube, others are apart of small nimble startups that are changing the status quo in their own respective industries.
Brian Wong is the co-founder and CEO of Kiip, a category-creating mobile rewards network that is redefining mobile advertising through an innovative platform that leverages "moments of achievement" in games and apps to simultaneously benefit users, developers and advertisers.
2. Vlad Moldavskiy 
Having previously founded Mabbly, Vlad has now gone on to head marketing at MorningStar. Moldavsky is also a member of the Young Entrepreneur Council (YEC), an invite-only organization composed of the world's most promising young entrepreneurs, and also writes for Venturebeat, Inc and Huffington Post in his spare time.  
3. Courtney Montgomery – LinkedIn
A former VP of Marketing at INTURN, a startup tech platform enabling brands to sell excess inventory to private buyers, Montgomery now leads marketing and e-commerce at Boon Supply and Mixed Bag Designs and is responsible for entire Marketing and eCommerce strategy of both brands.
Tai is an experienced leader and storyteller who previously led digital and content marketing at Apple and Samsung. LinkedIn also recognized Tai as the youngest top writer of the year in its inaugural Top Voices list, which included Bill Gates and Richard Branson. Followed by over 300,000 marketers, executives, and young professionals, Tai's work has been widely recognized by Forbes, LinkedIn, Inc., Business Insider, Huffington Post, TEDx, Twitter, PRWeek, MarketWatch, and Tech Insider. Tai hosts the popular career and entrepreneurship podcast, Zero to Infinity. He is a proud alum of UC Berkeley and the Haas School of Business.
5. Everette Taylor – Twitter 
Taylor is the founder of the social media marketing software company PopSocial, which reportedly made more than $2 million in revenue in its first year. Before launching PopSocial, Everette was the CMO of Skurt, a car rental startup eventually acquire by Fair, and he is also the founder of the marketing agency MilliSense, with clients such as Microsoft and NASA.
Mark is the Co-founder and President of Strike Social, a company that harnesses the power of artificial intelligence to drive the best outcomes in YouTube and social media advertising. Strike Social was recently named the No. 17 fastest-growing private company in the U.S. by Inc. Magazine.
7. Michael Burke – LinkedIn
Michael is a Brand Manager at one of New York City's fastest growing social Startups, SelfMade, where he helps e-commerce companies scale their businesses and generate revenue through Instagram. He is also the founder of the popular Instagram @talkshowents, and his work has been featured on Entrepreneur, and Startup Beat.
8. Alandha Scott – LinkedIn
Alandha Scott is the Global Head of Partner Marketing at YouTube, leading co-marketing and distribution partnerships for all of YouTube's subscription products (YouTube TV, YouTube Music and YouTube Premium). She is also responsible for creating powerful ad-supported consumer experiences, promotions and partnerships for YouTube's fastest growing screen- TV, and developing the marketing strategy to push forward new formats in immersive storytelling, such as VR180 and AR.
9. Vince Cacace – LinkedIn
Vince is the founder of Vertebrae, a company that enables brands to reach consumers through interactive and immersive virtual and augmented reality advertising natively integrated across VR & AR environments, and the web. Vertebrae's advertising platform provides interactivity and distribution tools, along with powerful analytics. Leading publishers and content creators work with Vertebrae to drive effective monetization of interactive VR & AR content.
10. Stephanie Jack – LinkedIn
Stephanie is a Product Marketing and Innovation Manager at Glossier, on of the fastest and most popular beauty and skincare brands in the United States. At Glossier, Stephanie works on the team in charge of the execution of Glossier's latest, and popular product releases.
Tony is the founder and CEO of Channel Factory, an online video distribution and data company that makes YouTube buying easier, safer and smarter, through contextual video targeting, and predictive analytics. Channel Factory works with 200 Fortune 500 brands and 85 agencies worldwide, including OMD, MediaCom, ZenithOptimedia, and Nestle.
12. Shaun Sheikh – LinkedIn
Shaun Sheikh is CEO and co-founder of the award winning the Jump 450 Media. a new-age performance-driven digital marketing agency that melds the creativity of ad writing, design and development with the science of programmatic display, native and social media buying. Using a highly evolved, quantitative-focused approach, Jump 450 has the unique ability to reach millions of consumers and deliver sales volume at unprecedented levels.
13. Connor Blakely – LinkedIn
Connor Blakley, only 18 years old, is a writer, keynote speaker, and founder of Youthlogic. A youth marketing consultancy that helps Fortune 500 companies better connect with today's youth. Aside from founding Youthlogic, Conor's work has appeared in Forbes, Entrepreneur, Business Insider, and many more top tier technology media publications.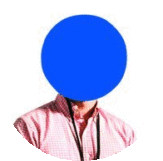 14. Aidan Cole – Twitter
Aidan is an entrepreneur and social marketing expert based in San Francisco. He's the co-founder of two internet based startups focused on audience engagement, and known for executing large scale business opportunities, all while covering his face with a blue dot.
Cory is the COO of One Inc. He focuses mostly on a mobile application called "1". Prior to One Inc., he started several companies including an educational startup with a Professor at Duke University, a t-shirt printing company, and a sports memorabilia company. Cory is the Creator of the NextGen Conference, a conference which brings together young, rockstar entrepreneurs with more experienced entrepreneurs. NextGen Conference is hosted annually at Stanford University.
16. Sadaf Ayaz – LinkedIn
Sadaf Ayaz is the author of two bestselling books and the CEO and Founder of Rev Media, a  conceptualized a media platform that strives to revolutionize and better our society. Rev Media is on a mission to not only change how news is delivered but also to allow our readers an opportunity to have an active hand in our community.
17. Rory O'Reilly – LinkedIn
Rory is the founder of Gifs.com a platform that empowers people to edit videos, while simultaneously gathering data to train AI. Gifs is you all in one short-form video creator and to date, the company has made over 10,000,000 gifs with over 1 billion views.
18. Jenelle Coy – LinkedIn
Jenelle is the founder of Coy +, an award-winning multi-disciplinary creative & digital strategy firm that's adopted a custom approach to research & analytics driven strategy without sacrificing creativity and bridging the gap between flair and function.
Anna is the founder of Brizi, a company that lets anyone tap into nearby cameras to capture group memories at iconic places. Brizi is now deployed in 7 countries, working with organizations across NBA basketball, European soccer, and Grand Slam tennis to deliver an authentic high affinity sponsorship asset that captures fan insights.
20. Taylor Trudon – LinkedIn
Taylor Trudon is Brand Marketing Manager of Reader Engagement at The New York Times, where she builds reader community and connection with the brand. Before The Times, Taylor was the Youth Special Projects Editor at MTV News. At MTV, Taylor launched and oversaw the brand's teen- and millennial-focused contributor platform
21. Ishan Goel – LinkedIn
Ishan is a distinguished Gen Z marketer, serial entrepreneur and commercial photographer. He specializes in brand growth management and creative social media strategy. His clientele ranges from local and statewide non profits to fortune 100 companies, helping small and large companies gain the traction they deserve by coming up with innovative strategies that can be applied online and off.
22. Alexandre Daillance – LinkedIn
His hats are worn by the likes of Chris Brown, Travis Scott, and Rihanna. Alexandre is the founder of NASASEASONS, the apparel brand with an underground, almost cult-like following. With a lot of NASASEASONS success being attributed to Instagram, Alexandre, who is also known as Millinksy, has expanded the business to where his clothing is now being sold in dozens of prestigious stores in Europe, North America and Asia.
23. Deep Patel – LinkedIn
Deep Patel is a serial entrepreneur, marketer and best-selling author of A Paperboy's Fable: The 11 Principles of Success. Recognized as a top 25 marketing influencer by Forbes, Patel has worked with VC-backed startups and Fortune 500 companies. He is also a contributor at Entrepreneur, The Huffington Post and Forbes.
24. Carli Evilsizer – LinkedIn
Carli is the Director of Brand Marketing & Communications at Roomi,  where she specializes in telling stories by building a brand and increasing awareness through brand strategy, public relations, content marketing, social media, events, influencer marketing, and partnerships for the company.
25. Kari Skitka – LinkedIn
Kari is a growth marketing specialist based in New York City. Now a Vice President of Customer Acquisition at Function of Beauty, she was previously Head of Growth at Follian, where she was in charge of everuthing from digital media, to partnerships, to influencer marketing.
26. Ross McCray – LinkedIn
Ross McCray is the founder and CEO of VideoAmp. Previously, he was the Head of Product & Technology of Channel Factory, where we bootstrapped the business to help a majority of the Fortune 500 brands grow their YouTube presence. As we mentioned, today he is focusing all his time at VideoAmp reinventing the media ecosystem with innovative technologies.
27. Baba C. Rivera – LinkedIn
Babba C Rivera (previously known as Babba Canales) is an award-winning Creative Marketing Professional with experience working in fashion and tech in Stockholm, Berlin and New York. With a reputation as one of the most dynamic and accomplished young innovators and leaders in the increasingly important area of digital brand marketing, Babba and her work have been featured and profiled in major magazines, newspapers, television programs, podcasts and various other print and digital media.
28. Grant LaFontaine – LinkedIn
Originally one of the leading product managers at Google, Grant went on to co-found kit.com a platform where you find product recommendations from experts. After successfully being acquired by patreon, he has now taken on a new role as Product Manager at Oculus VR.
29. Kelsey Meyer Raymond – LinkedIn
Cofounder of Influence & Co. a tech-enabled content marketing firm that specializes in content strategy, creation and distribution to help companies accomplish their goals through content. Influence & Co. has grown to be one of the leading providers of high-quality expert content to the world's top tier publications.
30. Nooka Jones – LinkedIn
Aside from being a talented DJ, Nooka is a lead at Google's creative lab in New York City, where he leads marketing and product design with Google's talented product teams and large-scale projects. Previously, Nooka worked at Brooklyn based Big Spaceship, where he was a strategist and lead projects for companies such as Lucasfim, Wrigley, and Absolut.
Disclosure: This article includes a client of an Espacio portfolio company