As phenomena such as "the great resignation" and "quiet quitting" continue to persevere past the pandemic, it is clear that a revolution in the work world is afoot.
In a recent Deloitte report that surveyed 1,500 C-suite executives, it was found that 94% of respondents believe leadership capabilities and effectiveness are important to their organization's future success. Only 23% believe their leaders have the capabilities to navigate today's challenges, however.
This leadership gap is likely due to looking at work and workers through an outdated lens and demonstrates that an evolution of the workplace is long overdue. 
Connect: Future of Work, an event put on by PR firm Publicize, aims to give companies whose goal is to help structure the future of the workforce a space to share their ideas. Let's have a look at what to anticipate from this pitch competition this Thursday, January 19th from 12:00-1:00 PM EST.
Building a Better Future
At Connect: Future of Work, six early-stage companies in the workspace industry will pitch their ventures to a panel of distinguished media judges to get valuable feedback about their startups.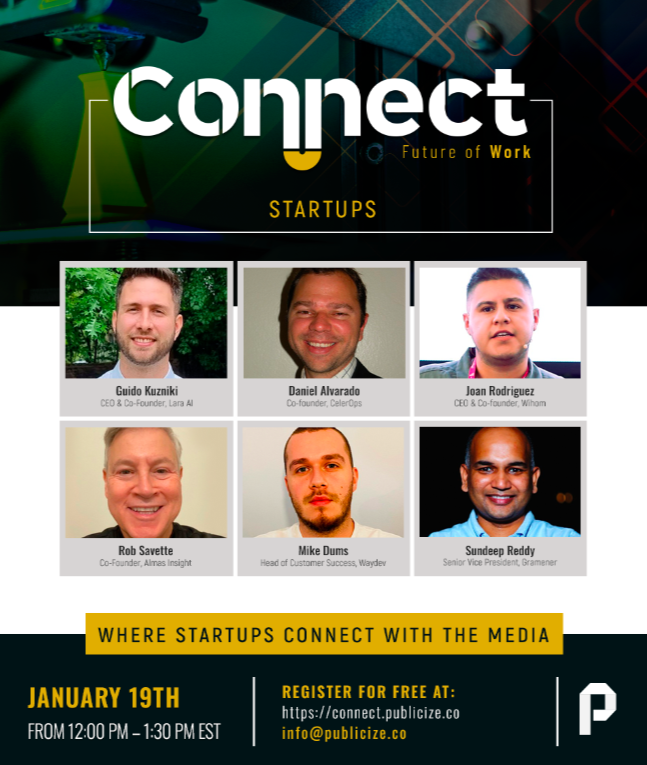 All participants in the startup ecosystem are welcome to join the event, as the aim is to encourage thought-provoking dialogue amongst professionals across industries. After the presentation, there will be a live Q&A session with the media judges where founders and audience members can ask questions to get in-depth explanations.

Confirmed media judges include journalists from the NYTimes, TechCrunch, the Rest of the World, and more.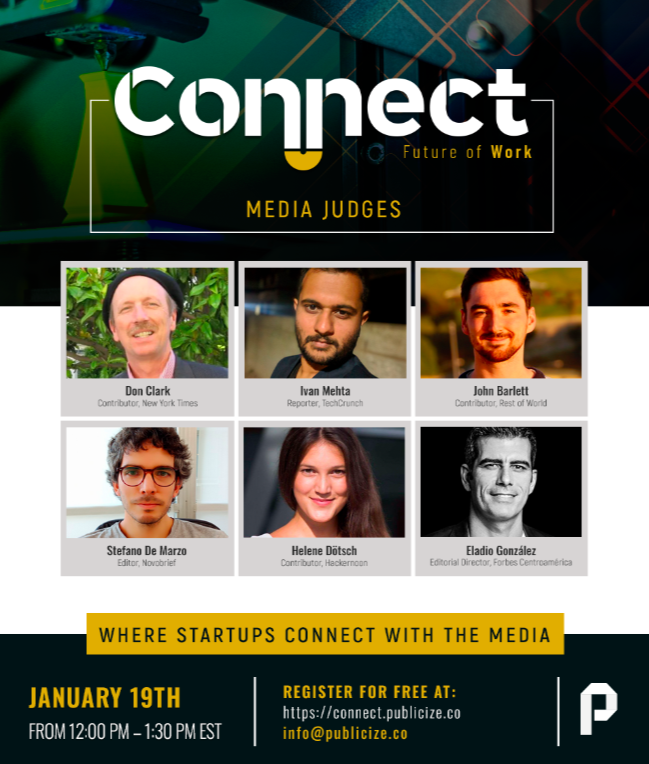 The event is open to all members of the startup community and attendance is FREE. For those interested in attending, you can register on Eventbrite and/or log in to the Zoom meeting here.
Disclosure: This article mentions a client of an Espacio portfolio company.