The US alcohol distribution model is a complex and mysterious set of laws with a fascinating history, that doesn't necessarily always benefit beer producers and consumers. However, it does give room for new alternatives.
Maybe you've been there. Your local bar reveals a special Friday beer, from a small brewery with a strange name. It's a few dollars more but, hey! You take the bet.
You take a sip and the magic happens. Its malty aromas and fruity touches blow you away. A glow of alcohol warms your tongue and palate. Hints of green apples, apricots and banana appear and sparkle. The taste lingers full in your mouth with plenty of body, with a long finish of dry and fresh bitters.
Next Friday, after a challenging work week, you're ready for more of the same delight. But alas! the craft jewel is long gone.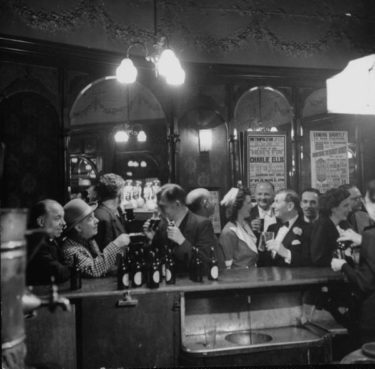 The bartender shrugs his shoulder when you ask for more information. He mentions the distributor; the one in charge.
In the US, a story like this is caused by a set of laws that separates brewers from retailers through a middle-man. In the 'three-tier-system', brewers sell their beers to a distributor in order to sell their beer to retailers like bars, restaurants and shops.
To understand where this system comes from, we have to go back in time.
A hundred years ago, breweries had their own bars. Accordingly, they controlled the alcohol consumption. In their own interest, they encouraged consumption. Not surprisingly, this system encouraged abuse. Then came Prohibition, the government's attempted to reduce crime, solve social problems and improve health. Alas! again, the 'Noble Experiment' turned out to be the perfect playground for the mob.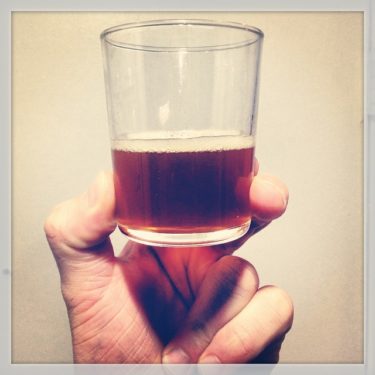 With the introduction of the 'three-tier system', the US thought to have found a compromise, one that offered supervision.
And over time, individual US states became in charge of the alcohol laws. This led to exceptions and more flexibility concerning distribution. Depending on the state, new relationships or combinations within the three tiers are occasionally allowed.
In several states, small breweries can act as their own distributor, while in others, the state itself is in control. Some states allow brewpubs, which act simultaneously as producer and retailer.
However, the system is not consistent across the nation and today, many small breweries sometimes struggle to get their exclusive craft beers to distributors and offered on stores shelves and taps.
Bevv, a California-based startup thought of an alternative. Working within the legal landscape, the company offers a direct to consumer model, where more parties can benefit from the many independent producers in the growing US-market.
Its platform for craft beer aims to increase profit margins for breweries, by granting even smaller breweries, access to beer lovers via their online platform. Breweries can easily offer their full menu for consumers to choose from, and consumers gain more affordable access to a wider selection of craft beers.
A study by the National Brewers Association showed that in 2016, retail sales of craft beer increased 10%, up to a total of $23.5 billion. And that craft beers now account for nearly 22% of the $107.6 billion U.S. beer market.
"In an era of craft first and drink local, we are privileged to be able to work with great businesses and get their product into more hands all-the-while giving producers a new sales channel never offered before," says Bevv.co founder
Travis Benoit
.