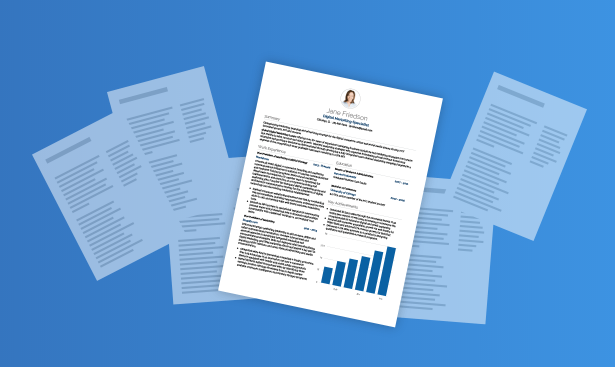 As people switch jobs every two years on average, a traditional resume is no longer cutting it for job seekers in today's evolving workforce.
Traditional careers are quickly being replaced by advancements in technology such as digital transformation and automation. A steady 9-5 job at the local factory is no longer considered a viable option for today's job seekers and hasn't been for quite some time.
To keep up with an evolving workforce that sees freelancers or "gig workers" making up 35% of the US workforce, resume building platform VisualCV is catering to a new generation that is switching jobs every two years on average.
The new VisualCV platform is a completely revamped version of its previous one that has built an impressive following of over 1.5 million users in just two years.
The reason for the new overhaul? They wanted to make resume building fun.

"Our previous product was functional, but not fun. Searching for a job is a stressful time – we wanted the new design to get people excited about landing their next opportunity," said CEO James Clift.

So, what makes this platform stand out from any other conventional resume builder? For starters, it offers the ability to manage multiple versions of your resume for different jobs and industries.

This is key for a young generation that is on track to average four job changes in the first 10 years after graduating college.

When this author graduated university in 2007, the entire economy collapsed, and I had to manually write a different resume for nearly all of the 200+ jobs I applied to across multiple industries in Seattle.

I didn't land a single one, and after four months of job searching, I landed a gig washing dishes. I was making the same pay as my friend and co-worker, an illegal immigrant who didn't speak any English.

True to the statistics, I switched jobs after exactly two years, but I can't help thinking how I might have benefited from using a platform like VisualCV, if only it had been around back then.

Their updated platform was also built with social media compatibility in mind, and it works complementary with other job seeking sites like LinkedIn.

Read More: Social platforms driving job placements in volatile job markets [Interview]

The New VisualCV is easily linked to within social media profiles, meaning that employers searching for talent via social sites can progress naturally to a resume to learn more about the candidate.

According to Pew Research Center, "78% of adults under 30 own a laptop or desktop computer while 86% of 18-to-29-year-olds own a smartphone." With this in mind, the people at VisualCV have allowed employment opportunists to create their resumes entirely from a mobile device if they so choose.

"Our new mobile experience mimics the desktop, and works perfectly on any device. We're confident it's the best mobile resume/CV editor out there. Now you can even build your portfolio on your phone!" added Clift.

New features also include the "basic editor," which walks individuals through the process of adding their resume content and makes it easy to change the order of various components; as well as a new history feature that allows people to rollback to a previous version of their VisualCV.

<!-comments-button-->