Ten FinTech companies strut their stuff at Startupbootcamp FinTech's Demo Day on Thursday in London after a rigorous three-month acceleration program.
The ten companies taking the stage on Thursday at Startupbootcamp FinTech London showcased some of the most innovative technologies in finance ranging from SME banking, regtech, and chatbot technologies through to artificial intelligence and blockchain.
For three months, the selected startups collaborated with 400+ mentors, partners, and investors to build world class FinTech companies, with the ultimate goal of becoming industry leading players.
"If someone is really interested to know what is going on in FinTech, they need to be here," said Startupbootcamp FinTech London managing director Francisco Lorca, adding, "The variety of the startups who applied to our program this year is remarkable. We received more than 400 applications from startups across 61 different countries for an opportunity to build their businesses working together with the biggest players in finance."
Startupbootcamp FinTech London Demo Day Highlights: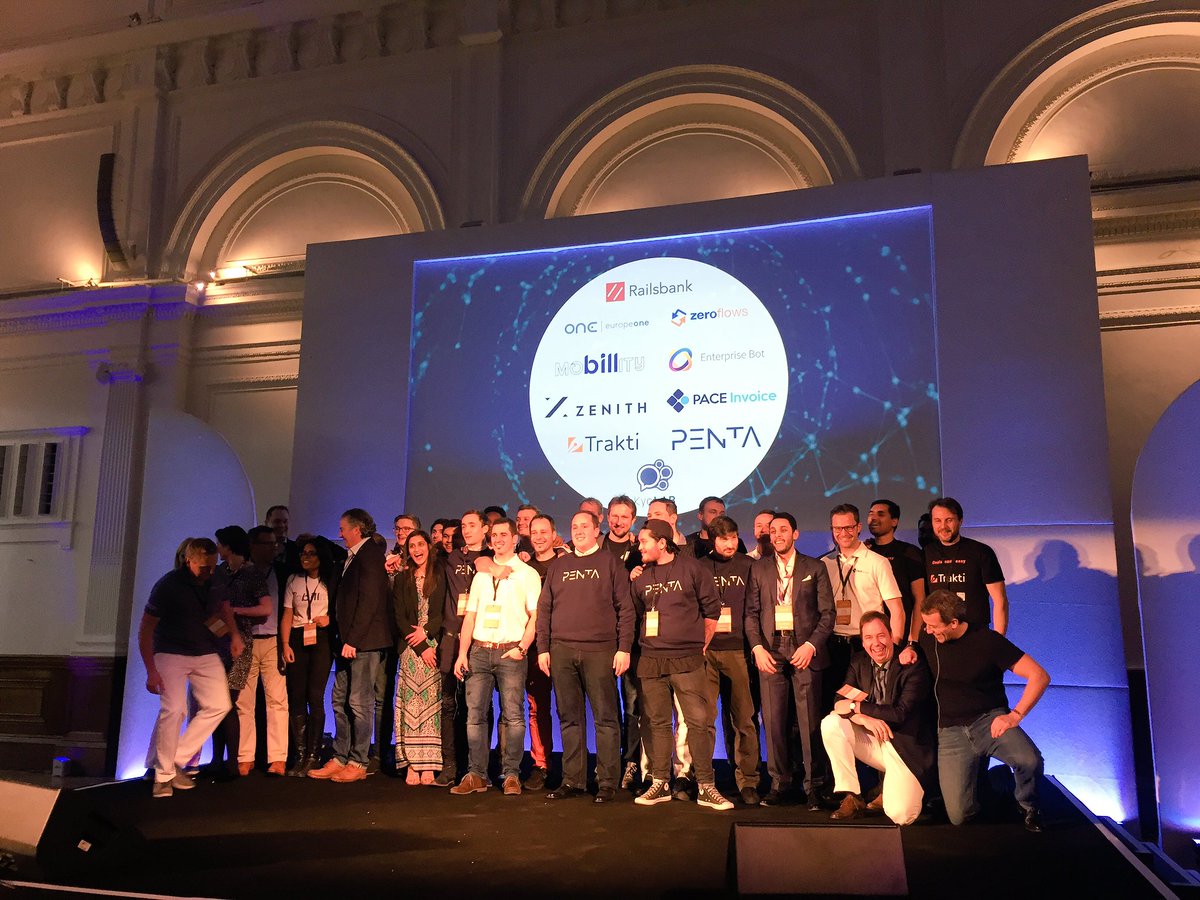 Railsbank (London) Startupbootcamp FinTech London's "Startup in Residence" enables stress free access to global banking for finTech Companies with a simple and easy to use API. Access global banking with 5 lines of code.
Enterprise Bot (London) revolutionizes the way financial companies interact with their customers by using AI powered virtual assistants. The white-labeled solution that can be deployed on various platforms, reduces contact center costs by 85% and wait time for end users by 90%.
Trakti (Trento, Italy) helps companies cut 30% of their operational costs linked to contract negotiation by allowing them to seamlessly connect, negotiate and close deals online with counterparties on its B2B platform. Trakti announced that it signed an agreement with Deloitte to integrate blockchain.
europeone (London) makes payments quickly and sends money to your loved ones instantly, with no fees and at the lowest exchange rates possible across borders. "There are 30 million Europeans who have problems opening a bank account. We will open an account in 10 mins."
KyoLAB (London) bridges the gap between compliance and mobile messaging. Regulated financial services must retain all electronic communications, otherwise risk multi-million dollar fines. KyoLAB helps clients by archiving mobile messaging such as WhatsApp and WeChat, providing an audit trail and dispute resolution.
moBILLity (London) helps consumers save money on their recurring bills effortlessly. Through connecting financial and non-financial data, moBILLity enables consumers to unlock significant savings on their bills through a chat based solution.
Penta (Berlin, Germany) is a simple, smart and transparent bank account that saves business owners time while allowing them to automate their business processes and scale their business quicker "Business banking sucks! Spend less time on banking and more time on your business."
PACE Invoice (London) helps SME's to receive payments from their international customer base. The platform combines invoicing and payment processing capabilities in one simple-to-use account.
Zenith One (London) offers an intelligent white label platform designed for Financial Advisors to capture the next generation of investors more profitably, meet the growing online and mobile communication demands and enhance controls and regulatory compliance.
Zeroflows (London) enables asset managers to access first hand information and hard to find liquidity in emerging and frontier stock markets.