Over the past ten years, blockchain technology has revolutionized how we access data, invest, and think about privacy and traceability.
And with the global blockchain technology market expected to grow at a compound annual growth rate (CAGR) of 87.7% between 2023 and 2030, it's evident that the blockchain industry havs no intention of slowing down.
The Sociable identified 40 of the most trailblazing and influential individuals in the blockchain industry in 2023. So, let's take a look at how each pioneer is making their mark in the modern age of blockchain.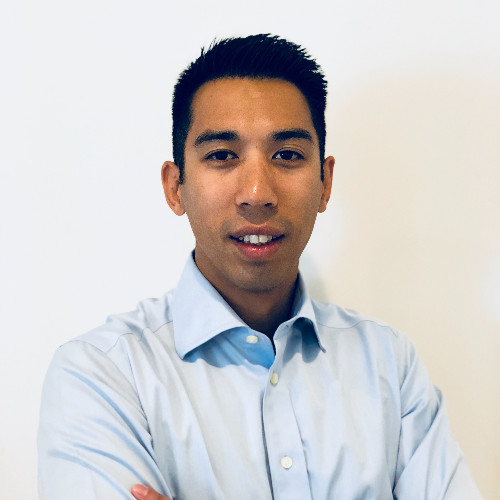 After spending several years in the aviation industry, working in project management and customer service development, Bruno entered the digital asset space in 2016 as a financial advisor to cryptocurrency projects.
He's now CEO of Cedrus Capital LLC, which provides personalized solutions in the digital assets and blockchain ecosystem, mainly specializing in cryptocurrency and blockchain consulting services. Before moving to Cedrus Capital LLC, Bruno was CEO at Delchain, a regulated financial firm that offered multi-currency banking asset management, trading & advisory to blockchain companies.
---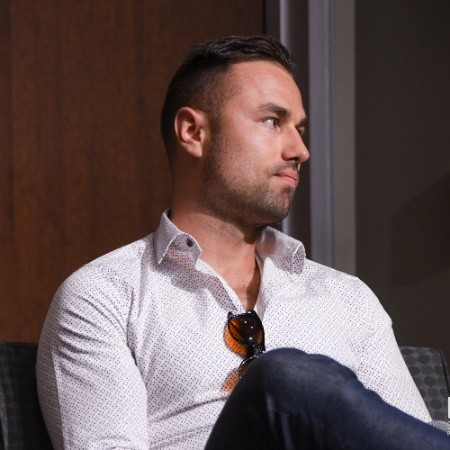 As a serial entrepreneur, one of Ameer's projects include co-founding BlockGeeks, an online hub where entrepreneurs and investors can keep up with innovative and ever-changing blockchain technologies. In an interview with Coin Telegraph, he described himself as "a big proponent of education…[and] I love the fact that no matter where you are in the world, with internet connection and a hand-held device, you can get an education for free."
---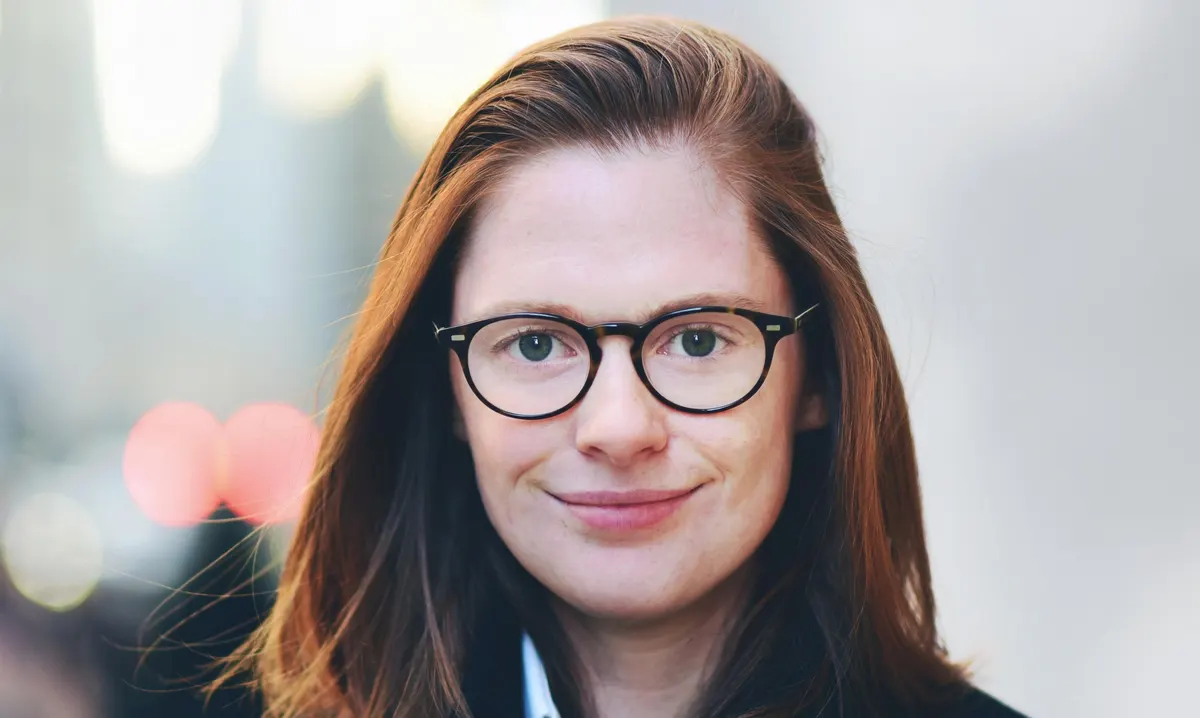 In 2016 Kathleen, along with her husband Arthur, co-founded the Tezos Foundation, an open-source platform that enables peer-to-peer transactions and the deployment of smart contracts and hosts the digital token Tez (XTZ.) A great advantage of Tezos is its on-chain governance system that allows users to make decisions and improve the platform over time.
---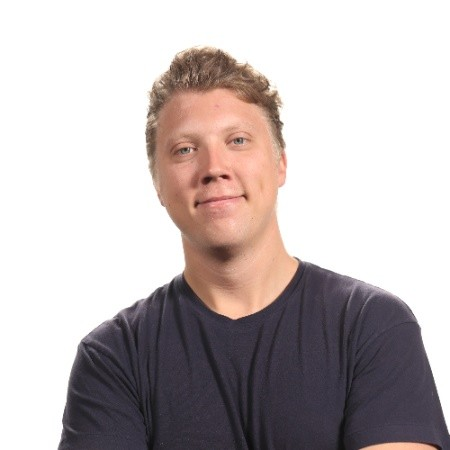 Matthew studied computer software engineering and while studying, he found the time to found a mobile and web application design firm. Currently, Matthew works as a product, strategy and consultant at his own business—MG Consulting—strategizing product growth channels and developing scalable engineering solutions for companies across North America.
Matthew spends the rest of his time as CEO of Sturdy Exchange, a platform for musicians, brands, and entertainers which leverages NFTs to reach more consumers. Sturdy Exchange is "working to make Web3 accessible to the masses without the glitz and buzzwords." Matthew also finds time to be a special advisor at Hex Capital and an advisor to Forbes Technology Council.
---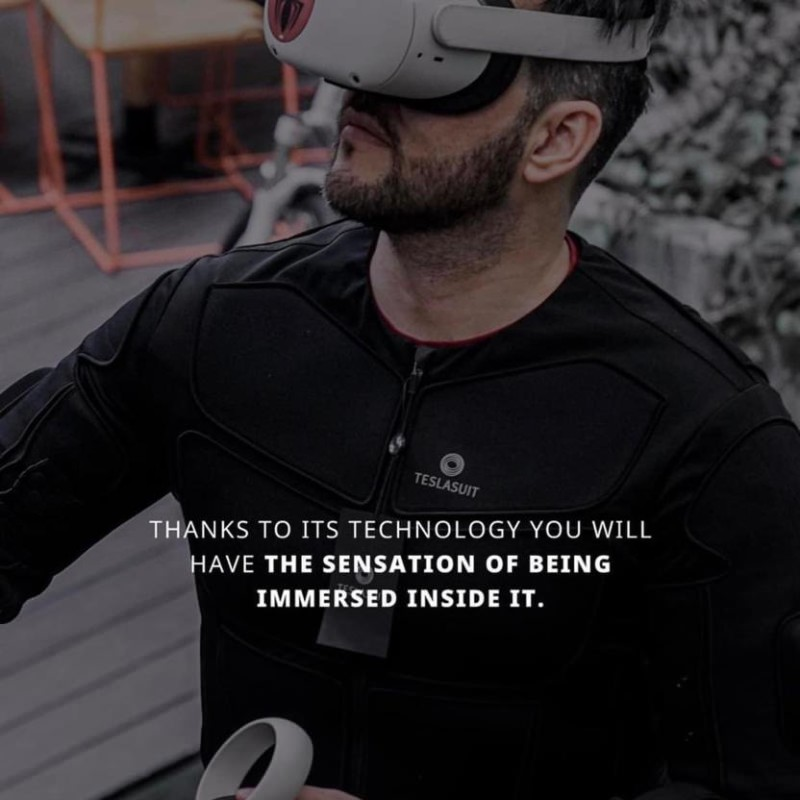 Since April 2022, Karlos has been the Chief Technology Officer (CTO) at Landian. This decentralized platform focuses on building a collective of hyperrealistic virtual worlds to help businesses and organizations to engage in the metaverse.
Karlos began his career in 2004 when he worked in the audiovisual sector of cinema and multimedia, but now focuses on leading projects in web3, NFT, and metaverses in the Unreal Engine environment.
---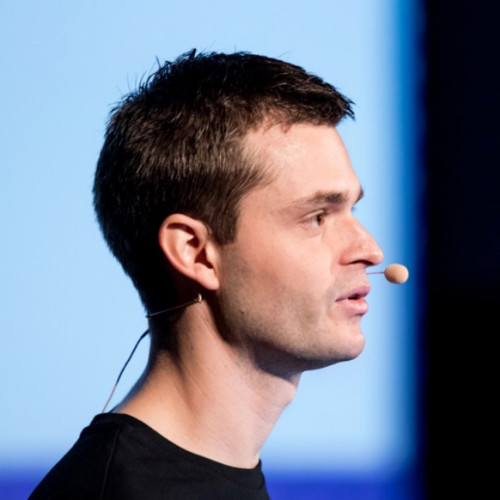 Davy is a Belgian software engineer and developer and has a masters in applied informatics. After spending over six years of his career at International Post Corporation, a leading service provider in the postal industry, he entered the web3 arena in 2017.
Davy now works as CTO at Venly, a blockchain technology stack provider that helps companies build products in web3.
---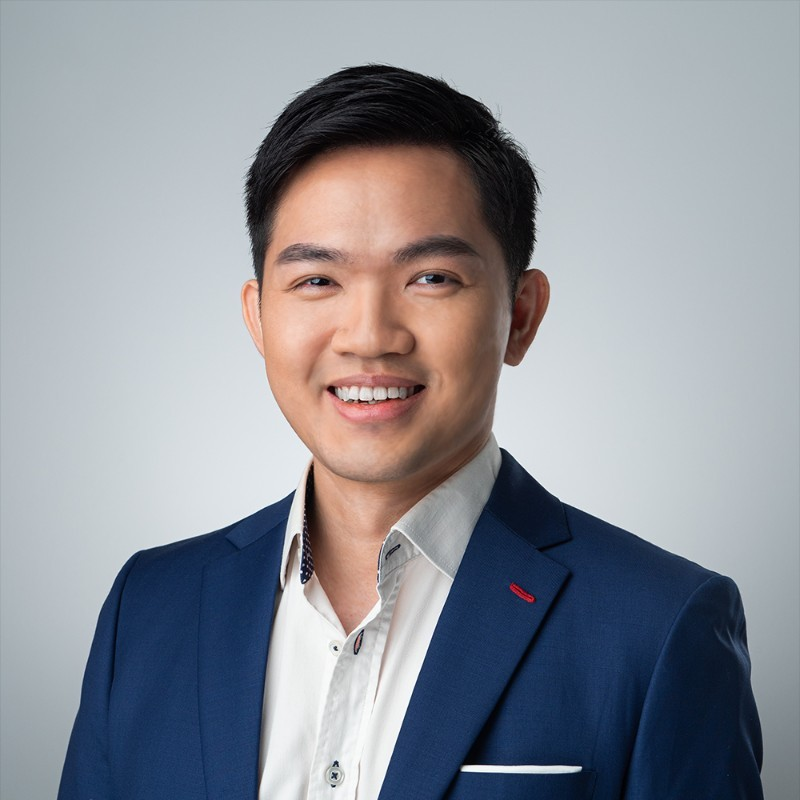 Jeremy is a serial entrepreneur and founder with four separate businesses under his belt. Originally from Singapore, Jeremy started his career as an operational specialist for the Singapore army before co-founding his first company, Mission: Singapore. He then spent several years as a trader before founding his next business venture, an energy drink company, GOshot. Next, Jeremy launched a mobile app, DinoMao, that allows users to stream arcade games anywhere.
As of 2021, Jeremy is the founder and CEO of Trip Candy, a web3 travel booking platform where customers can book using NFTs and cryptocurrencies while also providing customers with crypto cashback rewards.
---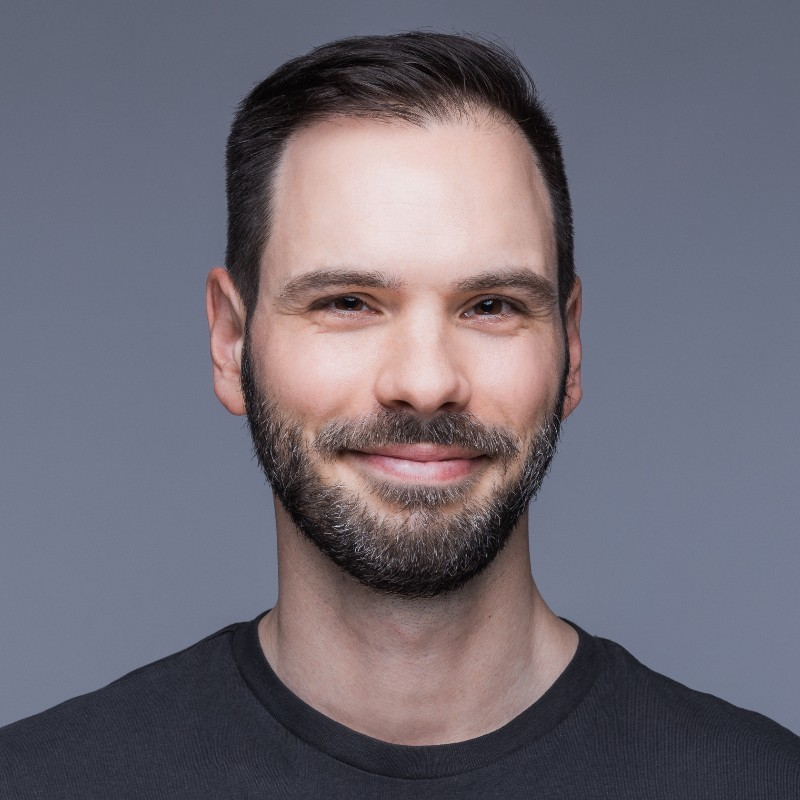 Oliver is quite the multi-tasker as he splits his time as co-founder of Cryptoradar, a crypto price comparison platform, as well as a user experience lead at Raiffeisen digital bank. While Oliver has a career based in finance, he began to merge his expertise into the crypto sector in 2017 when he was project manager of business development at BitPanda. This is a European currency exchange platform that ensures it works in line with banking standards.
---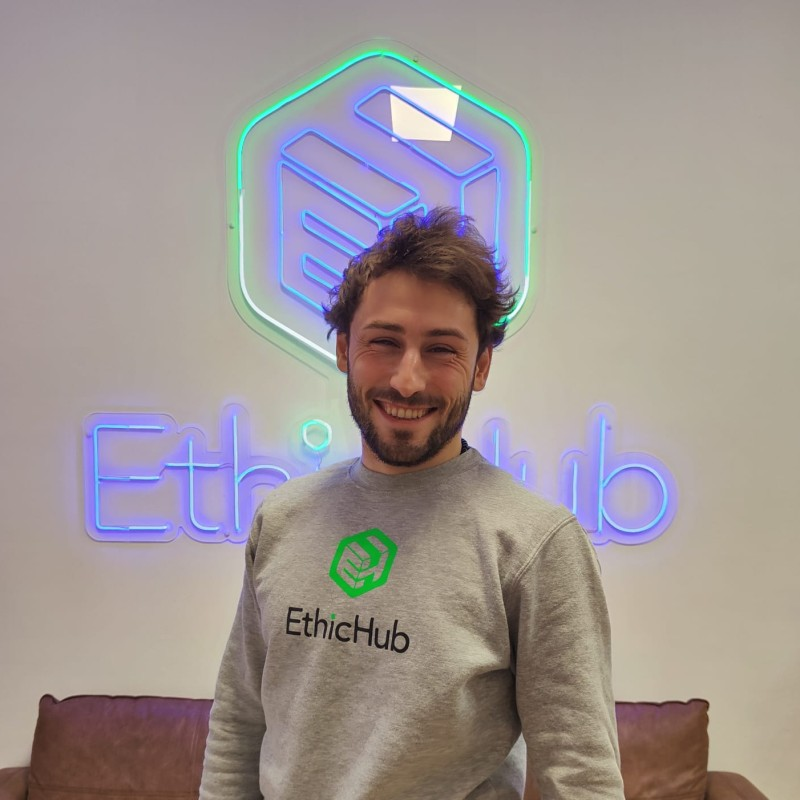 Joan entered the blockchain market in 2021 as co-founder of TheCryptoCluster, which aims to break down barriers for those looking to invest in DeFi.
In 2022, Joan became head of growth at EthicHub, the first regenerative finance solution for the financially underserved. Joan is a young entrepreneur, and although already a founder, he's looking to gain more experience and knowledge at this stage in his career.
---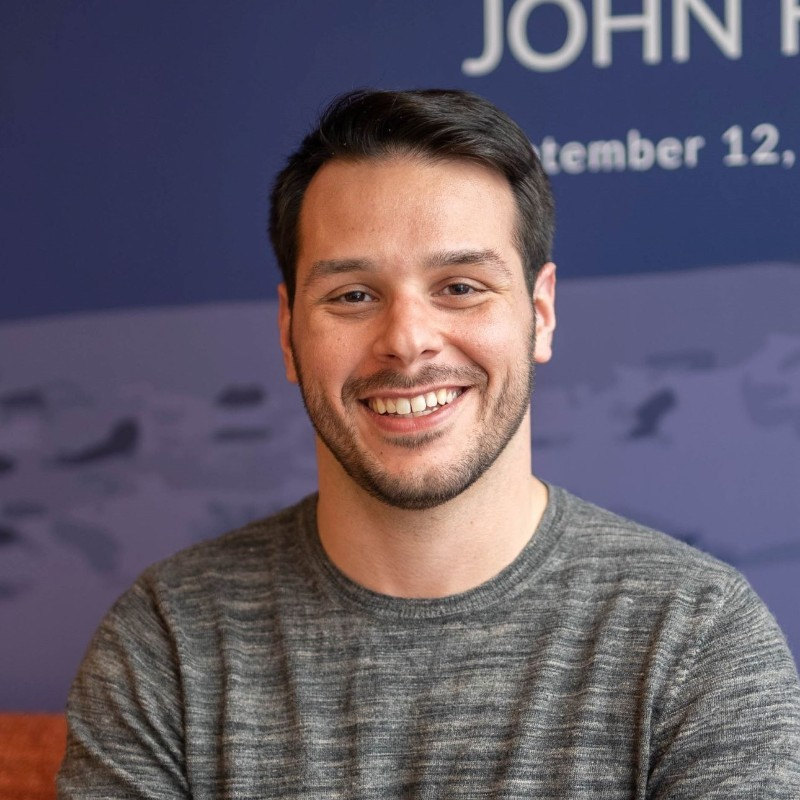 Chris is a web3 and social impact entrepreneur, and shortly after graduating from university he founded Topl, the world's first blockchain built for tracking, tokenizing, and monetizing positive impact. Now as managing director, Chris leads his team regarding blockchain tokenomics and governance.
---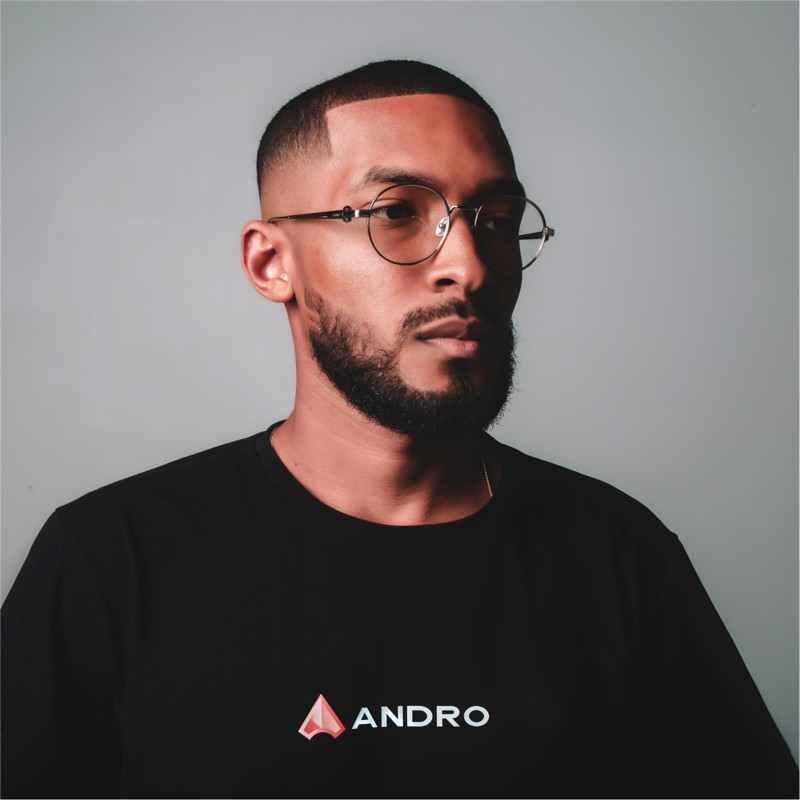 Jose is a young Colombian cybersecurity expert, a self-styled 'hacker' with over 10 years of experience in the open-source community. Jose was troubled by the crash of LUNA, one of the Terra blockchain stablecoins, as the destabilization was very unpredictable. So, to counter this, in July 2022, Jose founded Andro, a financial protection infrastructure designed for web3.
---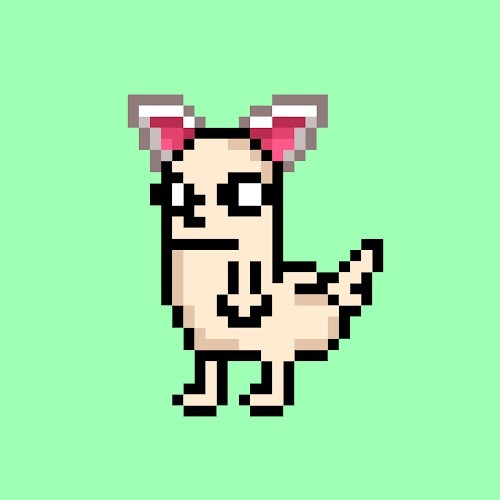 Meltem Demirirs is the Chief Strategy Officer (CSO) at Coinshares and began her career in blockchain in 2015. Just a year later, she was an inaugural member of the Global Future Council on Blockchain from 2016 to 2020. Her vast experience in the industry allows her to manage and lead investment firms and advise founders in building early-stage companies.
Meltem is also an advocate for crypto education and is the director of an online course called the 'Oxford Blockchain Strategy Programme' with the University of Oxford. Before moving into the blockchain sphere, Meltem traded within the Oil & Gas industry, corporate treasury, and merger and acquisition roles.
---
Based in Dubai, Falco is co-founder and CEO of Xircus Web3 Protocol. Its main objective is to democratize the purchase and sale of NFTs.
Falco is also one of the founding members of LockTrip, a Bulgarian-based blockchain travel marketplace built on the HYDRA blockchain. In the first quarter of 2023, LockTrip reported a total value of bookings of $502,000—up 111% from last year.
---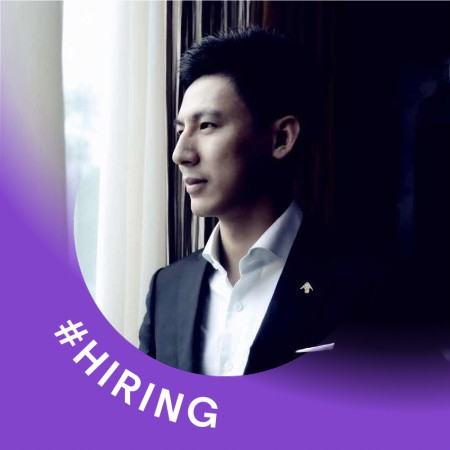 In 2021, David founded OP Crypto, an early-stage venture capital firm investing in people and business models within the web3 ecosystem. David's vast experience means OP Crypto can bridge the gap between Asia and the West with insightful portfolio support. Some of OP Crytpo's key investments include Arbitrum, Scroll, and Lido.
---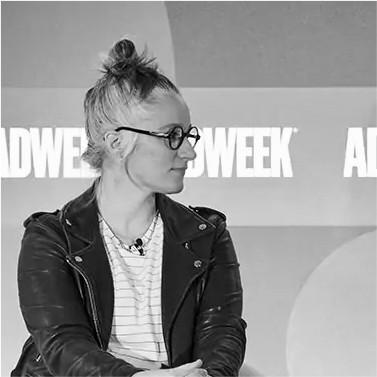 Lindsey McInerney is a busy woman. Lindsey's currently an advisor at Spanning Labs, which develops protocols to help bridge ownership between blockchains, and is also co-founder and CEO of Sixth Wall, a blockchain entertainment company. Lindsey's also the founder of Black Sun Labs, which helps companies and executives understand web3 and the metaverse.
Lindsey started her career in PR and social media before ending up at Anheuser-Busch InBev, where she was responsible for guiding Stella Artois into the metaverse.
---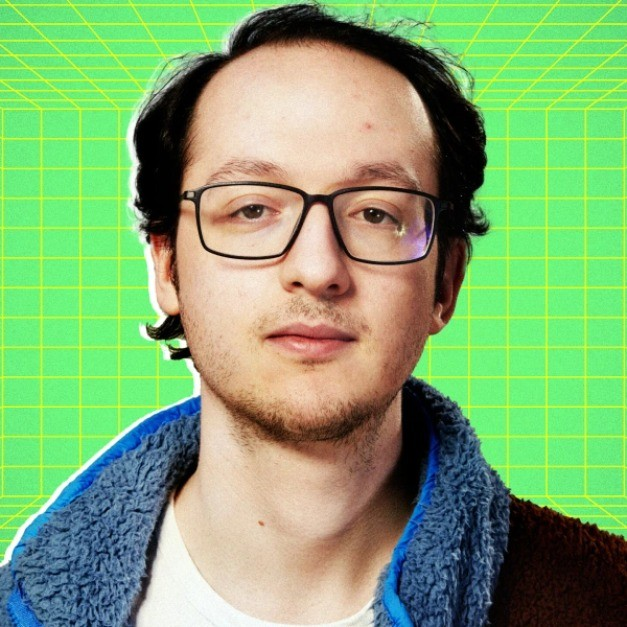 Hayden is the founder and CEO of Uniswap Labs, the most prominent decentralized trading market, making protocols on Ethereum. After reading a post on Reddit by Vitalik Buterin, co-founder of Ethereum, Hayden was inspired to get involved in blockchain and pursue his idea of Uniswap Labs. Before entering the blockchain industry, Hayden was an engineer at Siemens.
---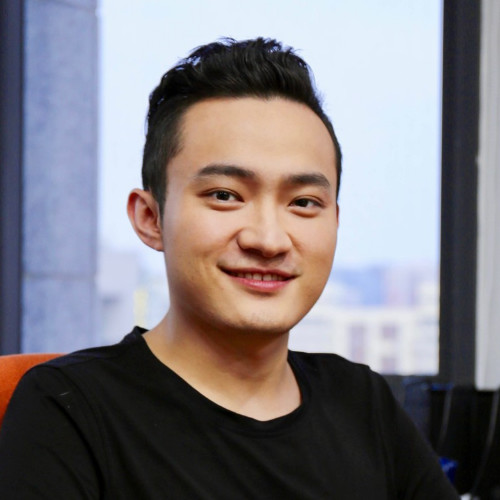 In the summer of 2017, H.E. founded TRON DAO, a community-governed decentralized automated organization (DAO). The DAO has two primary missions, decentralization and empowerment, and enables the development of social and financial applications. The organization has over 100 million active users and, in October 2022, was named the national blockchain of the Commonwealth of Dominica.
H.E. also describes himself as an "avid art collector, gamer, investor, philanthropist, and space enthusiast."
---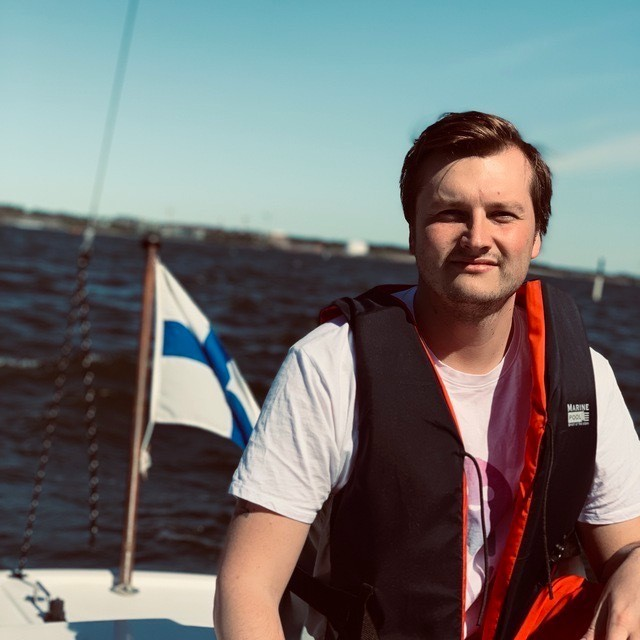 This Finnish programmer is the CEO of Aave Companies, which develops blockchain technology and token-based economies, like smart contract-enabled protocols, applications, and tools.
In 2017 Stani founded the first decentralized lending marketplace, ETHLend, running on the Ethereum blockchain. He then rebranded to Aave to expand the businesses beyond only lending and Ethereum. In 2022, Aave created a blockchain-based social media protocol named Lens Protocol and this decentralized social media tech stack allows developers to create their own services and applications.
---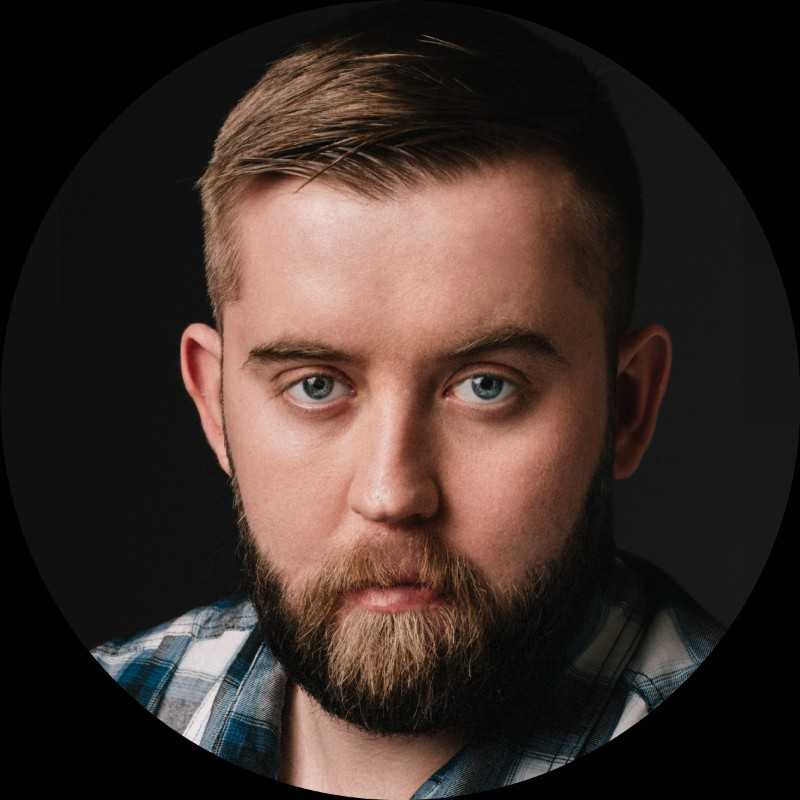 Sergey began his career in the finance industry and started his entrepreneurial ventures in 2009 when he founded his first business, ExistLocal Inc, a peer-to-peer marketplace. He then entered the blockchain sector in 2011 as a general partner at QED Capital, after they moved their attention to cryptocurrency and mining.
In 2014 Sergey co-founded CryptaMail, a web-based email service built using NXTcoin's blockchain 2.0 capabilities. In the same year, Sergey also co-founded two more blockchain-based companies, Secure Asset Exchange and Smart Contract. His latest venture is Chainlink Labs, whose mission is to "accelerate smart contract innovation and adoption… providing global enterprises with a universal gateway to all blockchains."
---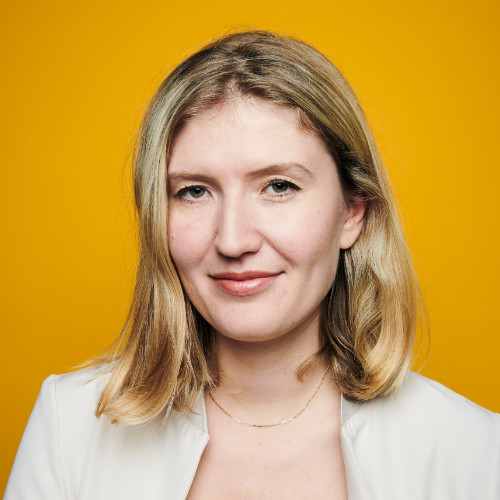 Lauren began her career in PR and marketing before becoming a community, and project manager at Meta and leading their program for female entrepreneurs called #SheMeansBusiness.
She now focuses her time on marketing in the web3 arena, and while on her maternity leave, Lauren joined her passion for technology and community and created Women of Web3. The community provides learning resources and job opportunities, and Lauren also hosts a weekly podcast on everything web3.
---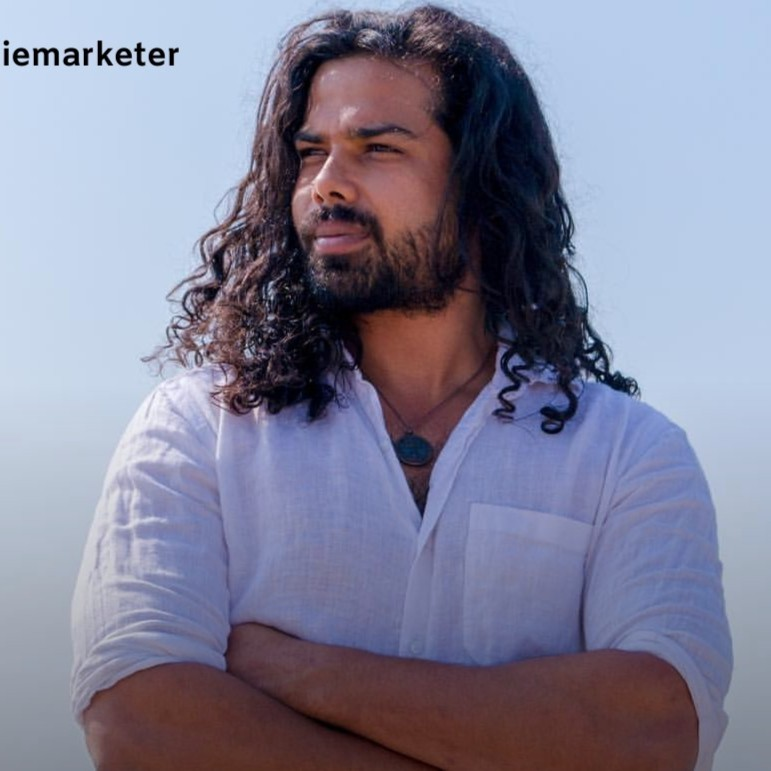 As co-founder and Chief Product Officer (CPO) at 5ireChain, Prateek's business aims to make blockchain sustainable and accessible for over one billion people by 2030. Prateek focuses on the fifth industrial revolution, which focuses on services to humanity.
Before establishing 5ireChain, Prateek founded the World Web3 Association, which promotes inclusive digital infrastructure and redefines governance, finance, and ownership.
---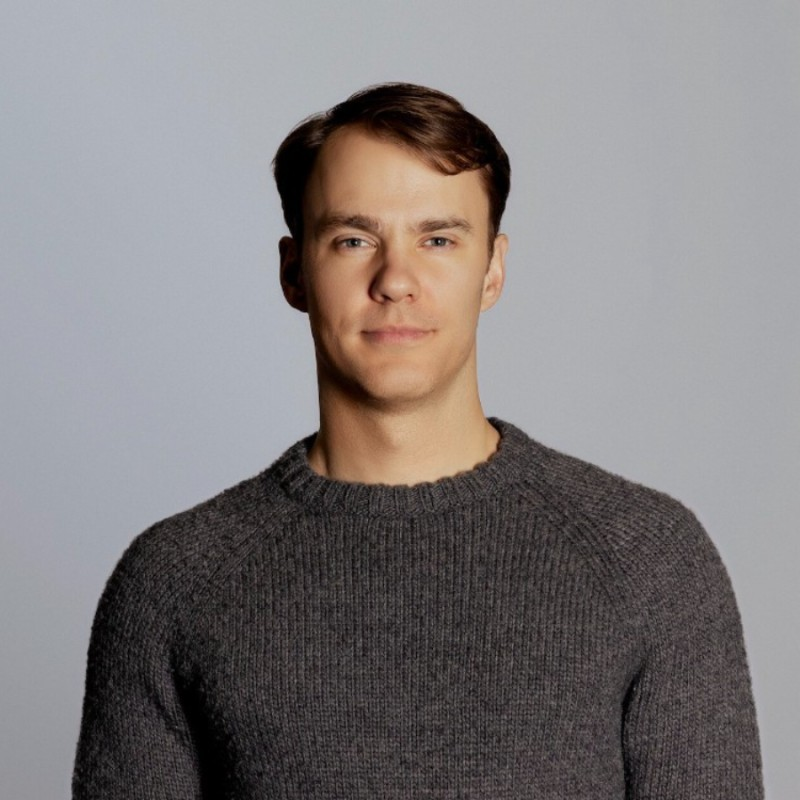 As one of the co-founders of CoinBase—America's largest crypto brokerage—Fred is a veteran of the blockchain industry. He acted as president of Coinbase from its inception in 2012 until 2017, and during that time, the business reached a valuation of $1.6 billion.
While Fred is still on the board of directors, he has more recently moved on to co-found Paradigm, a crypto-focused investment firm. Their investments can range from $1 million to over $100 million, and they prefer taking a very hands-on approach in order for startups to reach their full potential.
---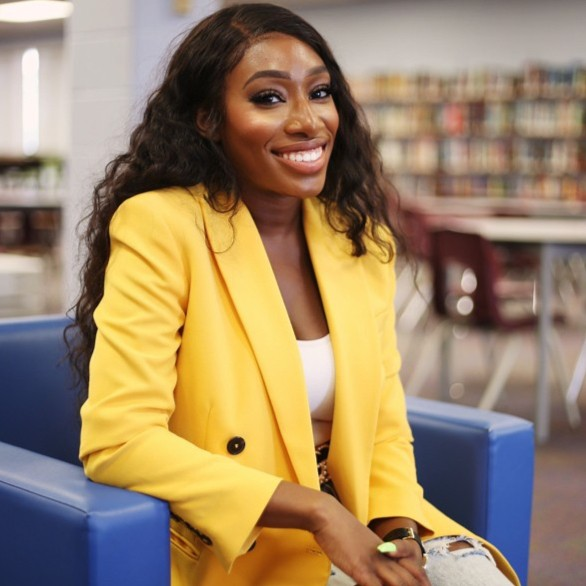 Ashley is an ambitious and energetic young entrepreneur passionate about blockchain and education. In 2018, Ashley started her own company, The Wright Success, which focuses on coaching, self-development, and business branding in crypto and blockchain. In 2020, Ashley co-founded the Crypto Babes Club, which connects women to funding, jobs, and education within web3 and blockchain.
---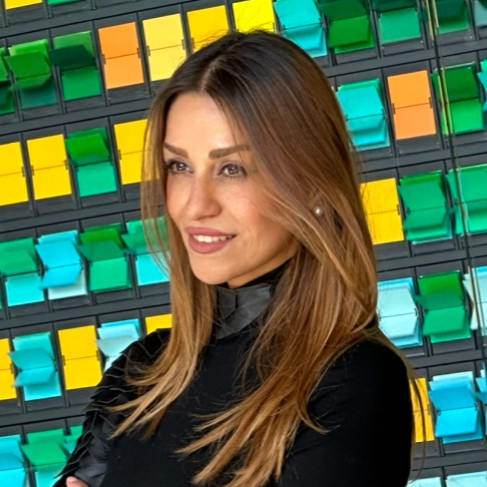 As a serial entrepreneur, Violet has a variety of business experience under her belt. She began investing in blockchain in 2015, and by 2017 she had founded her own consulting firm, BleuSky Consulting, which focused on web3, blockchain technologies, and artificial intelligence (AI) solutions.
Currently, Violet is co-founder and on the board of directors for SynXspace, a multidimensional spatial computing multi-platform. In January 2022, Violet co-founded the Boba network, the first multichain Layer-2 network with hybrid compute smart contracts. During the same month, Violet also became CEO of Enya Labs, a software development company that focuses on simplifying decentralized app construction and prioritizing privacy.
---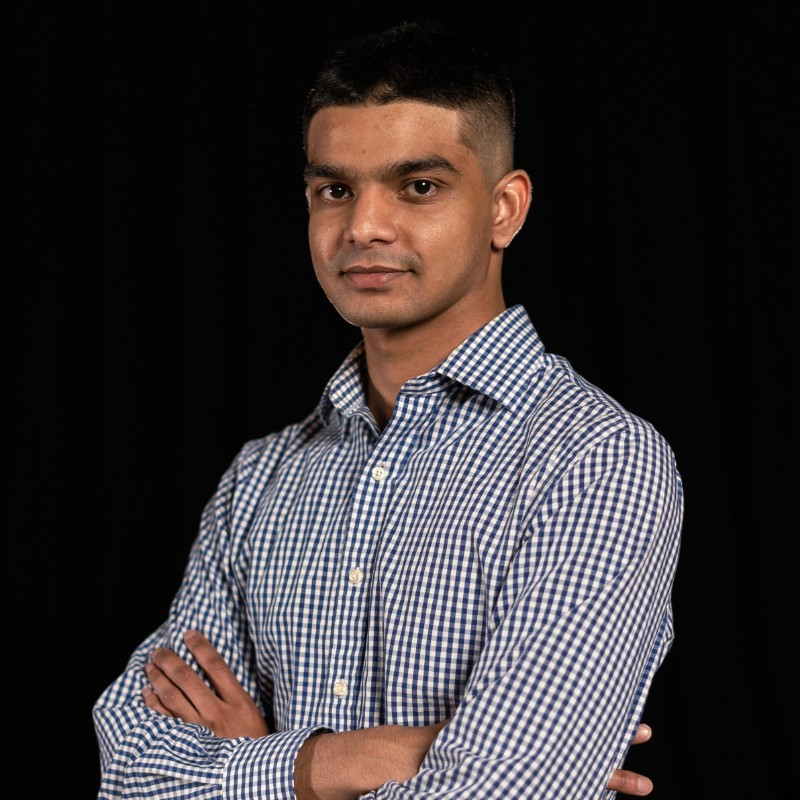 Dwain studied electronic engineering/computer networking at Seneca College, and while he was studying, Dwain began freelancing in cryptocurrency mining, building, and troubleshooting. After earning himself a reputable name in the blockchain business, Dwain became CTO for iMining's Technology Inc., an energy-focused technology company that makes its revenue through blockchain investment and reinvests back into meaningful blockchain applications.
---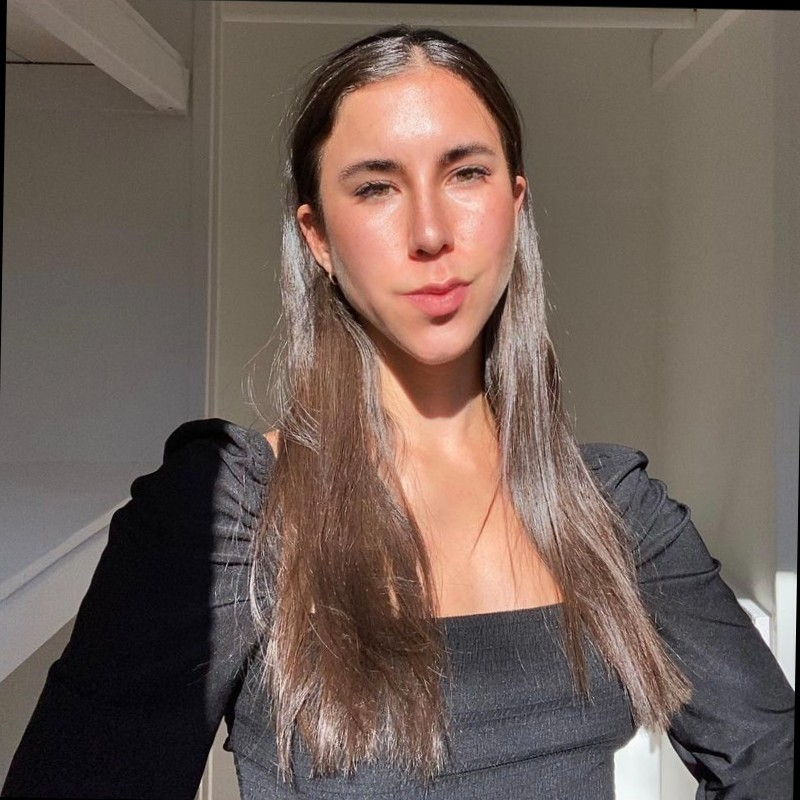 In May 2020, Parker began working as an intern for Fintech Today and quickly became Chief of Staff. While in this position, she founded 'Crypto Tonight' the firm's first crypto media arm. Next Parker co-founded Boys Club, a social DAO and media platform driving the future of web3, and currently works as the platform's resident DAO wizard and is on the treasury committee.
As of February 2022, Parker is also head of the community and investment team of a DeFi fund for FinTech Collective, a global venture capital firm.
---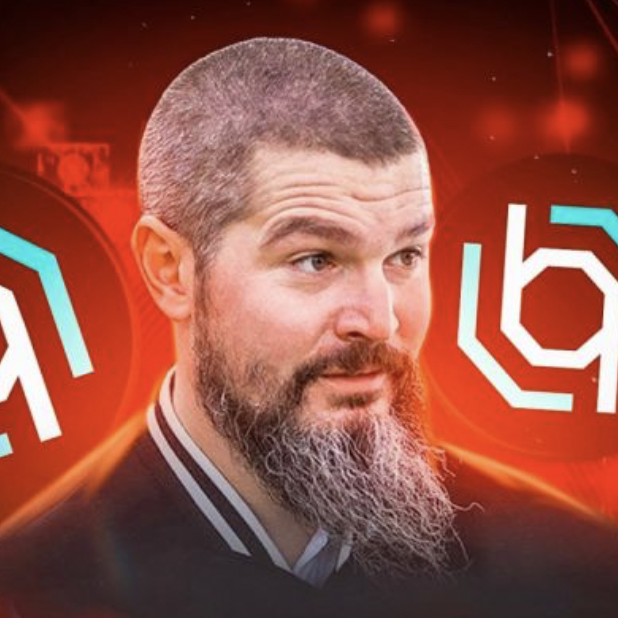 Andriy has been in the blockchain business since 2015, when he co-founded the B1t Group, which focused on building mining farm facilities and integrating crypto payments with point-of-sales terminals. He then co-founded APYSwap—enabling the trustless trading of tokenized yields across multiple Layer-1 blockchains and co-organizing BlockchainUA—the largest blockchain conference in Ukraine.
Andriy's current project is as co-founder of Allbridge, a generalized bridge between Ethereum virtual machine (EVM) and non-EVM compatible blockchains, and has bridged $6,417,010,711 since 2021.
---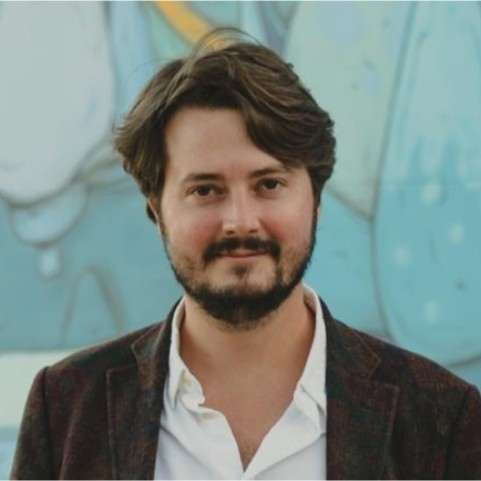 For the past two years, Thibault has been the founder and CEO of Exclusible, a premium NFT platform for luxury brands. Exclusible allows brands to build a metaverse presence to help increase customer engagement and reduce typical physical luxury brand costs, like store rent and traditional marketing.
Since late 2022, Thibault has also been working in stealth mode on an upcoming AI project.
---
Koleya was raised by a family of entrepreneurs, and at 21, she founded Absolute Combustion International Inc. alongside her father, Darsell. The business aims to help companies improve heat transfer efficiency, combustion performance, and emissions.
Kayla is also a strong advocate in the blockchain community and is currently an executive director at the Canadian Blockchain Consortium (CBC) and co-founder and board member at the Canadian Blockchain Association for Women. At CBC, Kayla has merged her passion for social good and emerging technologies to build Canada's most prominent blockchain ecosystem organization.
---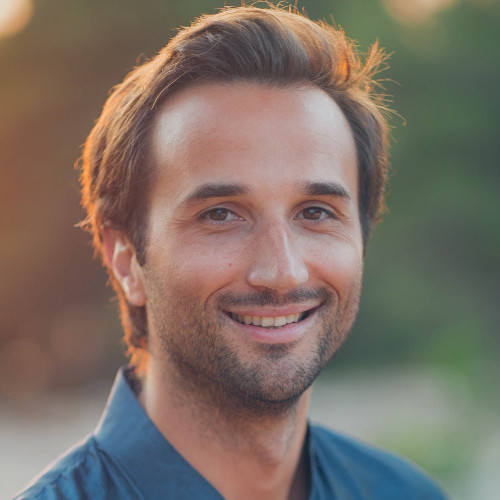 In 2017, Luc co-founded Arianee, an end-to-end web3 platform for brands to help them tokenize all their valuable assets. Arianee can boast clients including: Breitling, Paris fashion week, and IBM.
Luc is also a partner at XAnge, a team of European venture capital investors, where Luc manages web3 and crypto investments.
---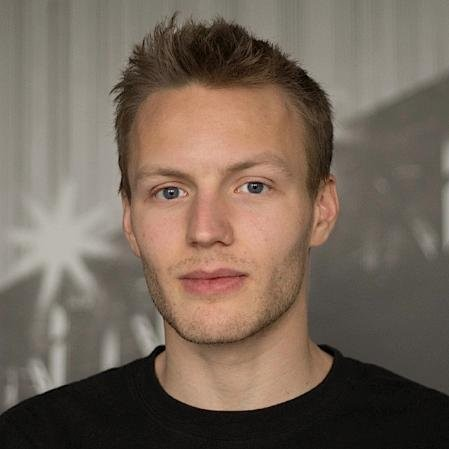 Olaf is the founder and CEO of Polychain Capital, a Californian investment firm concentrating on cryptocurrency and blockchain technology assets. As of March 2022, the firm had $6.6 billion of managed assets and currently has 54 employees.
Before Polychain Capital, Olaf was head of risk and a product manager at Coinbase and was their first employee in 2013.
---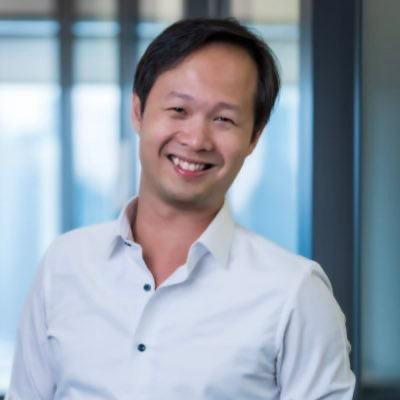 Lucaz has a wide range of expertise in helping companies grow and penetrate the Asian market, and back in 2016, he became involved in the blockchain and cryptocurrency space. In 2021 he founded Affyn, a blockchain-based gaming model that allows people to develop mobile games with integrated geolocation and augmented reality capabilities. Within only four short months, Lucaz was able to help Affyn raise $20 million in funding.
---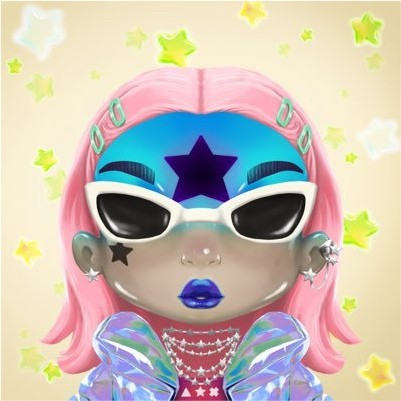 Emily started her career working for her alma mater, the College of Charleston, where she graduated with a bachelor of arts in English language, literature, and art history.
For the past three years, Emily has been an independent crypto trader and NFT collector. Then, in 2022, Emily used her strong background in fine art to found, True Stars, a web3 media brand that empowers digital artists and creators.
---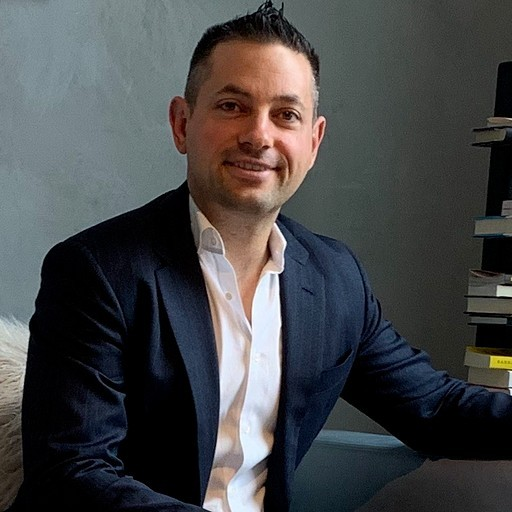 Josh is an NFT expert while also being a jack-of-all-trades. He's owned a successful landscaping business, headed marketing and social media at his own CrossFit gym, and founded his venture-backed startup, Ignita Office—a premium co-working space in NYC.
Josh then became a Director of Studies at Carnegie Mellon University and conducted research into cryptocurrency and NFTS.
Josh is an active member of the NYC Forbes Business Council group and CEO of the Parzival fund—an NFT fund investing in digital assets. josh also finds the time to be CEO of Skybrook, an NFT premium membership club, and runs a weekly podcast on everything blockchain.
---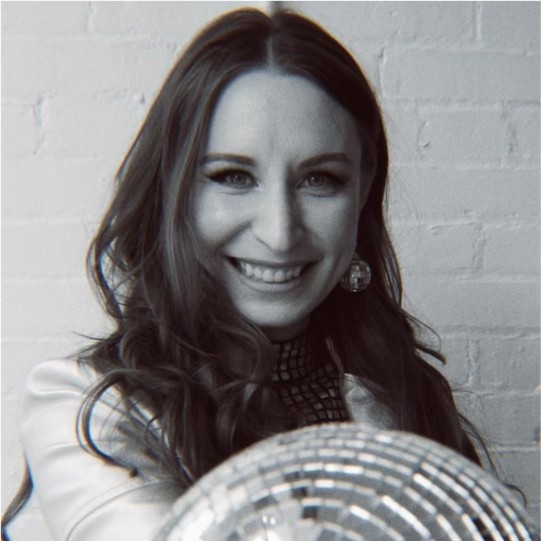 In 2017 Evin began working for ConsenSys, a leading Ethereum software company, as the founder and project leader of the Stow Protocol, a web3 backend for developers to build decentralized apps. She then became a guest lecturer for the company, head of entertainment, and finally, founder and lead of Serto, a low-code decentralized identity solution for enterprises.
Evin then moved on to found Disco.xyz in January 2022, a tool that aids in transferring data from web2 to web3 while establishing user control and maintaining privacy.
---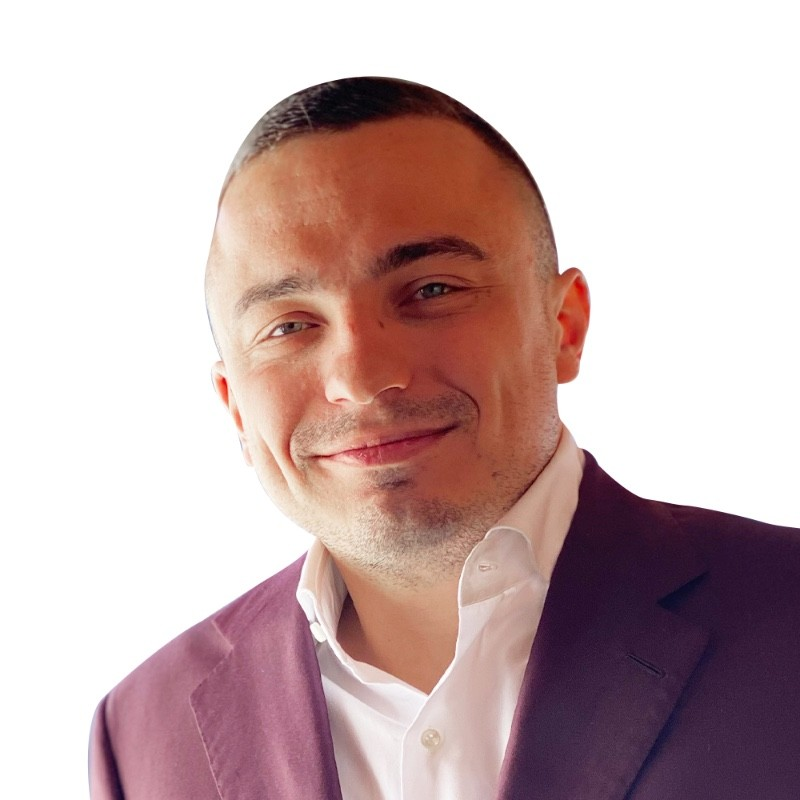 After terms as PR director for Adpump and the Beeminer Group, Alexander is now the Chief Operations Officer (COO) at Coinstelegram, a blockchain and altcoin news platform. Alexander's broad knowledge of blockchain also allows him to contribute at Entrepeneur.com and Forbes Monaco frequently.
---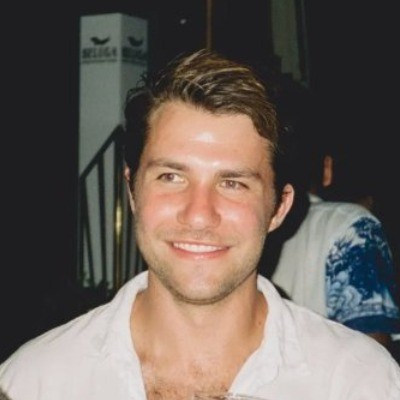 Noah is the co-founder and COO of Plex—a zero code tool allowing people to engage with web3, on and off the blockchain. He also splits his time as director of partnerships at MoonPay, a web3 infrastructure business that provides smart contracts, digital asset management, and end-to-end payment solutions.
---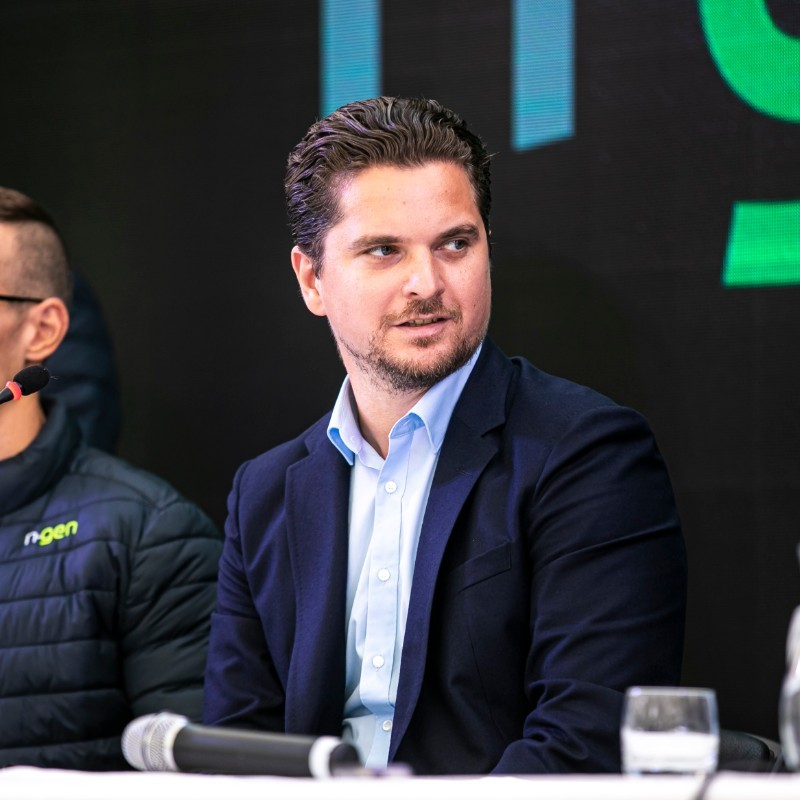 Back in 2011, Damian co-founded Bitstamp, the longest-running cryptocurrency exchange. Damian and his co-founder wanted to create a platform rivaling Mt. Gox, a Japanese exchange that gave customers a slow user experience. After seven years at Bitstamp working as a director and CTO, Damien then went on to co-found Tokens, a new contemporary trading platform.
---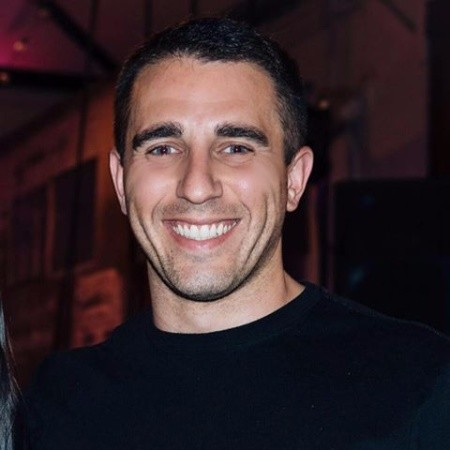 Anthony, commonly known as 'Pomp,' is a US army veteran passionate about finance, technology, and entrepreneurship. In 2020 he co-founded Morgan Creek Digital Assets, which focused on providing digital assets like blockchain technology to their institutional clients. And later the same year, Pomp established his own investment firm, Pomp Investments. He also releases a daily newsletter covering the latest news in business and tech, has a popular youtube channel with over 500,000 subscribers, and has a successful podcast where he interviews industry leaders like Shark Tank's Mark Cuban and Cathie Wood, CEO of Ark Invest.
---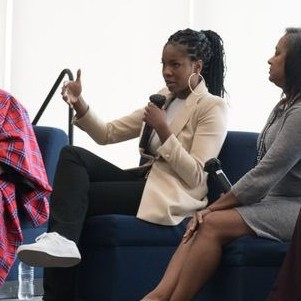 Jasmine Brunson, the Founder and CTO of Rektify.AI, is a leader in the field of Web3 security and risk analytics. Her passion for Bitcoin and cryptocurrencies was ignited during her high school years when she watched the movie "Dope" in 2015, coinciding with her achievements in creating award-winning cryptography games. With a background that includes working for prestigious organizations like NASA and Maxar Technologies, Jasmine brings a wealth of expertise and experience to her role.
At Rektify.AI, Jasmine harnesses the power of AI and machine learning to tackle the most challenging obstacle facing Web3 projects and users: risk. Her platform empowers Web3 projects and users with AI-powered security and risk analytics, ensuring a safer and more secure environment for all stakeholders involved. Jasmine's dedication to advancing the Web3 ecosystem and her pursuit of groundbreaking solutions have positioned Rektify.AI as a trailblazer in the industry.
---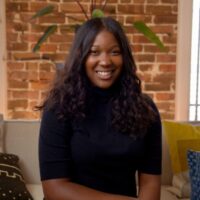 Mimi Idada is the Founder of Open Web Collective, an early-stage blockchain venture fund and accelerator. The organization aims to reimagine how the next generation of applications will be built using open technologies.
She is also a Mentor at she256, a nonprofit dedicated to increasing diversity and breaking down barriers to entry in the blockchain space. For the past two years, She256 mentorship has had over 900 participants from 40+ countries.
This article includes clients of an Espacio portfolio company