What if 200 of the world's top venture capitalists, including Accel, Highland Capital, Silicon Valley Bank, Amadeus, Earlybird, Oyster Tech and Atlantic Bridge; and about half of the total number of active Irish angel investors; as well as dozens of seed investors gathered together in a former factory in Dublin's Docklands?
Then, what if they were joined by 10 of the most promising start-ups fostered in Ireland, who were looking for funding?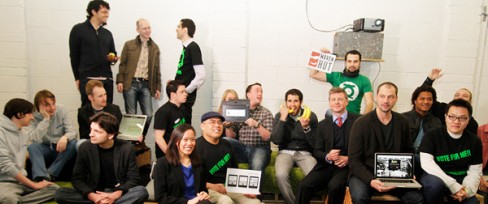 Sounds exhilarating/terrifying? – This is Startupbootcamp Dublin, and it's taking place next Wednesday.
Startupbootcamp is a leading European startup accelerator.  The organisation runs divisions in half a dozen European cities; Copenhagen, Dublin, Amsterdam, Madrid, and Berlin all of which are at various stages.   Dublin's 2012 programme is coming to an end while London's Startupbootcamp will launch later this year.
Wednesday's Investor Day will be the end of an intensive three month training and mentoring programme for the entrepreneurs.
"Investor Demo Day will bring together some of the world's most talented start-ups, respected mentors and leading investors which will result in an explosion of outcomes and entertainment."
– Dublin's Startupbootcamp MD, Eoghan Jennings
On the day the 10 companies will be pitching ideas for industries as diverse as advertising to oil;
Investor Day takes place in The Factory on Barrow Street.