The web has made tracing our family histories more accessible and more affordable and, indeed, an increasing number of us are using the web to find out more about our past.  Yet, even though our past is now more accessible few of us have the time to spend deep in research and many of us don't know where to start.
Here is one simple technique, using Google Images, Google Maps, and Google Streetview,  that can help you learn more about your past and give you more information about your relatives' lives.
Last year Google released an update to its image search engine.  This update allowed users to upload a file to the search engine for which it would find similar images. So, if you upload an image of a cat Google will show you images of other cats.  Where this can help you in your family research is by allowing you to upload images of locations and then using the selection of similar images returned by Google to find out where those images were taken.
To use this feature just click on the camera icon on the Google Image search box and select your image from your computer. You can also drag and drop images to this window if you're using a modern browser.
Let's take this image, which is part of a collection, that only shows a church clock tower and another tower.  All we know is that it was taken in 1956.  If we upload this to Google Images the search results report that this is an image of the Rosary Basilica.
A quick search on Google Maps shows us the location in France and Google Street View will show us the approximate location from the ground.  We now know where this photograph and others in the collection were taken and can explore the area.
In some cases, if the image contains some text – the name of a shop, for example – you can include this in your image search and if the place still exists Google should be able to show you images of it.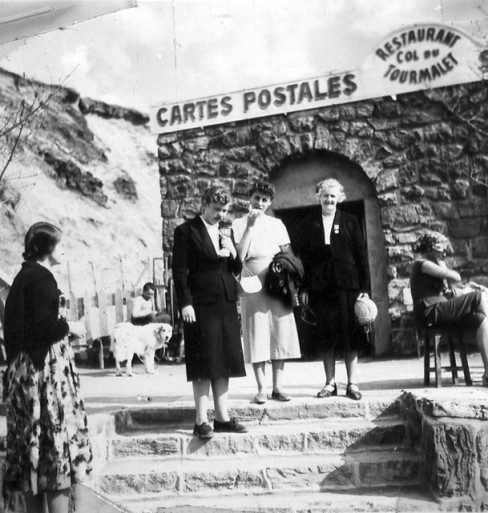 This photograph (also taken in 1956) shows three people standing in font of a shop called "Restaurant Col du Tourmalet."  This was obviously taken in a Francophone country but where?  A search for the name in Google images shows us a location that looks quite similar.
Google Street View shows us how it now looks and lets us explore the location.

Google Maps tells us it's in the French Pyrenees
Because we know where this images was taken we can now explore other photographs taken at the same time.
This image, taken in 1978, just shows a Spanish-styled building with an archway.  After uploading it to Google Images the search engine reports that it is a photograph of "Palau Maricel Sitges," which is indeed in Span.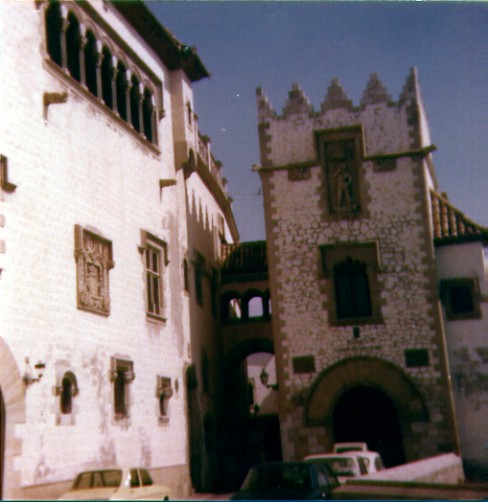 Panaramo shows this image of the same location, taken 30 years later.
Google Maps reports that this image was taken here.

The system works by matching recognisable locations in the images with similar ones in Google's search index so it won't be able to match every photograph you have but it should be able to provide you with context for some of the family's photo archive.