About 8.7% of Facebook users, 83.09 million accounts, are fake, according to data revealed by Facebook's Quarterly report to the United States Securities and Exchange Commission.
This number of 'fake accounts' is higher than Facebook previously revealed.  The company had said that it believed that between 5% and 6% of accounts on the site were not genuine, totalling about 50 million accounts.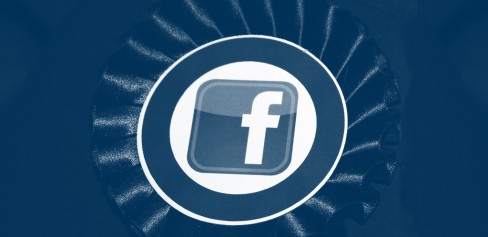 Facebook breaks these fake accounts into three sections, Duplicate Accounts, User-Misclassified Accounts, and Undesirable accounts.
Of Facebook's total number of 955 million users the company says 4.8% accounts are 'duplicates' – where one user operates more than one account, in violation of the company's terms of service.
Some 2.4% of Facebook accounts are considered 'User-Misclassified Accounts', which Facebook describes as "where users have created personal profiles for a business, organization, or non-human entity such as a pet (such entities are permitted on Facebook using a Page rather than a personal profile under our terms of service)."
The remaining 1.5% of fake accounts belong to 'Undesirables'; these are users who use their accounts for "purposes that violate [Facebook's] terms of service, such as spamming."
Facebook warns in the filing that this number is, at best, an educated guess based on an internal review of a select number of accounts.  The company says that "significant judgment in making this determination [of being a fake account]" was applied.
If the figure of 8.7% is accurate that would amount to about 83 million fake accounts.  This is more than the number of people who use Google+ on a daily basis, which Google says now totals 70 million people.
While Facebook says that it cannot give an accurate measure of the number of fake accounts, and relies on qualitative measures to make judgements about such accounts, the company believes that the majority of duplicate accounts, which accounts for the largest percentage of fake accounts, come from developing markets – specifically Indonesia and Turkey.
As well as talking about fake accounts, Facebook discusses other areas of business in its document.
The Problem with Daily Active Users
Facebook revealed problems assessing where users are coming from when they visit the site and admits to a fault in the systems which overstated the number of users coming from the US and Canada and understated users from other locations.  It also says that it believes that its number of Daily Active Users (DAU) can be overestimated to the value of ~5%.  They place this error down to mobile applications that check in with Facebook's servers on an automated basis but without the user's knowledge.
"Our metrics are also affected by applications on certain mobile devices that automatically contact our servers for regular updates with no user action involved, and this activity can cause our system to count the user associated with such a device as an active user on the day such contact occurs. For example, we estimate that less than 5% of our estimated worldwide DAUs as of December 31, 2011 and 2010 resulted from this type of automatic mobile activity, and that this type of activity had a substantially smaller effect on our estimate of worldwide MAUs [Monthly Active Users] and mobile MAUs"
955 million and growing
Facebook reports that use of the site each month is growing fastest in India (84%), Brazil (146%), and Indonesia (24%). Use of the site is also still growing in established markets such as the US, which saw 10% growth in monthly users in 2012.  About 19% of Facebook's monthly active users are from the US/Canadian region; 26% from Europe, including Russia and Turkey; 27% from Asia, including Australia and New Zealand; the remaining 28% come from all other locations, including Africa, Latin America, and the Middle East.
Monetizing Mobile – Facebook's Admission
Facebook says it is seeing massive growth of users on mobile devices; in June 2012 the company recorded 543 million MAUs but it also says that its ability to generate revenue from these is "unproven." Discussing the potential risk, Facebook says;
"Growth in use of Facebook through our mobile products, where our ability to monetize is unproven, as a substitute for use on personal computers may negatively affect our revenue and financial results."
But the company is not dismayed by mobile use. In the document Facebook says that it expects the use of mobile to grow over the coming years and the use of the desktop site to actually decline in some markets.  Facebook says it has already measured small decline in desktop use in the US and Europe although this decline is not significant.  This decline in desktop use will be encouraged through the company's concentration on developing mobile applications and encouraging users to go mobile.
But Facebook warns;
"If users increasingly access Facebook mobile products as a substitute for access through personal computers, and if we are unable to successfully implement monetization strategies for our mobile users, or if we incur excessive expenses in this effort, our financial performance and ability to grow revenue would be negatively affected."
Facebook could depend on Android
Facebook also says that the company's success on mobile depends on the continued support from third party operating systems, specifically iOS and Android, and should these remove Facebook as a pre-installed/featured application or demote them in favour of another social service the company's mobile revenue may decline.  They also say, although this is less likely, that if the company fails to create adequate relationships with mobile parties or if users begin using other applications, monetizing mobile will be difficult.
"There is no guarantee that popular mobile devices will continue to feature Facebook, or that mobile device users will continue to use Facebook rather than competing products. We are dependent on the interoperability of Facebook with popular mobile operating systems that we do not control, such as Android and iOS, and any changes in such systems that degrade our products' functionality or give preferential treatment to competitive products could adversely affect Facebook usage on mobile devices."
This raises the question: with the growth of Android could Google+ become a significant competitor to Facebook on mobile devices?
The filing was made on July 31 and is available on the Securities and Exchange Commission's site.