Google, ever the tease, has released this short video of a yet to be released Google Maps based Google+ Game.
The video doesn't give much away; we don't know if this will be a real world game operated through Google+ using Google Maps or if it's going to be a more traditional social game.  But a few things make us think that Google wants us going out into the real world to play;
The tag-line, "Play with your world, like never before" suggests real world locations and some involvement with your social circles.
The Super Mario Galaxy-style ad shows a blue dot (presumable you) collecting various objects and points in real locations – such as earning points for meeting someone in a restaurant.  The ad also mentions Zagat (@zagat | Facebook | Google+), Google's restaurant ratings and reviews site, so could it be that you earn points for doing various activities (rating restaurants, checking in to locations).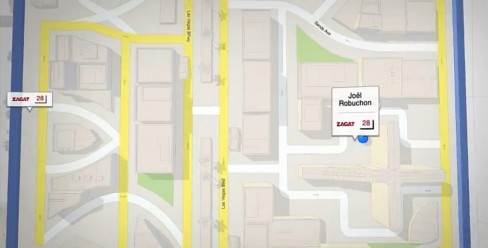 What we do know is that the game is coming to Google+ in February.