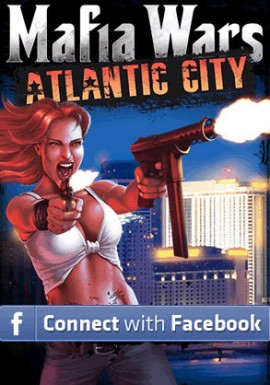 Zynga, one of the best known social games developers, have launched a mobile browser-based version of their existing title Mafia Wars Atlantic City. The game currently has over 20 million players.
One of the main advantages of building the browser-based version of the game is that it will work immediately on a myriad of smartphone and tablet devices. Atlantic City is also cross-platform as it associates game data with your Facebook account, meaning you can continue using the game uninterrupted across devices.
The most noteworthy aspect of the game is that it is built in HTML5 and has been designed specifically to work best on smartphone web browsers, including the iPhone, iPad, Android, Blackberry, and WebOS devices. Choosing HTML5 over Adobe Flash allows the game to be compatible with more devices.
Zynga are also expected to launch an Android game Zynga Poker later this week.