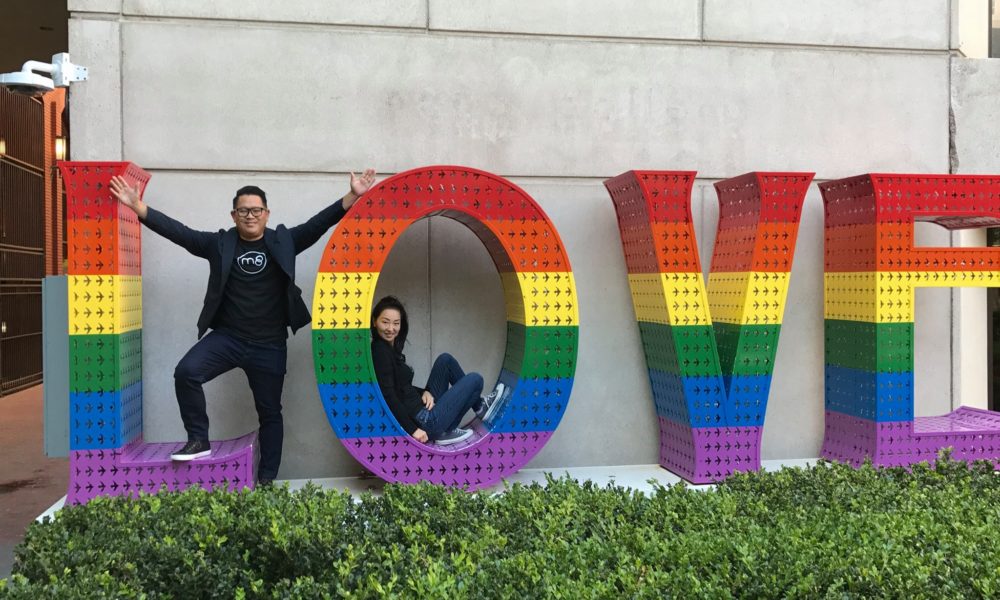 By focusing on the human element, dating app M8 looks to disrupt a "broken industry" by allowing users to harness their "inner-Cupids."
When Stephen met Linda
"Our hope with M8 is to fix a broken industry by introducing the human element where it matters most – in our relationships – and allow everybody to harness their inner-Cupid," says Stephen Liu, CEO of M8.
The dating app was conceived after Liu was set up with his now-wife, Linda, by a friend. Liu had met Linda, but she wasn't convinced, so Liu's friend Teddy stepped in and sung his praises. The stamp of approval from a known associate was enough to facilitate the exchange of numbers. The next day the two spoke for four hours on the phone, in 2010 they got married and they have a two-year old boy.
Having figured out a way to make social referral work, the app is poised to eradicate the arduousness of extensive online profiles and the seediness of swipe-apps.
Online Dating
According to eharmony's own data 63% of married couples met through a friend, and 20% of couples in a committed relationship met online. Online dating tends to take two forms, either a website with an extensive profile section which claims to be able to use your data to fix you up with the perfect partner, or the simpler apps where potential dates come at the expense of a tired swiping thumb.
In 48% of cases online relationships end through email, hardly illustrative of meaningful connections.
On a parallel note, the method of informing online decision making by presenting the opinions of other members of a community is behind the successes of Uber, AirBnB, Yelp and micro-influencer marketing tactics. People trust the views of other people more than the fruits of an algorithm or hard work. And this is no online fad, customer referrals – or word-of-mouth – have always been one of the most powerful forms of marketing.
How it works
M8 has combined these two points above – using the power of the latter to improve the stats of the former.

Signing up is done through Facebook authentication, members can then set their match settings, invite friends and start sending recommendations with written endorsements to connect people who they think would be a good match for one another. And to keep the wheels turning, any accepted recommendations earn you points which can be redeemed for various prizes such as gift cards, or the latest iPhone.

M8 is currently completing it seed financing round which includes investors such as LegalZoom co-founder Brian Liu, Alibaba Group VP Brian Wong, and Teddy Zee, the producer of the Will Smith matchmaking movie Hitch.

This story originally appeared on StartUp Beat.

<!-comments-button-->