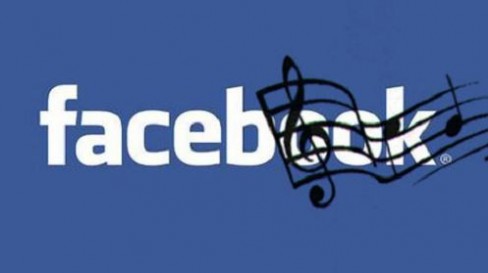 Facebook are expected to unveil their music streaming service at their annual developers' conference, f8, which will take place in just under two weeks time. Specific details, like the ability to "scribble" tracks, have begun to emerge.
"Scrobbling" is a phrase coined by popular music service Last.fm, meaning that when users listen to a song, whether through the Last.fm website or desktop music clients like iTunes, track information is automatically stored in a single database and subsequently published to their music profile. Scrobbling allows users to see what artists they most listen to, and allows services like Last.fm to intelligently suggest tracks to listen to based on previous play history.
Facebook are reportedly partnering with Spotify, MOG, and Rdio, among others, for their launch, so it's possible that tracks will be scrobbled from these services. This may allow Facebook users to access recently played track information from within Facebook, and could automatically post updates to users' streams as they listen to tracks through other services. Facebook users will likely need to have an account with at least one of the partnered services to use Facebook Music.
As for the music player itself? We've heard it will be a standard player with "persistent controls" that remain visible when navigating through Facebook. Playback will also be seamless between page loads. It's not yet known whether the player will be positioned near the bottom beside Facebook Chat, in the left-hand sidebar or even near the top of each page.
It's also rumoured that Facebook's iPad app will make its debut at f8 also.