Google has posted another series of foreclosure notices on its services today and among those getting the chop are Google Urchin, which formed the original Google Analytics; Google Sky Map, the brilliant Android App which it is going to open source; and Google Picnik, the much loved but under-used image editing application.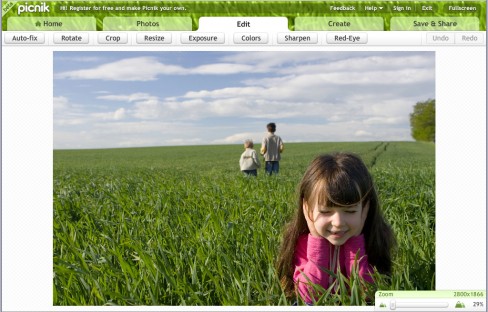 Google picked up Picnik back in 2010 and since then this powerful online image editor has remained a second tier Google product.  It had a loyal user base but had never seen a serious uptake in use in the past two years – although this was probably because the service was never promoted as prominently as others.
Making the announcement Google's VP of Product Management, Dave Girouard, said the site would shut on "April 19, 2012 so the Picnik team can continue creating photo-editing magic across Google products."  We got confirmation a few hours later from the Picnik team that this meant that it was "moving its easy yet powerful photo editing tools to Google+."
Google+ already has an impressive image editing service using many features built in Picnik.  This move from a stand-alone site to Google+ will bring more people to a service which was something of a hidden gem in Google's product line.
In spite of this Picnik seemed somewhat disheartened, "We have been incredibly proud of building a product that is used and beloved by so many of you. We continue to be amazed and humbled by the photos you create and we are immensely grateful for all of your support, creativity, and passion. "
Picnik users will be able to download any images they have on the site through the Picnik Takeout service as well as migrate them over to Google+ until the site closes in April.  Users of the Premium Picnik service will receive a full refund and as a "parting gift" the full premium Picnik service will be made public until the April deadline.
As for Google Urchin many of the features have been upgraded in Google Analytics since the site was acquired over seven years ago.  With over 20 million Google Sky Map downloads it's harder to see why Google would hand Sky Map away.  While this isn't the death of the product its future development will come from Carnegie Mellon University's students.