Twitter has already "hired a number of staff" for its Dublin office, Tony Wang (@tonyw ) the General Manager of Twitter UK (@twitterUK) said today.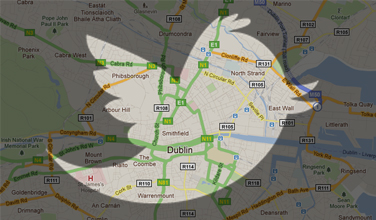 Speaking at the seventh Dublin Web Summit this morning Wang said that the new Irish employees will manage user support, and marketing for the company.  Addressing the matter of Twitter's UK offices Wang said that the opening of the Irish arm of the business will not affect the UK office, which will manage more technical projects, including the development of TweetDeck.
Twitter purchased TweetDeck in May for a reported $50 million.
When asked by the Dublin Web Summit's founder, Paddy Cosgrave, about having offices in London and Dublin, Wang said the company had grown to be able to sustain both international offices, as well as offices in Tokyo.
He added that when choosing its non US locations Twitter looks for several factors, such as the talent pool, environment, and "friendliness" of the people.
Speaking about the larger Twitter ecosystem he said that the site now manages 250 million tweets a day and has passed 100 million active users.  Of the company's revenue sources Wang said Twitter sees a 3% to 5% engagement rate on promoted tweets, a high number for the industry.  He also said that the company's work with brands goes beyond promoted tweets and promoted trending topics to include campaigns across multiple media, such as BSkyB's launch of Glee earlier this year.
According to Wang, Twitter plans "important functions" for its Dublin office when it opens but he could not confirm if there would be any developer jobs.
Twitter also has yet to confirm where in Dublin it will be based; according to Ireland's Company Registrations Office the Twitter's registered business address is that of its management company, suggesting that one has not been finalised yet.
Twitter announced in late September that it would be opening an office in Dublin, the company now joins Apple, eBay, Facebook, Google, IBM, Intel, LinkedIn, Microsoft, Oracle, PayPal and Zynga all of which have offices in Ireland.
The Dublin Web Summit continues tomorrow.