They might seem innocent enough but all those tweets, emails, status updates, files uploaded to the cloud, and marathon sessions of Halo are straining Britain and Ireland's ageing internet infrastructure.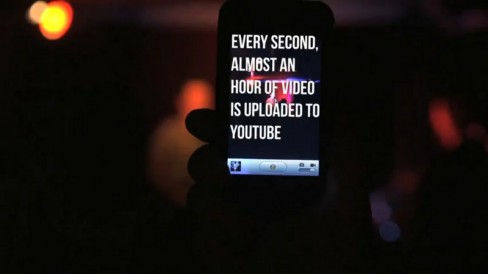 Or they were until today, when CeltixConnect (@seafibrenetwork | Facebook) begins the process of laying down state-of-the-art fibre optic cables between Ireland and the UK.
As the video infographic, which was produced by the guys over at Simply Zesty (@SimplyZesty | Facebook | YouTube), suggests the numbers involved in this upgrade are staggering; the cable will contain 72 individual fibre optic lines which means that each second CeltixConnect will be able to transfer;
28 days (672 hours) of online video,
More than 80 years of music, and,
The whole of Wikipedia
Describing the cable as a game changer for business and home users Sea Fibre Networks' CEO Diane Hodnett explained why CeltixConnect is needed, "Smartphones, Facebook, Online gaming and cloud based services, all of these things didn't exist ten years ago when the last cables were laid into and out of Ireland and the UK. Demand and traffic volumes related to the Internet double every two years. Legacy networks globally are straining to accommodate the ever-increasing demand, evidenced by the massive customer interest we have experienced."
The cable is particularly important to Ireland and Wales; Ireland is the European home to some of the largest international technology companies, including Facebook, Google, Zynga, Yahoo!, Twitter, and Microsoft and both Wales and Ireland host some of the world's largest data centres.
In February Amazon bought a 22,296 sq meters (240,000 sq ft) Dublin warehouse which it will convert into a server farm and in September Google announced it will build a US$101 million (€76 million) data centre in Ireland.
The Irish Communications, Energy and Natural Resources Minister, Par Rabbitte T.D. said the upgrade is needed to support the country's "continued success in attracting [these] digital services foreign direct investment."
His counterpart in Wales, Minister for Business, Enterprise, Technology and Science, Edwina Hart said, "investment in such critically important infrastructure can only bring benefits to businesses in the region providing access to international network connectivity"
This is the first step in the larger European upgrade, the CeltixConnect cable will run from Dublin's East Point Business Park to Holyhead in Wales and from there it will connect to London, Manchester, and Egham and onto the rest of Europe.