Southeast Asia is home to some of the fastest growing cities. Governments and organizations in the region are doubling their efforts to make their cities better equipped, connected, and accessible to citizens.
This effort has given rise to some remarkable smart cities, a couple of which are competing with the world's best smart cities.
Since every city has its strengths and weaknesses, the definition of a smart city could differ. However, certain parameters such as access to infrastructure, a healthy public transport system, an education system that keep citizens aware and motivated, and environment friendly systems form a sound framework.
Read More: What smart cities look like outside the US
Apart from these, prompt connectivity based on digital elements, like IoT (Internet of Things), AI (Artificial Intelligence), ML (Machine Learning), and big data, is significant. Considering these parameters, let's find out how Southeast Asia's top smart cities fare on the A-list.
Singapore, Singapore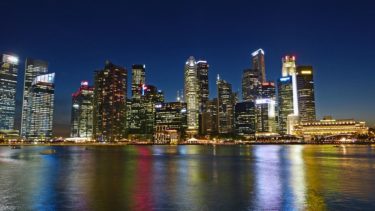 Singapore is the crown jewel amongst Southeast Asia's smart cities. Even among the world's top smart cities, Singapore ranks sixth, according to the top world smart cities 2018 index by the IESE Business School in Barcelona. That makes the city smarter than the likes of Toronto and Amsterdam.
When it comes to going digital, Singapore has undoubtedly imbibed it into its economy, its government, and its society. The city is constantly surprising the world with its autonomous vehicles, smart sensor platform, and Artificial Intelligence (AI) related developments.
Singapore's strongest point is its government's determination to create a tech-oriented and accessible legislation and its access to high amounts of investment in smart city infrastructure. IDC data reveals that Singapore's government IT spending is among the highest within ASEAN countries.
Mandalay, Myanmar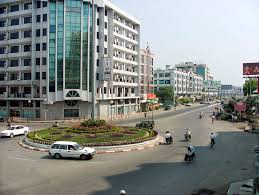 Mandalay, Myanmar's second largest city, has worked hard to achieve the title of smart city. The Mandalay City Development Committee (MCDC) and the Department of Human Settlement and Housing Development (DHSHD) have come up with a 25-year urban development plan, after the MCDC toured Singapore's high-tech facilities and returned with several ideas to reach the goal of a smart city.
The Asian Development Bank (ADB) and the French Agency for Development (AFD) are aiding the city with technical and financial support through the Mandalay Urban Services Improvement Project. The project plans to develop Mandalay's water supply system, wastewater treatment, and solid waste management. The city aims to become a zero waste, zero emissions, and a resource-efficient society.
Mandalay is using Internet of Things (IoT) sensors throughout the city to track water issues. The city also uses drones to help map the city for planning drainage systems. Automated control centres are also being utilized to plan and avoid traffic congestion.
Phuket, Thailand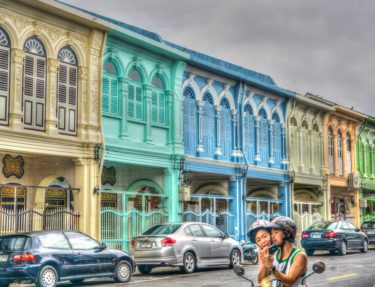 Phuket is part of the smart cities pilot project, which started in Thailand in 2016. Accordingly, the Thai government has invested $13 million so far into the project to achieve a digitally powered ecosystem. The programme is projected to bring 4.5% growth to the Phuket economy in the next five years.
Phuket's position as a tourist destination and its strong existing tech infrastructure made the Digital Economy Promotion Agency (DEPA), an organization helping Thailand achieve its smart city targets, select Phuket as the first city to aspire to smart city status.
The Thai government has been making use of big data analytics to monitor and upgrade the city's tourism delivery services, for which, it has relied on startups, companies, and events in the form of hackathons to research the kinds of tourists who visit the island every year.
Danang, Vietnam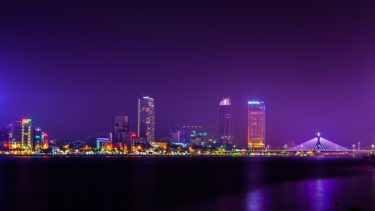 The fifth largest Vietnamese city, Danang, has plans for a smart ICT infrastructure by 2020. Danang is focusing on making itself environment-friendly within the next two years, for which it is working to spread awareness and improve urban management. The city is also overseeing development in e-government and low-cost online access in several areas.
Many international companies, such as Asian Tech, Mabuchi Motor and Nippon Seiki, have also been aiding in bringing the city up to speed in infrastructure development, such as, electricity, telecommunications, fibre optic cables, and cloud-based solutions.
Danang also has free public WiFi and an e-government platform that hosts 1,196 online public services and 498 services, such as issuance of certificates for land use, public infrastructure management, and issuance of driving licenses. Danabus, Danang's public bus company, launched a smartphone app that lets users monitor local bus routes.
Bangkok, Thailand

Bangkok's efforts in making the city better lie in improving its public transport system. The city is targeting that 60% of its residents use public transport for their daily commute in comparison to the today's 40%. In accordance with the government's "One Transport for All" concept, there are also plans to grow the rapid rail network in the greater Bangkok area to over 500 kilometres by 2029.
To create sustainable living conditions, the One Bangkok "city-within-a-city" district will be at the center of the city's smart city initiative. The plan is to sport elements of IoT in an area of 16.7 hectares, with eight hectares of green and open spaces.
Bangkok also has the Park Ventures Ecoplex, the first building in the city to be given the Leadership in Energy and Environmental Design (LEED) platinum rating.
Seoul, South Korea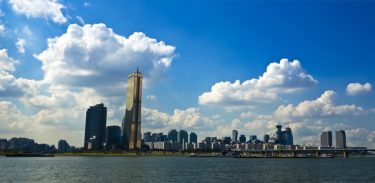 Seoul is another Asian city that makes it to the global list of smart cities at number 7. With a 10 million strong population, Seoul's population density doubles that of New York City.
The city has been improving urban development through continuous integration of modes of transport, bringing about affordable mobility, and changing the urban landscape of the city by actually eradicating a car centric infrastructure.
New Clark City, Philippines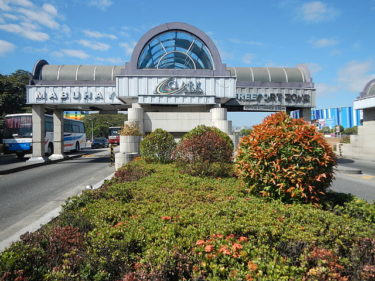 New Clark City is a planned community initiated in 2016. With a high-tech green city that boasts of autonomous vehicles, drones, and robots, this is Philippines' first smart city.
The city is expected to be a reprieve from the congested capital, Manila. The initiative, which is reportedly funded through public-private partnerships, is projected to provide housing for 2 million residents and rake in $30 billion yearly for the Philippine economy.
Surbana Jurong is a Singapore-based urban, industrial, and infrastructure consulting firm that signed an agreement with Philippines' Bases Conversion and Development Authority (BCDA) and Japan Overseas Infrastructure Investment Corporation for Transport and Urban Development (JOIN) to develop the city.
Jakarta, Indonesia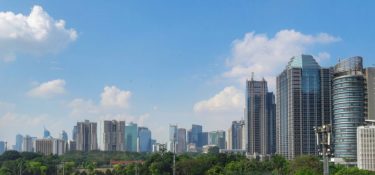 Jakarta began its smart city planning four years ago, and according to a Jakarta Post article, its going strong. As part of its initiative, Jakarta's residents started using a smart city app called Qlue. People can use this social media app to report their problems directly to the local government and responsible business organizations.
Jakarta is also planning to launch an integrated transit cashless payment system called OK OTrip. The system will help combine the city's transport payment systems into a single cashless platform for better urban mobility, and lesser travel time, while also checking travel cost. Apart from e-citizen services, Jakarta has plans to bring in initiatives such as Smart Street Lighting and Autonomous Vehicles.
Hanoi, Vietnam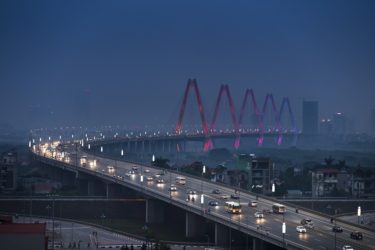 Hanoi's Smart City Action Plan began in 2016, which aims to become a green, sustainable, and a modern city by 2030. The plan includes a Smart Operations Centre that will consist of a center for traffic supervision, traffic control, and crime prevention.
Hanoi's advantage lies in its 5G plan, which according to Ericsson, the city will be able to adopt within the next two years. 5G is bound to speed up connectivity, bringing Hanoi closer to an IoT-powered city.
Hanoi is also boosting its education sector with 2,700 of its schools being incorporated online, so that students and teachers can access school reports and enrolment data with ease.
For transportation, the city will initiate a digital traffic map for managing traffic congestion. In collaboration with Ho Chi Minh City, the city is using the iParking app in some places. Drivers can use this app to find parking spaces as well as pay for them through their smartphones.