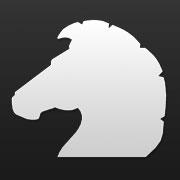 Website operators who wish to protect their identity and privacy online will be able to avail of a new service from Ireland-based registrar and hosting company Blacknight.
The company today announced that it has launched a WHOIS Privacy service which allows webmasters and site operators to register domains without their personal contact information being published online.
Typically when a new domain is registered the name, address, and contact information for the register is recorded alongside the domain in a system called WHOIS.  This information can be accessed by any person using a number of websites for free.   For example, DomainTools' WHOIS lookup tool provides access to this domain registration information.  By searching for a specific domain, such as cnn.com, users can access information about the domain and the organisation that registered it.
With this new service Blacknight, which is an ICANN accredited domain registrar and hosting company, will prevent this personal information from being published in such a way.  The company's CEO, Michele Neylon, says the release of the service has been preceded by increasing demand from individuals who wish to register domains but don't want their personal information published online.
Acknowledging the controversial aspects of the WHOIS Privacy service Mr Neylon explained that the terms of service prevent abusive or spamming activities associated with the domain;
"We are strong believers in our customer's right to freedom of expression. However we are very conscious of abuse to such a system and the terms of service provided are very stringent. Basically, if you think you can use our WHOIS privacy service just to register domains and abuse them, the service will be terminated quickly."
The Blacknight-owned WHOIS Privacy LTD will offer the service to .COM and .NET domains on launch with additional domains to be added in the future.   The added level of privacy will cost €8.99 per domain per year, although the company is offering a introductory rate of €4.99 per domain per year.