Google's Asus-made Nexus 7 tablet is, apparently, the shit.  Tech aficionados have described it as a shot across the bow of Amazon and Apple while even hardcore iPad fans have described how great a device it is.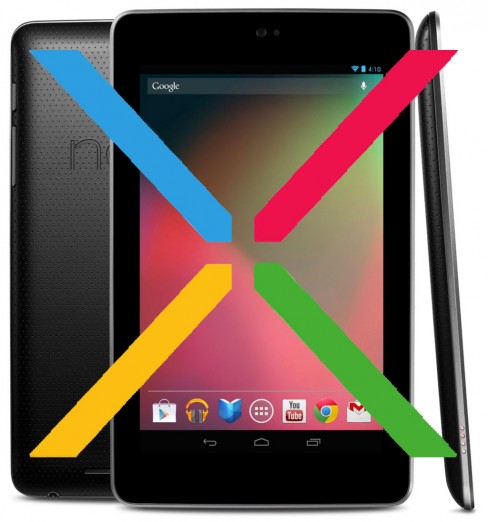 Except that's only true if you live in one of the four territories, Australia, Canada, UK, and USA, in which Nexus 7 pre-orders are available (and even then the content available in these countries vary).
Luck of the Irish
If, like us, you don't live in one of those four countries this is the message you see when you attempt to even look at the Nexus 7 Device page on Google Play.

The reason for this is partially down to the Nexus 7 tablet being so heavily integrated with Google Play, formally the Android App Market.  Back in March when Google replace the App Market with Play the company amalgamated its disparate media services (books, music etc) and added movies to the mix to turn the Play market into the company's "digital entertainment destination."
Which is great, or will be when Google works out all the copyright and other issues preventing a full international release of the new market.
But the same copyright issues that plagued Spotify are now at play with Google's entertainment offering – what the company can offer in one country it can't offer in the other until ownership and rights issues have been resolved.  This means that users in the States get the full shebang of Google's Play offering, UK and Canadian users will get fewer options and Australians will get even less (Users in Japan get can get movies and apps through the Play Store but not the Nexus 7).
The rest of us pretty much just get apps and the promise that more services will be rolled out in the future.
Apart from being extremely frustrating for a self proclaimed Google fanboy it's also not ideal for Google at this point in time.   The company is coming under extreme pressure from Amazon's various Kindle devices and has already lost ground to Apple.  Add to that, that Apple is, and not for the first time, rumoured to be releasing a 7 inch iPad mini by the year's end and Microsoft's critically acclaimed (even in early beta) Windows 8 tablets are slated for a fall release and you see that Google's Nexus 7 comes at a critical time.
Android will also be facing greater competition from Firefox come 2013, when the organisation will release the first of its Firefox-powered smartphones in the developing mobile market.
So, before we get too excited about Nexus 7 let's just remember that this is a very limited release in markets which already have access to Amazon and Apple tablets and will, by the end of the year, have access to an even greater number of devices.
Let's just hope that Google speedily rolls out the full Play Store  as well as the Nexus 7 to other markets and we're not subjected to a Spotify-like prolonged engagement.
P.S. For full disclosure I have already pre-ordered a Nexus 7 from Google Play's US market (did I mention I was a fanboy…and don't ask how I did it) – we'll see how is operates over here in this region's Play Market.