Business France, a French Government agency promoting businesses from France to the international community, is opening its applications for its accelerator Impact USA. Applications close on July 15th.
Impact USA accelerates the launch and growth of French companies in the United States and Canada. The organization operates out of New York, Toronto, Montreal, and San Francisco and is supported by a group of entrepreneurs, corporates, and experts.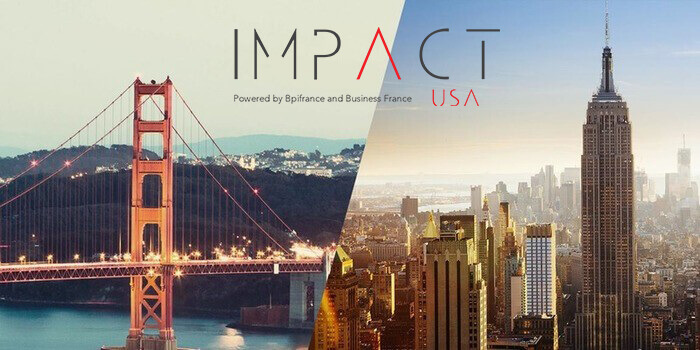 For international companies launching in North America, many are inefficient in their approach to a go-to-market strategy, including becoming familiar with a new ecosystem. The organization's Impact USA accelerator aims to help French startups more effectively scale in North America.
According to CB Insights, the accelerator is "The most active French acceleration program in the US".
The accelerator focuses on French tech companies and it does not take any equity in participating companies. The organization also dedicates to its portfolio companies an in-house business development team to help generate business leads and receive market feedback.
Impact USA's 80+ alumni startups have raised over $450 million in funding and 91% of them are currently established in the United States. The organization's team includes Managing Director Florence Tison, Trade Advisor Amin Jallouli, and others.
Alumni of the accelerator program include AB Tasty, Tinyclues, Botify, Concord, Quasardb, and Cryptosense.
Business France is France's Trade Agency responsible for fostering export growth by French businesses, facilitating international investment in France. The organization is present in 124 countries.