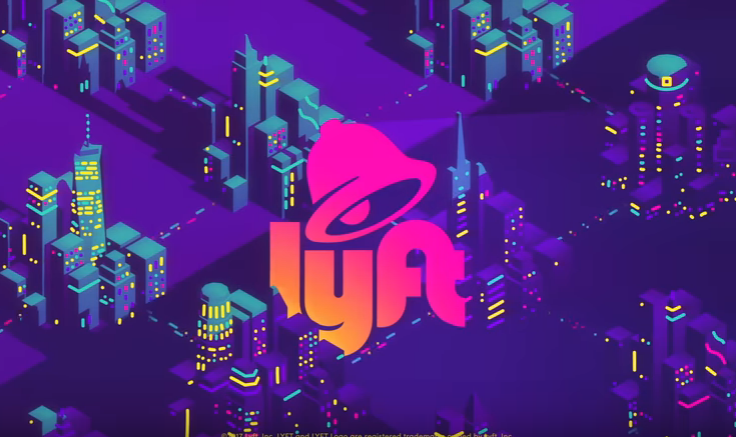 In the UK there is probably no better way to irritate a taxi driver than by eating a greasy, potent-smelling kebab in the back of their vehicle.
Well, good news for Lyft customers in the US, the company have now introduced Taco Mode, allowing customers from across the pond the exact same grimy, fury inducing experience, but with Taco Bell.
Lyft drivers found out about the new service along with the rest of the world when it was publicly announced. Understandably, this was met with anger from the company's drivers who are paid by the mile, meaning they are likely to receive no compensation for this taco detour. Moreover, many were disgusted by the idea of strangers eating grubby fast food in the back of their car.
How dare you invite people to eat in MY car without asking ME??? Taco's are the messiest food ever and YOU want MY car clean.

— Kim (@Kim02125) July 25, 2017
Hell no! I don't want people eating messy tacos in my car!

— Kaitlyn (@OakAthleticsGrl) July 25, 2017
This is not the first time service providers for taxi aggregates have expressed dissatisfaction for their working conditions. Early this year Uber announced it is trying to improve relationships with drivers as declining fares have made it increasingly difficult for them to make money. Uber has recently launched what it is calling "180 days of change" in an attempt to strengthen their relationship with their drivers. As a result, Uber is now introducing a tipping service, allowing riders to tip their drivers.

"We need to give drivers a say in fare adjustments," stated Uber's chief operating officer, Rachel Holt. They should be "fully compensated for their time."

These changes have come after mounting pressure from drivers who, on average, receive just above minimum wage. Moreover, only 3 percent of those who sign up as a driver are still with the company one year later. Clearly conditions have reached a boiling point for Uber drivers which has caused the company to take action.

When the sharing economy was first introduced in the form of Uber or AirBnB, it presented a great opportunity for people to benefit from buying and selling available resources. If someone needs a ride to the airport and someone else has a car and free time, the prospect of using a company like Lyft or Uber is a perfect match.

Read More: Sharing Economy Synchronicity: A Tale of Lifelong Friendships & Unexpected Connections

However, as this idea has progressed so have the businesses and their desire to compete with one another. While encouraging use from customers through low prices or better experiences, these companies have neglected their essential source of service.

If these companies want to withstand the test of time, they must understand that with a multi-sided user platform, all parties are equally important and should be treated with equal respect.

After all who is going to want to use a ride sharing app if there aren't any drivers?

<!-comments-button-->