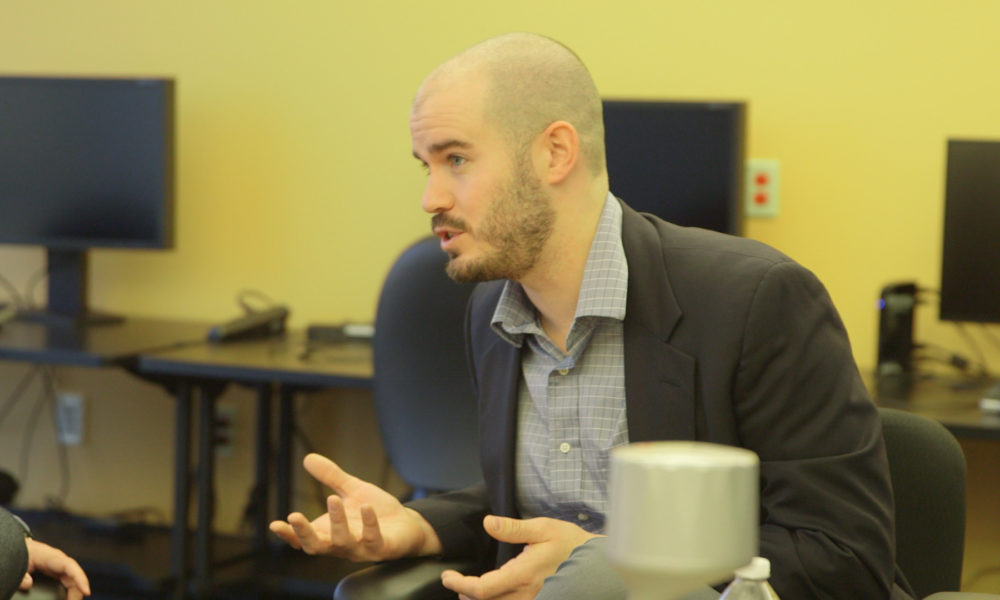 We at The Sociable have experienced a lot of growth over the past two years, and now we are proud to announce that Dan Behrendt, Technical Communications Director at Microsoft, is joining our Board of Advisors for the coming year.
Thanks to you, our faithful readers, and all those who happen by our humble news blog, The Sociable is continuing to grow while producing fresh, original content that digs deeper than the daily headlines.
Mr. Behrendt will bring his wealth of knowledge and years of experience that span over a decade starting when we was an engineer for Intel in 2005, right on through to his present day position at Microsoft.
One of his many strengths, which will prove invaluable to us in providing expert commentary, includes architecting and developing new cloud technologies, giving him insight into the next generation of the web.
This is in addition to his experience creating new technology from his time in Microsoft Research where he was the primary inventor for botnet protection technologies to his time in Azure Learning as an inventor of new online learning lab systems.
Not only that, he also has a wealth of communications and marketing background delivering updated experiences for Azure Storage UX and communications sites.
It is with this type of background that we look forward to bringing our readers even more insight into the underpinnings of the tech world.
"I'm honored and excited to be joining the board of The Sociable as an advisory member," said Behrendt, adding, "The social side of technology is of paramount importance in our ever connected world. I believe the work The Sociable does telling stories about this world is a critical lens into the intersection of social and tech. I look forward to lending my background to the sociable to help drive their mission. A heartfelt thank you to the readers and contributors for your support."
In October of last year, our website blew up with an article entitled "CIA 'Siren Servers' can predict social uprisings 3-5 days in advance" that earned some 5,500 upvotes on reddit and over 90 comments on Hacker News.
We were also honored this year to have Ohio Governor and 2016 US Presidential Candidate John Kasich post a personal tweet with the governor's seal on our article about Ohio entrepreneurship called "Ohio is Pumping Out Startups as if They Were Growing on Buckeyes."
"What makes Ohio a great incubator for early-state startups is its unmatched access to customers and talent."https://t.co/Y4ziSRyMN3 pic.twitter.com/7O2Je0AmTb

— John Kasich (@JohnKasich) June 29, 2017
Over the past two years our team has grown from only yours truly at the helm to an entire masthead composing of some 10 dedicated writers producing daily content, and a plethora of contributors from all different backgrounds and industries.

We wholeheartedly welcome Dan Behrendt and look forward to all he can bring in supporting our mission.

And of course our biggest thanks to you, our readers, and to all who heed the call and continue to dig beneath the surface in the pursuit of discovering how technology is transforming societies.

<!-comments-button-->