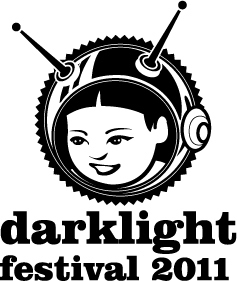 Darklight, Ireland's premier festival of independent filmmakers, is calling for submissions for the 2011 programme.
The annual festival, which is now in its 12th year, has gained a strong reputation in Ireland and internationally as a powerful source of creative and technical talent and, since its launch, Darklight (@Darklight_2011 | Facebook | Flickr) has become the highlight of the Irish film making calendar.
This year the festival is taking a placing an emphasis on crowdfunding and crowdsourcing and is looking for community efforts in "all aspects of grassroots film making, whether that is crowd funding, production, distribution, alternative screening spaces."
Announcing the opening of submissions Darklight said,
"Once again Darklight want to celebrate the DIY spirit and are particularly looking to feature groups of artists and filmmakers from across Ireland who come together to work on projects. If you're a collective of friends / colleagues / community groups / artists /performers / or random folk who've met through the twists and turns of life… send us examples of your work for selection at this year's Festival."
The festival organisers are asking people and groups who are interested in taking part to register at info[at]darklight.ie before Friday 24 June. Submissions to the Darklight Festival can be made by emailing a Vimeo or YouTube links to the same address or by posting a DVD or BluRay to Submissions, Darklight Festival, The Factory, 35a Barrow Street, Ringsend, Dublin 4.
Darklight began in 1999 to bring artists and filmmakers together to "to nurture new talent and to create new possibilities for the imagination" and is supported by The Arts Council, FÁS, The Irish Film Board, and Dublin City Council.
The Darklight Festival will take place in later in the year.