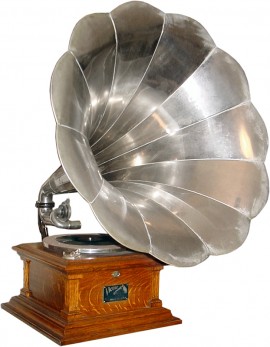 Sony's sexily titled "Music Unlimited powered by Qriocity™" was made available to international audiences today, a month after being piloted in Ireland the UK.
The Qriocity music player will now be available to users in the USA, Europe and Asia on Sony's 2010 and 2011 models of network-enabled BRAVIA  TV, Blu-ray Disc player, Blu-ray Disc Home Theater system, PlayStation 3 as well as VAIO and other personal computers.
Existing PlayStation 3 users will also have access to the service as will some other Sony portable devices.  The company also announced a app for Android-based mobile devices as well as, mysteriously, "other portable devices" (iPhones perhaps? – good luck getting that past Apple's app moderators).
The online music player has already launched with a strong backing form major labels, Universal Music Group, Sony Music Entertainment, Warner Music Group, EMI Music and some independent and regional labels have released their catalogues to Qriocity.
But unlike Spotify, Qriocity  has not been launched as a free-to-use service, the "basic" package costs €3.99 a month and works like an "infinite ad-free radio station,"  this will increase to €4.99 from 19 July 2011.
For €9.99 a month premium, which rises to €12.99 from 19 July 2011, users can listen to each track on demand as well as create custom playlists.
Those who are just curious can listen to 30 second previews from each tack in the site's music library without subscribing to any package.  Alternatively if you are a bit strapped for cash you can always use a number of free online streaming services.