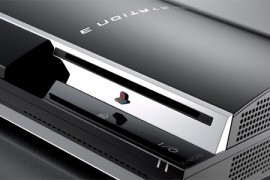 The Guardian have reported earlier today that ITV and Channel 4 are both expected to launch the first commercial video content that can be viewed in the UK via the PlayStation 3 later this week. This follows a similar strategy from the BBC which launched its BBC iPlayer for the PS3 last year.
The PS3 deal marks an "acceleration of our distribution strategy" noted Robin Pembroke, managing director at ITV. He added that he expected to see flagship shows like Coronation Street and Emmerdale being made available through new distribution channels like internet TVs, tablet computers, and gaming consoles.
"As awareness of ITV Player grows, so will consumption of ITV's content on demand".
Sarah Rose, director of commercial business development at Channel 4, said that now was the right time to partner with a games console.
"They are much bigger now and moving into the entertainment space, plus it sits well with our 16 to 34-year-old audience strengths."
Commenting on other consoles as possible distribution mediums Rose stated that she was "not saying no" to an Xbox partnership, but Microsoft were not "coming to our door". She also added that the Nintendo Wii was an unlikely partner as the platform could not facilitate advertising.
Alan Duncan, marketing director for PlayStation in the UK said that both content providers could expect a traffic increase of around 10% as a result of the new deal. Duncan is also keen to change the perception of the PS3 as solely a gaming device to one as a broader entertainment device.
"It is about changing people's attitudes to the PS3 as a platform to view it as a much broader entertainment device".
He also added that Sony would help promote the availability of ITV and Channel  content to PS3 owners, culminating in a TV advertising campaign and a TV sponsorship deal to push the PS3 as a media entertainment device early in 2011.
Share your thoughts in the comments.