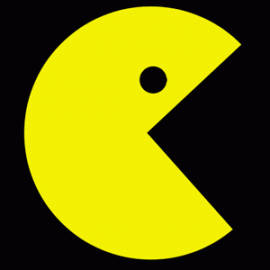 Our second live blog from Mindfield, Dublin's Ideas, technology and politics festival in Merrion Square Park.
In this post we're at the Games Island: Is Gaming technology or Culture discussion.  It's hosted by Paul Hayes from Beachhut PR with Phillip Campbell, former creative director with EA, Dylan Collins of Gruupy, Barry O'Neill from the Interactive Games Association and Willie White from the Project Arts Centre.
Saturday 16:09pm
#mindfield Thats it
Saturday 16:06pm
#mindfield Questions: What about game advertising?
Campbell: its usually imposed on the game by marketing and PR people, it may be seen as a necessary evil. It's far more interesting to see it in the other way, such as Trublood wine – developed from the series
Soon it will know where you are. For a creative it can be an exciting opportunity to develop ads in games.
O'Neill:It costs /30 million to create a game so if there has to be a way to reduce that cost.
Campbell: It the right creative hands it can be a creative force
Saturday 15:59pm
#mindfield Hayes: is it too broad, how do we catorgise 'games'
White/Campbell: It is too broad and it is all too often compared to fixed media (cinema/books)
Campbell: Games are in their infancy, have a chip on their shoulder, "there is no great university of the interactive"
O'Neill:It will never reach maturity, the technology is always evolving. It is always going to be a process of evolution. We have been with colour TV for 50 years, we won't be with the same gaming technology for the next 50.
Campbell: Augmented reality will develop
White: Will we ever get a stable platform?
O'Neill: No, we never will
Saturday 15:54pm
#mindfield White: Can the games industry produce 'arthouse' games
O'Neill: Plankton is a prime example
Campbell: Plankton succeeded because it was playable, and that was its success as a game and art form.
–
White: How do you push forward narrative in games
Campbell: Twitter has made text sexy again. Now with augmented reality and location tech there are endless ways to tell a story. Narrative can now tell stories that we couldn't before.
Saturday 15:49pm
#mindfield Campbell: Games can enhance culture, the development of the Godfather series as a game franchise is a good example of this.
Hayes: What is the career path for people who want to become game developers
O'Neill: Architecture is a good route
Campbell: I am a former architect who is working to come back from the gaming industry in a way.
O'Neill: What ever disapline you have you can learn to code. The creativity can come after you learn to code. Its not hard to get into the gaming industry.
Hayes: "Show me the money", how do you begin in the industry. Are we looking at the end of the console
Campbell: Its not, everyone says they every five years. We are not at the end of the current generation cycle but the new set will come around and may be more social.
O'Neill: Console games account for bn industry and is more than the cinema or music industry.
Saturday 15:42pm
#mindfield Campbell: developers always bring culture into their games.
O'Neill: In france they have a tax brake and "cultural test" for games. Assissan's Creed was able to be developed with such tax breaks.
In Ireland we would not depend on these but on the R&D.
We need to encourage the Irish gaming industry.
Saturday 15:37pm
#mindfield White: A game can be as simple as a twitter-based and a smarthpone
O'Neill: Apple game bn to game developers last year, this year they will give out bn. This brings Apple inline with Nintendo.
Collins: Talks about the development of the technology that can lower the barrier to entry to the gaming market.
White: Asks is Assassin's Creed as a cultural game, and is there room for an Irish Assassin's Creed
Saturday 15:32pm
#mindfield O'Neil: Gamification has jumped a shark with the release of site which just enourage people to collect rather than play
White: What is the different between games and awards?
Collins: The next generation of social games will look at the social networking more than the current set. But these social games can be worthwhile and can be rewarding.
White:How do you move social networking activity into the real word?
Collins: It already has, with Facebook we all use our real names.
Hayes: Are the artists or engineer key
O'Neill: It's both but artists need engineering skills and engineers need creative skills
Saturday 15:27pm
#mindfield Panel: Social gaming and online gaming (World of warcraft, secondlife, farmville etc) are creating their own culture and in some cases can be more of a cultural force than reality for some players.
–
Campbell Games can become immerced in your life with mobile and smartphones.
–
Hayes: Gamification, is it an evil word?
Campbell: It is a horrible word but the notion is great (playing games to help you understand other concepts such as maths or history) but not it has become just a badge or awards system.
Saturday 15:23pm
#mindfield Collins: [talking about Tomb Raider] When the game was being developed the creators took engineering, art and design to create a world that she would work in.
–
Apparently her assets were developed by Havok in Dublin…
–
Collins: Now women are being brought into games thanks to social gaming, DS, Wii while men aged 34+ are the most frequent gamers.
–
White: Great quote, "Games are everything that has been created since you were born" so culture is everything that you do, therefore so why can't games be culture.
Saturday 15:16pm
#mindfield Paul Hayes is kicking it off, introducing
Paul Hayes Beachhut PR
Phil Campbell former creative director EA (founder of lifesize)
Dylan Collins Gruupy
Barry O'Neill Interactive Games Association of Ireland (who work with EA, Activision, blizzard popcap and others)
Willie White Project Arts Centre
Hayes there were more game hours played last year than TV watched.
Campbell: Games are still developing , and are always developing with new technology, and this is a unique challenge with gaming when we consider it as an art form.
White: Gaming is still developing as an art form
Campbell: A game needs art, creativity and design (the holy trinity) to succeed. And while games are as popular as movies (or even more so)