NASA releases UARS re-entry location, believes debris landed in Pacific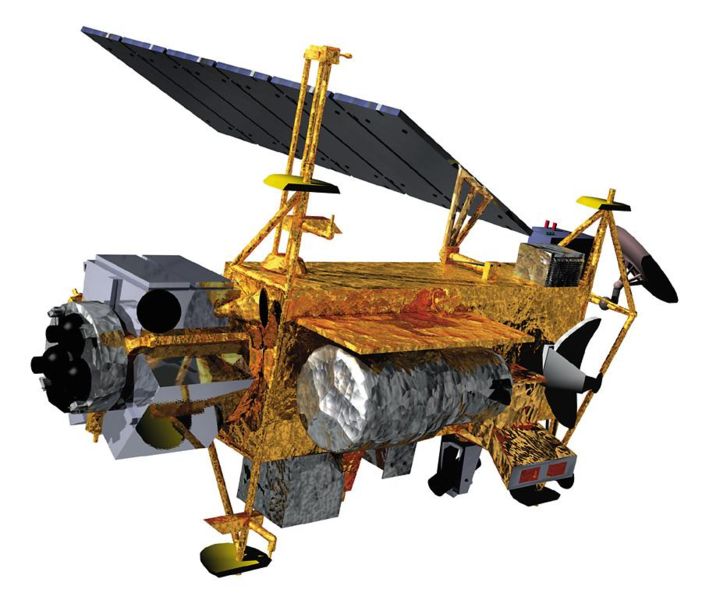 Upper Atmosphere Research Satellite via Wikiedpa/NASA
NASA and the U.S. Joint Space Operations Center (USSTRATCOM) have revealed the nominal location where large parts of the Upper Atmosphere Research Satellite (UARS) crashed landed in the Pacific Ocean and not Canada.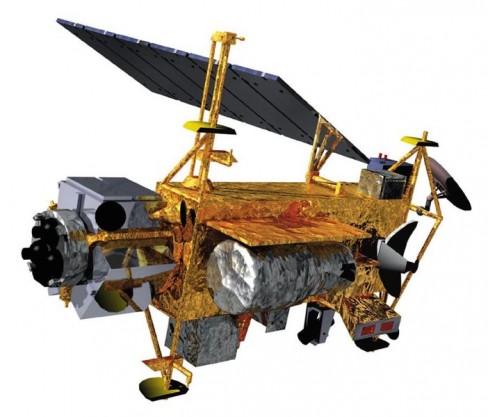 After spending most of yesterday tracking the satellite's location in realtime (view our report here) the space agency revealed that the satellite had crashed on Canadian Soil (view our report here).  This was a reversal of the agency's prediction that the satellite would not make landfall over North America.
However, speaking on a live teleconference NASA said it believes UARS ploughed through the atmosphere 04:16 GMT at 31° North and 219° East (September 24) and this would suggest that it strew debris across the Pacific Ocean not over Canada or USA.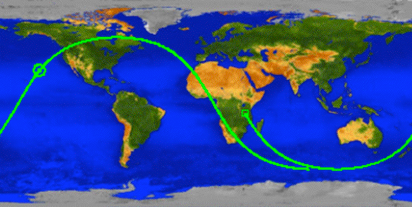 This re-entry location would place the satellite 1860 km from San Francisco and 1969 km from Sacramento. However NASA says that "we may never know" exactly where UARS came down.  The agency said that it will only be able to accurately know the re-entry location from eye-witnesses.
NASA downplayed the risk from the satellite by saying that every day one satellite makes re-entry into the atmosphere for the past 50 years.
Tweeting this morning NASA was keen to point out that any debris from the satellite, regardless of where it landed, is the property of the United States.
@LennarddeHeer Any pieces of #UARS found are still the property of the country that made it. You'll have to give 'em back to U.S.

— NASA (@NASA) September 24, 2011
NASA says that if the public comes across what they believe is debris that they should call the emergency services.
Tags :
canada
international space station
iss
kepler
NASA
pacific
space
The Joint Space Operations Center
Twitter
uars
United States Strategic Command
Upper Atmosphere Research Satellite
USSTRATCOM