Are you looking for strategies to boost engagement and following on your Instagram posts? Would you like to get more likes on your Insta posts?
The principal currency on Instagram is Likes. The more likes you get on your posts, the higher your posts will move in the newsfeed. Moreover, it will help to boost your future posts instantly because Instagram displays posts from individuals they have interacted with previously.
More likes will get you a range of other benefits like higher traffic and more followers as people get to check out your whole account if they like the posts that you share. If you plan well likes can serve a vital role in your entire Instagram strategy. Consequently, to help you exploit some of these benefits, here are 3 strategies on how to boost your Instagram likes.
#1 Look for Appropriate Images to Share
Images are undoubtedly the most vital aspect of your Instagram posts, which makes it worthwhile to start with images. When sharing images to get more likes, try to consider what motivates your followers to like posts. You could start by analyzing some of your previous posts to see which ones received the most likes and create similar ones. In case your Instagram account is new, and you don't have any followers, you may visit instafollowfast.com to learn how you can get a multitude of followers instantly. Generally, there are two kinds of images that you will want to share;
When sharing photos, you can simply add a filter and your photo will be all set for publishing. But when sharing designed images, you should include some overlay text that may include something entertaining, an interesting fact, or a catchy quote that will get you even more likes. Remember that useful and entertaining content always performs well.
#2 Use Hashtags and Call to Action in your Captions
If your goal is to get more likes, it pays to ask for them. Research shows that posts get more likes when you ask people to like them. Try adding simple messages in the caption that compel people to like the posts or placing the message as an overlay text on your image. Research also shows that posts with several hashtags tend to get more likes on Instagram. Therefore, you should add five or more relevant hashtags each time you publish, but be careful not to overdo it as your posts will look spammy.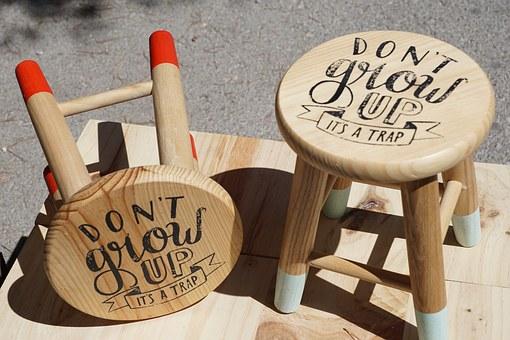 #3 Like other People's Posts
Make a habit of going through trending hashtags and Instagram feeds and like the posts that you particularly find interesting or relevant. You will be surprised to find that for every 50 likes you make you will get about 12 likes and 3 follows. This strategy has been proven to work and you will soon gain likes as well as followers.
In a nutshell, getting more likes on your Instagram does not have to be that stressful. With these tips and some creativity, you can increase the number of likes you get on your Instagram posts significantly.