Among a slew of exciting announcements made by Facebook yesterday at their f8 developers conference, Facebook introduced Timeline – arguably the biggest shake-up in profile design ever!
Timeline is much more than a design upgrade however. It's a visual scrapbook of a person's life on Facebook. Timeline allows simpler chronological access to legacy content posted on Facebook, and algorithmically highlights updates, milestones and events that really matter. Users can even travel back along their timeline and 'fill in the blanks' with omitted events or occasions that pre-date their social-networking days.
Timeline was announced yesterday and went live for developers only. Facebook's general population must wait until September 29th when it will be rolled out globally. If, like me, one week seems too long to wait, here's how to get early developer access and check out Facebook's profile Timeline right now.
1. Follow this link and click Create New App (You may be asked to allow special permissions at this stage).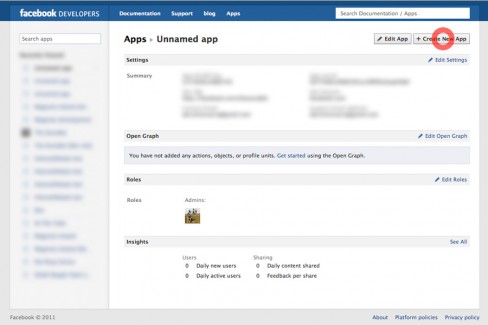 2. Give your app any display name and unique namespace, agree with the privacy policy and click Continue.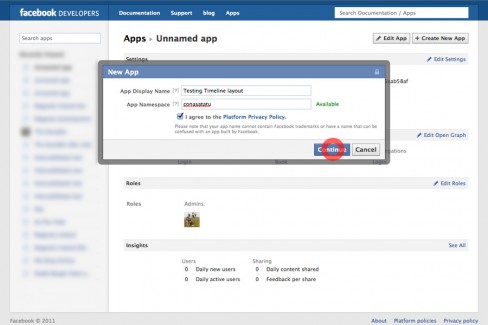 3. Click on Open Graph, type in any action and object and click Get Started.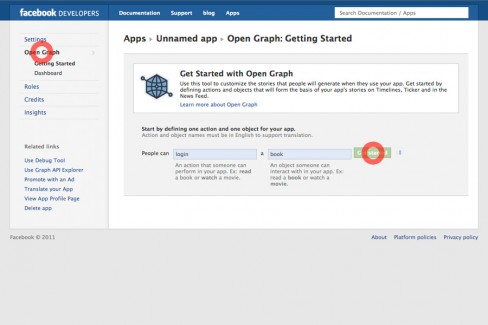 4. Click on Save Changes and Next near the bottom of the page.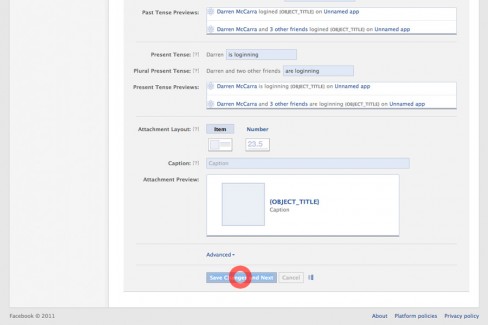 5. Now go back to your Facebook stream and you should see a message near the top inviting you to try out Timeline. Click Get It Now.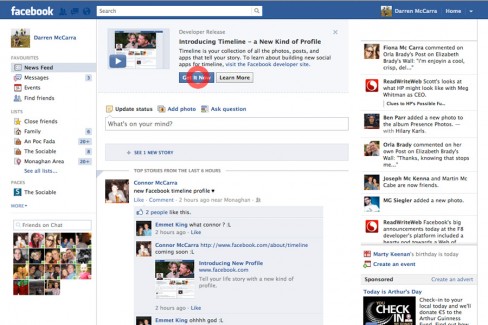 6. You'll now see your new developer release Facebook profile. Click Publish Now to make it stick and you're done!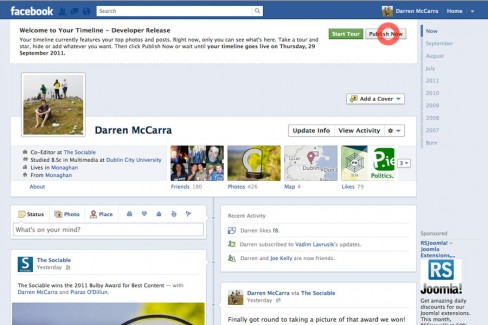 It's worth noting that only you will see your new profile design (and friends that have access to Open Graph beta). Everybody else will see your previous profile layout. Why not subscribe to my public updates on Facebook?