With Facebook's new Sponsored Stories ad system causing controversy in Europe (not to mention other things causing it trouble on the continent)  and with the company now concentrating its efforts on creating a profitable mobile ad system isn't it time we were able to have a look at the ads that the preeminent social networking site is targeting us with?
It is possible to view the actual ads which Facebook has lined up to be displayed on your Wall, as well as the sponsored stories which the company has in its inventory.  You can also block offensive ads from appearing on your profile using this system.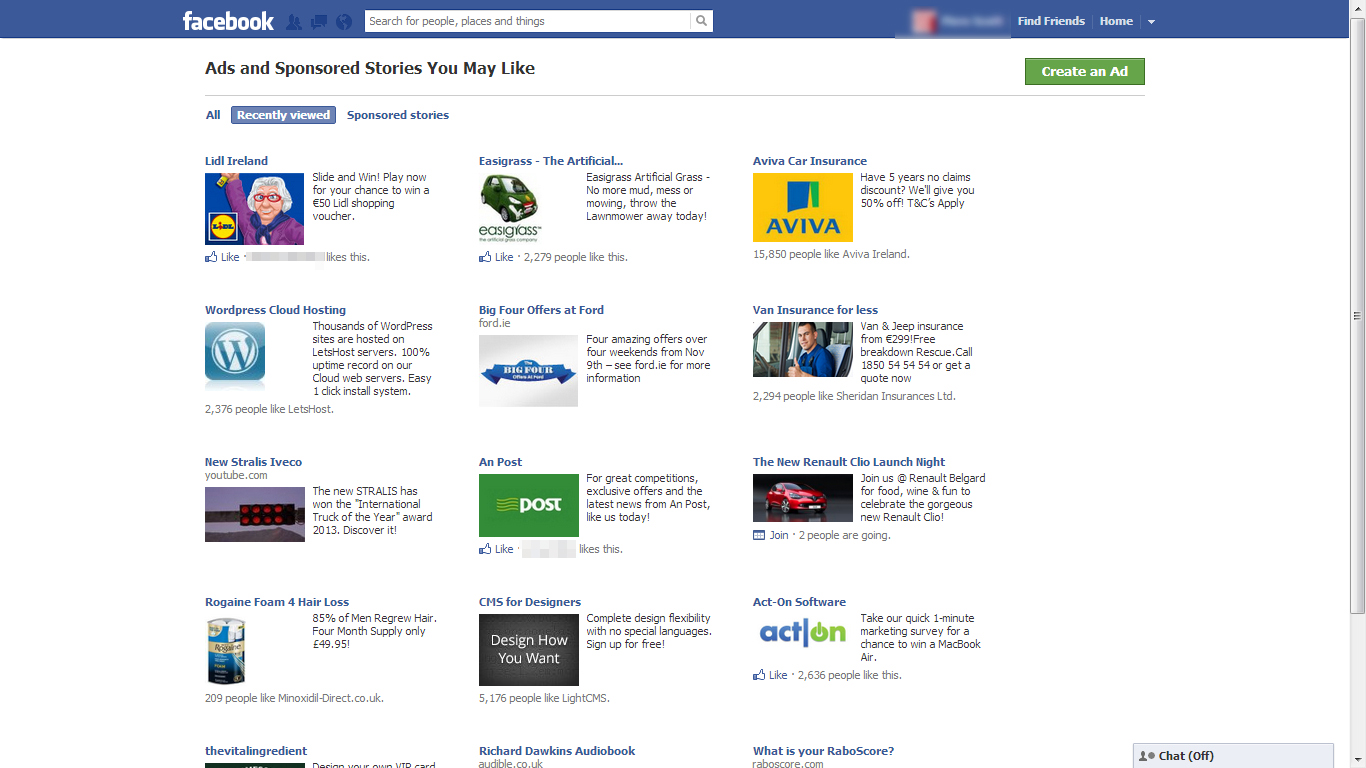 Accessing this information can give you an idea of how Facebook is targeting you (and which friends are responsible for most of the sponsored stories you're seeing) and give you more control of the types of ads that you see.
To view Facebook's inventory of personalised ads simply visit the site's Ad Board page in settings.
Controlling Facebook Ads
The "All" tab shows ads that Facebook has ready to display on your Wall.  If there are any ads there that you don't like you can remove them by placing your mouse over each ad.  When you do you will see a small X appear on the top left hand corner.  By clicking this X you will be given the option to "Hide this ad" or find out more about the ad.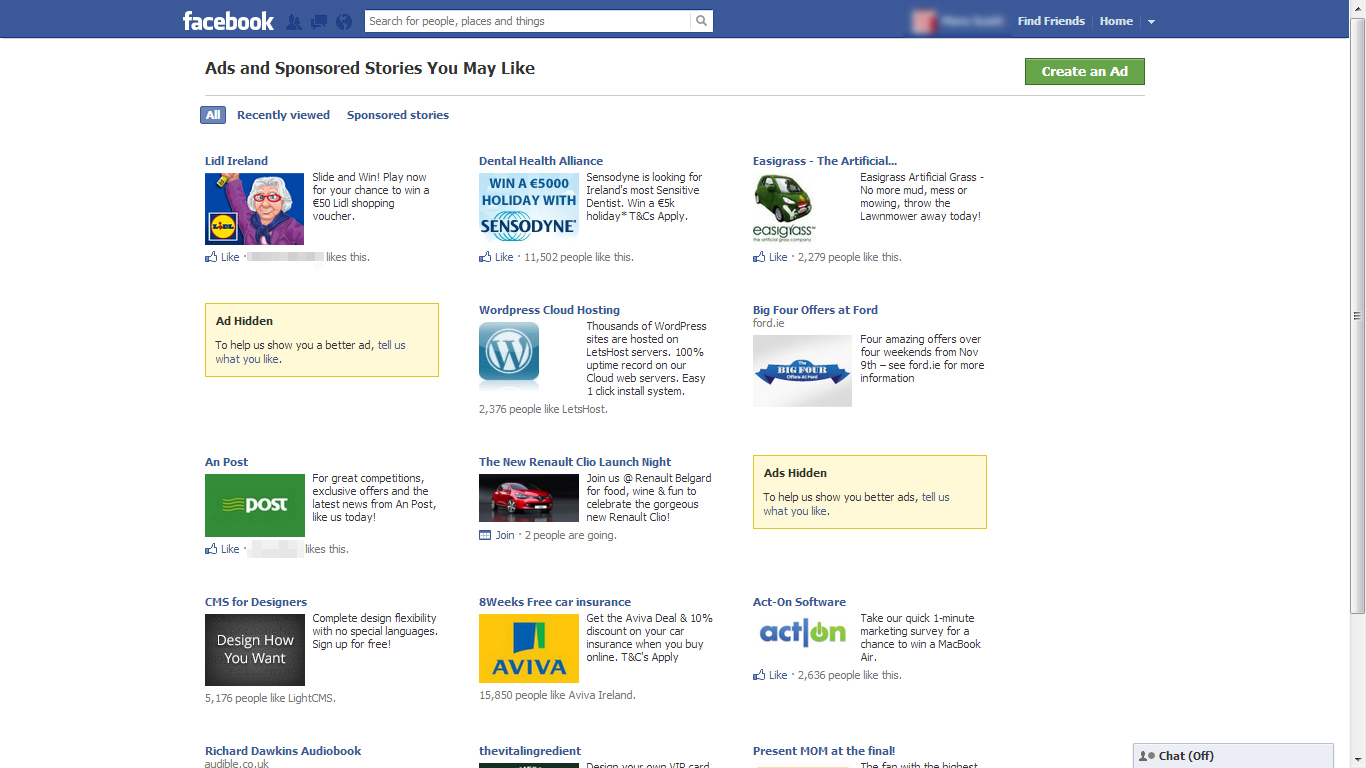 This gives you some, albeit limited, control over the types of ads that will be shown to you.  Next,  Facebook will give you the option to like more brand pages, which it will use to inform itself about the ads that you like to see.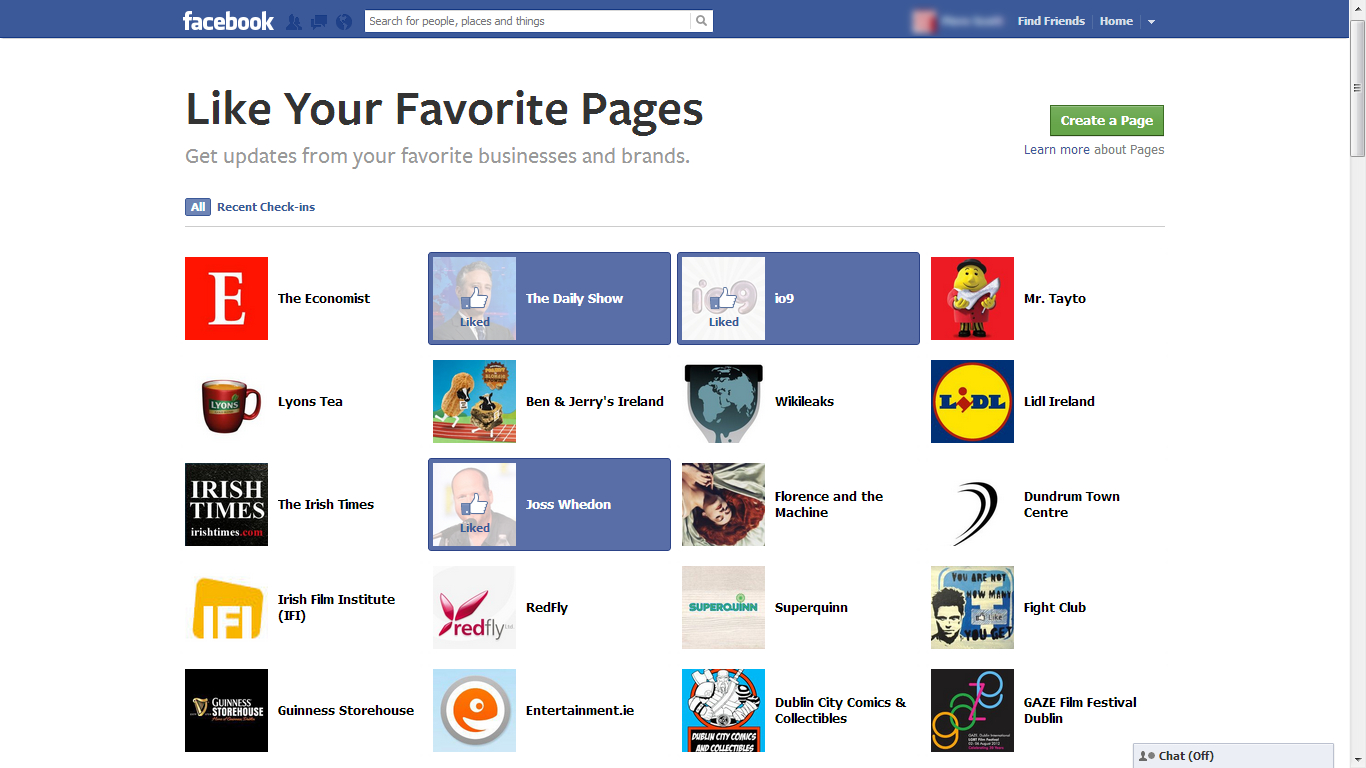 Controlling Facebook's Sponsored Stories
The Sponsored Stories tab (Sponsored Stories are the ads that show up in your timeline rather than just on the right hand side) shows you the selection of stories that Facebook will be promoting in your timeline as well as the profile pictures of your friends who also like that brand.  Here you also have the option to prevent specific ads from displaying on your wall.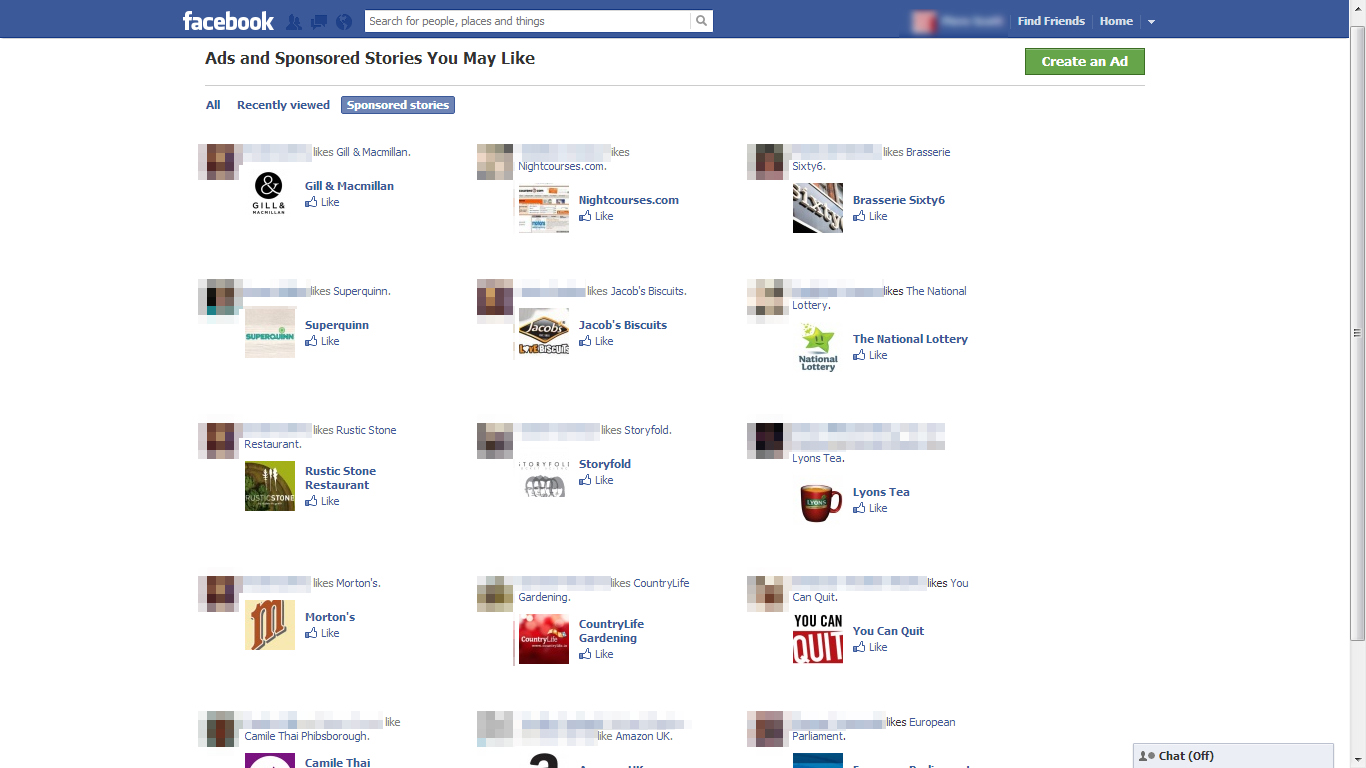 If you don't want your name from appearing beside an ad in Facebook then have a look at the instruction here.
This should give you more control over the types of ads that are displayed on Facebook; it won't, however, prevent all ads from being shown to you.  But at least this way you'll only see content that is of interest to you.