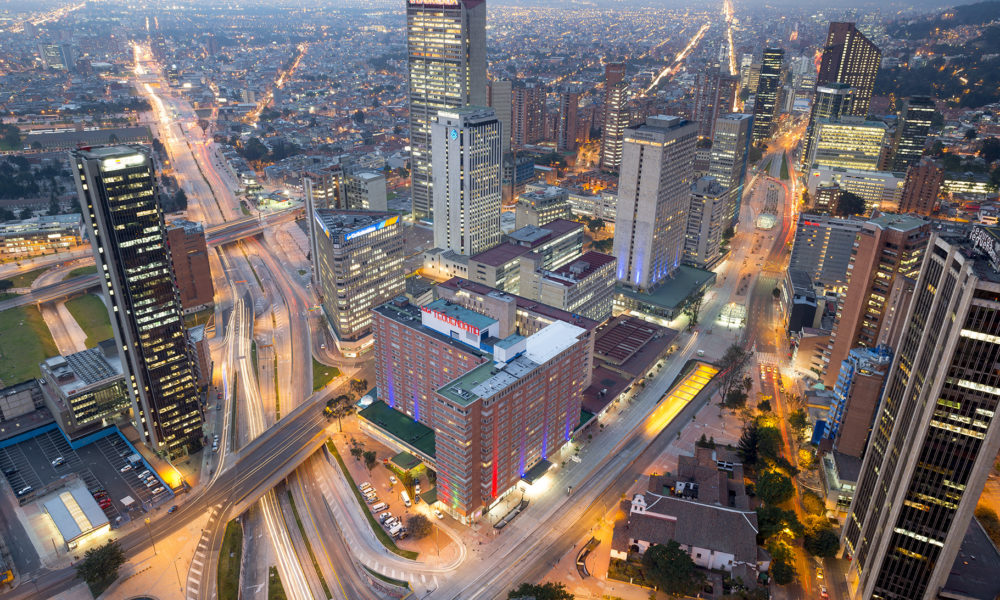 Startup accelerator Rockstart is taking applications for its web and mobile program in Colombia, and startups from all over the world are welcome.
Startups the world over are welcome to apply to Rockstart's accelerator program in Colombia's capital, Bogota.
The accelerator program begins in October and runs five months. The cutoff date to apply is July 2.
After applications close on July 2, Rockstart's international team will evaluate and interview potential participants. Factors to be evaluated include the strength of the startup's team, the product on offer, and whether Web and Mobile is really the best solution for the problem at hand.
With a $17K investment for an equity stake of 8% for each startup, Rockstart's accelerator in Colombia does not charge any program fees.
What Rockstart is looking for
Rockstart is looking for startups with a great founding team, a well built product and early traction to create solutions for big problems.
The accelerator is interested in a vast array of startups that are creating the future, using promising new technologies (i.e. AI, Blockchain, sensors, etc.) to make a positive impact.
Focus areas include:
Sharing economy concepts – to address the under-utilization of assets, marketplaces
Enterprise tools – tools for companies to get more work done, better, cheaper, higher quality
3D printing and modeling – future of manufacturing
New financial services – disrupting the large financial institutions
Logistics & transportation – creating efficiencies in the economy
Computer security – increased connectivity leads to an increased risk of being hacked
Education – if you don't learn, you don't grow
Interruptions are at an all time high – what types of products will let us live on our own terms?
Make programming reachable – make software development easier and more accessible
Wildcard concepts – use novel initiatives to focus on big problems/inefficiencies in our society
What the Rockstart accelerator provides

Like any good accelerator, Rockstart provides mentorship, office space, networking, and access to capital.

Read More: Strong mentorship, networking are key to industry focused accelerators' success

With accelerators in Colombia and the Netherlands, events in over 25 cities across the globe, and a vast network of startups, experts, and investors, Rockstart offers an international community to startups.

Encompassing a global network of over 200 local and international investors, 75% of Rockstart startups have received follow-on funding, raising over $50 million in total.

After the program, startups will gain access to an Alumni Program that includes fundraising advice, PR & marketing support, legal & administrative services and access to exclusive deals.

Why Colombia?

With its new venture in Colombia, Rockstart wants to support the explosive growth of the tech industry in Colombia and in Latin America in general.

Colombia has greatly transformed itself in recent years and is one of Latin America's most promising tech hubs.

For the second year running, Colombia also ranks number one in the developing world for Internet affordability and access.

Read More: Colombia ranks #1 in Affordable Internet Access for Developing Nations: Report

According to Publicize CEO and TechCrunch contributor Conrad Egusa, "Colombia not only has competitive public incentives, but also the general structural growth that attracts immigration."

Rockstart Colombia will also be hosting two types of events throughout Colombia to attract more talent via Rockstart Answers and Rockstart Quick Talk.  Each event will involve networking and startup pitches to an experienced audience of entrepreneurs, executives, and investors, providing direct feedback and support.

"The startup ecosystem in the region has been welcoming us with open arms – more proof that the tech industry in Colombia is ready to take off," said Felipe Santamaria, the managing director of Rockstart Colombia.

"Entrepreneurs, investors, and the greater community have been nothing but supportive, giving us high hopes for the application process and our inaugural program. Now we are beginning our active search for the top-quality talent that will define our first program in Latin America."

<!-comments-button-->