The Defense Advanced Research Projects Agency (DARPA) announces the results of its chemical threat sensors it deployed at the Indy 500.
Over the past five years, DARPA has been in the process of developing a range of sensors that detect a broad spectrum of threats, including chemical threats.
Read More: A program to keep Prometheus out of machine learning systems
In May and August of 2018 DARPA tested its chemical threat sensors at the Indianapolis Motor Speedway.  The technology developed was a result of the defense agency's Sigma and Sigma+ programs.
"The successful pilot and simulant test of the ChemSigma system at the Indy 500 and Dugway Proving Ground provided valuable, relevant, and realistic data sets"
DARPA's Sigma+ program aims to develop a network of sensors with a capability on a city-wide or regional scale.  Its initial pilot study — ChemSigma — utilized a chemical sensor, wind sensor and a communications board within a robust housing.  Using these devices, a small network was established.
DARPA's Chemical Threat Sensors at the Indy 500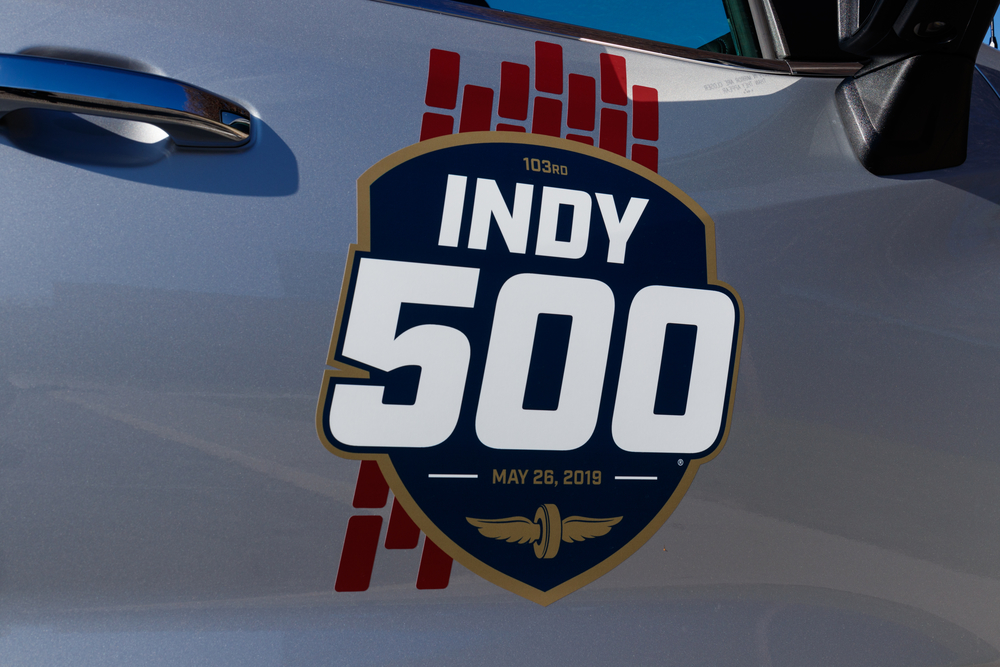 Given the need to prepare for an attack in the urban context, an urban setting was chosen for the ChemSigma pilot.
DARPA partnered with the Indianapolis Motor Speedway, Marion County public health department, and the Indianapolis Metropolitan Police Department to deploy the network at the Speedway.
The network of chemical detection sensors was run during events at the Speedway — inclusive of the Indianapolis 500.  This allowed DARPA to assess the performance of the sensors and cloud-based algorithms.  Tests using non-hazardous chemical simulants have been used to examine the effectiveness of the system.
With sensors deployed as a network at the Indy 500 and also later at the Dugway Proving Ground in Utah in October, ChemSigma was able to pinpoint chemical release locations to a high degree of accuracy.
"We're looking at how we might make this network more robust and more mature," said Anne Fischer, program manager in DARPA's Defense Sciences Office, in a statement.
"For example, we implemented a network at Dugway Proving Ground as part of a DoD test for simulant releases, and have shown that the network can respond to a number of chemical simulant threats different than those used in Indianapolis, as well as built-in capabilities for mobile releases.
"Over the past few months, the team has used these data sets to further refine the algorithms, and plans to integrate and test them with the ChemSIGMA system in test events scheduled later this year," she added.
Read More: DARPA launches AI chemistry program to develop new molecules for military use
When trialed during the day and at night, and in varying meteorological conditions, the system was able to detect the source location of the chemicals accurately.
"The successful pilot and simulant test of the ChemSigma system at the Indy 500 and Dugway Proving Ground provided valuable, relevant, and realistic data sets for validation and verification of the source localization and plume propagation algorithms," according to DARPA.
DARPA's Sigma+ Program
The research forms part of DARPA's Sigma program – which encompasses efforts to revolutionize detection and deterrent capabilities when it comes to countering nuclear terrorism.
In February of last year, DARPA revealed that it had expanded scope of the Sigma program to include detection of other threats.  The agency is increasingly concerned that the emergence of a number of commercially available technologies is leading to a greater terrorism risk.
Micro level chemical reactors in the pharmaceutical industry, gene manipulation tools and 3D printing have the potential to be misused by terrorist groups or rogue nations.  The potential outcome is the development of chemical, biological, radiological, and nuclear weapons.
This change of direction has led to Sigma+, and a consideration of chemical threat detection according to a press release published on Tuesday.  Also within the scope are biological and explosive threats.
How Chemical Sensors Work
Chemical sensors are measurement devices which convert chemicals or chemical constituents into a measurable signal.  To fit the task, a sensor needs to be portable and relatively inexpensive.  Most importantly, it must respond well to instant identification and detection of the target chemical substance, according to The National Academies of Science.
Chemical sensors work through a chemical interaction which takes place between the target chemical and the sensor itself.  A good chemical sensor must have two particular characteristics in order to function effectively.  Those characteristics are sensitivity and selectivity.
Sensitivity is important as it may be necessary to detect very low concentrations of a target chemical constituent, or from a considerable distance.  From the perspective of selectivity, with 10 billion molecular compounds in existence, its far from an easy task for a sensor to seek out one specific molecular substance.
Once the target chemical enters the sensor, there are a number of mechanisms that various sensors use for detection.  At a molecular level, the sensor may bind the chemical.  Another approach is that the sensor passes through a thin film which doesn't allow the entry of any other substance.  A third approach is implicated where the sensor uses the target chemical in a reaction which leads to a bi-product which in turn triggers the sensor.
Other Chemical Threat Detection Players
It's not just DARPA that is working on chemical threat detection technology.  Work is ongoing within the broader defense industry sector.
Toronto-based Patriot One Technologies recently entered into a partnership with Nano Bio Detection Systems in an effort to develop and commercialize such applications for defense and security. Its solution features a scalable sensor array that relies upon internet of things (IoT) enabled hardware.  It implicates a mass casualty threat detection capability which can be used for both military and civilian applications.
Karsa Oy is a Finnish company which is targeting the same market and use case.  Borne out of a project at the University of Helsinki, the company has developed ultra-sensitive threat detection technology which it plans on deploying in the areas of homeland security, aviation security and emergency management.
A recent report on chemical terrorism by the US Government Accountability Office features chemical threat detection heavily in terms of a strategy to deal with such an eventuality.
To that end, further development of the technology is encouraging if it plays a part in keeping civilians out of harm's way.