Google's Earth satellite photographs SOS written on the ground in tsunami hit village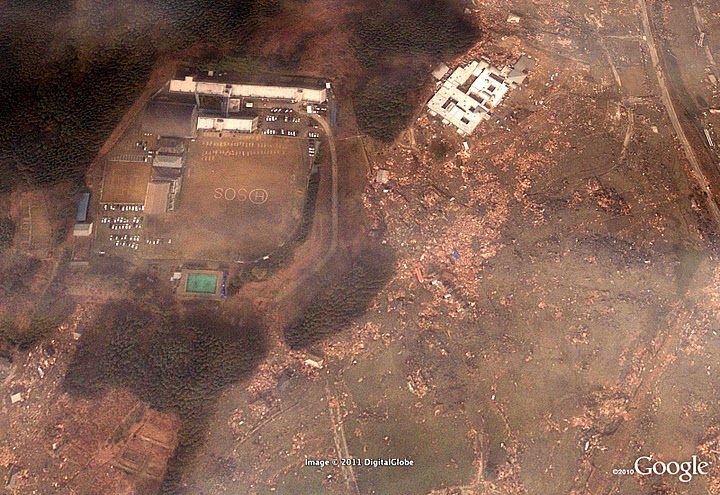 Credit: Google, GeoEye © 2011
Google's Earth satellites have photographed a singular plea for help from the people of the tsunami stricken town of Minamisanriku, Japan.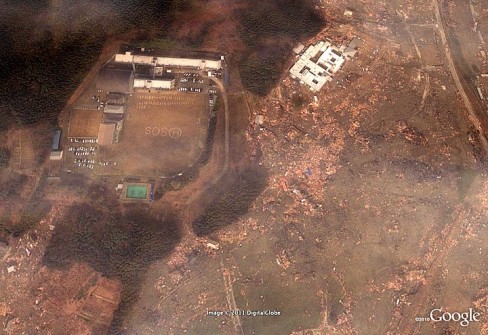 Click here to see a larger version of this image.
This SOS messages was written in the grounds of the Shizugawa High School's football field after the tsunami hit the village early on Friday. Minamisanriku is located in the north east of Japan, in direct line of Friday's 9 metre (30 feet) high tsunami. The finishing village, which sites at the apex of a 'V' shaped cove was one of the first, and worst hit, areas of Japan.
Residence of the village caught on film the tsunami as it struck.

Japanese authorities located 2,000 people from the village, although some 8,000 are still missing.
Google Earth also recorded images of the town, taken 9 years ago. The image below shows the Shizugawa High School and surrounding area intact.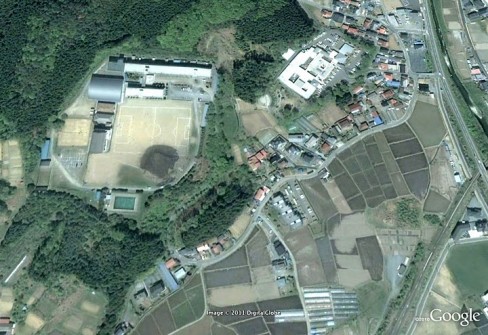 Click here to see a larger version of this images.
An interactive version of this image can be seen below.

View Larger Map
Google has been recording the aftermath of the earthquake and tsunami since Friday's events.
Tags :
earthquake
geoeye
Google
google earth
images
japan
maps
photograph
satellite
satellite imagery
tsunami
Video