While many may embrace minimalism for the mental or stylish benefits, learning to live with the basics is an essential skill for your modern day digital nomad who is always on the go.
Traveling light can make all the difference, especially when it comes to checking in bags. To master the art of traveling efficiently a plethora of digital nomad bloggers such as Digital Nomad Soul and Become Nomad have created guides on how to travel as efficiently as possible, alongside many Youtube videos.
In addition to blogs and videos, the subreddit r/digitalnomads, a forum based on digital nomad life which holds 399K subscribers, often discusses how to travel the world and live as efficiently as possible in the process.
Read More: Navigating the invisible landscapes of remote working with Running Remote
This has even transformed into its own sub-community of minimalist digital nomads, where the number of items you carry can often be seen as a competition. As a result, there is a sense of pride and status among the minimalist digital nomads who strive to travel with as little as possible.
As cameras, computers, and phones become smaller, it is becoming increasingly easier for digital nomads to travel with a lighter load without hindering performance.
Here are the mobile office tools to help digital nomads find their working zen.
Light, Luxurious Luggage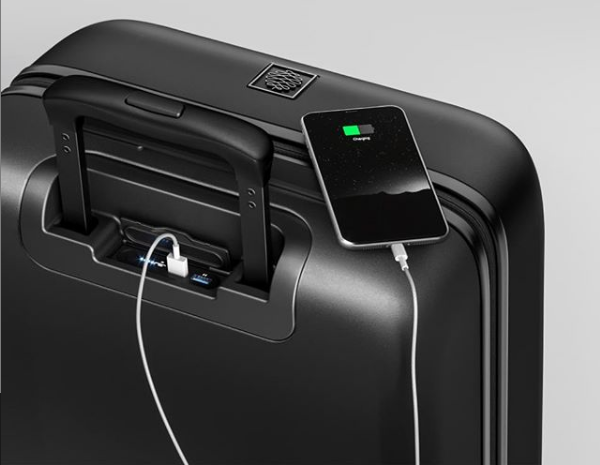 Swiss boutique design consultancy Sapetti, focuses on product and furniture design, is striving to create tools which can help facilitate an easier life for anyone on the go.
Its previous success, "Chairless Chair by noonee", a passive on-the-go exoskeleton, went viral last year for its unique design.
While this might not be ideal for a digital nomad, their latest product could be a game changer for this community. Jey & Em is a smart-suitcase for digital nomads that integrates a detachable and lockable laptop case, a removable power bank (approved by all airlines) and a smart-tracker.
To find out what other digital nomad friendly products we can expect to see in the near future, we reached out to Sapetti Co-Founder Marc Sapetti, who was also the lead designer in ground-breaking office furniture systems, Parcs.
"Regarding what's next, we will be adding different luggage sizes as well as different laptop bag configurations to fit different functions and styles."
"In addition, there will be a collection of accessories that will focus on more specific 'issues' that the digital nomad currently faces."
Sapetti likes to keep busy and alongside the aforementioned work, he has been involved in the products strategy for Cavaletti since 2013 together with their board of directors, leading the company to gain an international reputation for innovation and quality, and becoming top manufacturer searing and collaborative furniture in Brazil. 
While this mobile office is a step in the right direction, it is not the complete package. Working as a digital nomad can lead to a sporadic schedule, it can be hard to engineer the right environment outside of the usual 9-5 routine and still produce the same results.
Sound Isolating Earphones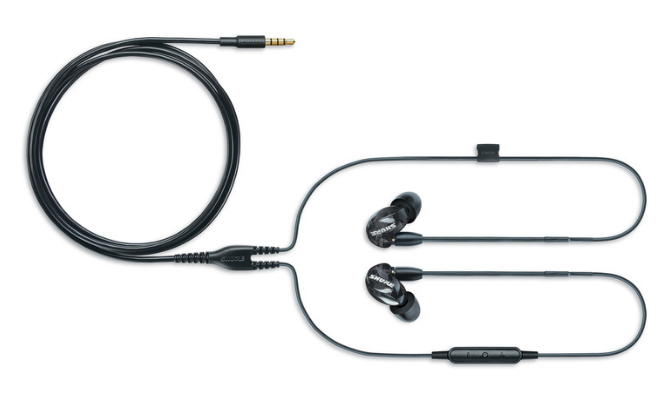 Trying to focus on an urgent project for a client in a noisy coffee shop or busy coworking space can be stressful. According to Scientific American, even ambient noise affects our health by increasing general stress levels and aggravating stress-related conditions such as high blood pressure, coronary disease, peptic ulcers, and migraine headaches. You don't need to be a digital nomad to know that these symptoms are not conducive for work. One way around this is with top quality noise canceling headphones, such as the SE215 Sound Isolating Earphones which have a price tag of $100.
Olixar 4-USB Travel Adapter
When passing through many different countries and continents it can be hard to keep up with the currency, the time zone, and for a digital nomad with a long list of electrical items, the type of power plugs needed. To combat this there are many worldwide adaptors on the market, such as the Olixar 4-USB Travel Adapter.
According to adapter review blog, Too Many Adapters, this item is a real hit, as the reviewer advocates "I liked this travel adapter, and found it useful. It's very much the kind of thing I'd take with me on the road, especially when travelling with someone else who also has gear that needs charging over USB. For £19 (or $25 in the US store), it's an inexpensive way of dealing with both a lack of wall sockets and a bag full of adapters."
HooToo Wireless Travel Router
Across the world, digital nomads are in debt to Tim Berners-Lee, the father of the internet and the man that has made their lifestyles possible. And as any digital nomad will tell you, it is almost impossible to work without a decent internet connection. To help ensure no mobile office is without a good connection, digital nomads can make us of the HooToo Wireless Travel Router, which has over 1,176 customer reviews on Amazon with an average of four stars. 
"I am typing this message in the middle of the Atlantic Ocean… while both of my kids are watching Netflix and my husband is watching all the stuff in the hard drive while my kid is also downloading in another tablet," states one Amazon review.
As technology continues to grow and shrink, we can expect the versatile equipment of digital nomads to become more prevalent in their vagabond lives, allowing them to take their ever advancing office with them no matter where they go.
Disclosure: This article includes a client of an Espacio portfolio company