We're all well used to sharing photos and content online (and if you look at the SOPA protests on Wednesday you'll see we're willing to defend our ability to do so) but one European startup, CanvasDropr (@canvasdropr | Facebook), believes that image sharing is too slow.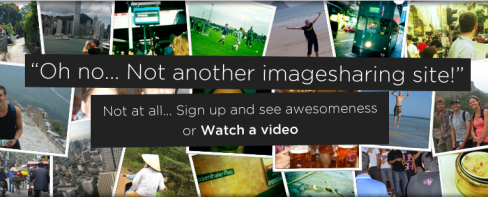 CanvasDropr wants to make image sharing easier, more collaborative, and, well…less boring.  To do this the site's creators, Christian Rasmussen and Cathrine Andersen, took a blank canvas to the online image sharing experience.  The result is a social sharing site that combines Google Docs-like simultaneous editing features with Flickr/Picasa-like image management.
But unlike traditional image sharing sites the CanvasDropr sharing experience is based around creating image scrapbooks – multiple users can upload, reorganize, and manage dozens of images on the same online canvas and then share this creation with the wider world.
When we were speaking to the CanvasDropr team in September they told us about the company's plans for 2012 and hinted that we're going to see more from the Danish startup, they said, "Soon we will be presenting a whole lot of exciting new features and have a surprise in store for Droppers and the world – CanvasDropr is not 'just' for entertainment and we will be launching some great stuff for other purposes soon as well."
One of these new features, which was released this week, is embeddable canvases.  Bloggers and website owners can now embed their CanvasDropr canvases on their own sites, allowing them to share their content with larger audiences.  While Picasa, Flickr, and WordPress allow images galleries to be embedded they couldn't be considered the most visually appealing (although you can import your Picasa images to CanvasDropr and then embed them).
Since its launch in June 2011 CanvasDropr has quickly developed into a platform that rivals more established names like Flickr and Picasa for functionality and usability.  In the past six months the company has been working on securing an additional funding round and has redeveloped its site, adding greater functionality and an impressive redesign.  Plans are already in the works for Android and iPhone apps which will bring the site's unique take on image sharing onto the mobile platform.