The Espacio media incubator today launches ActitudFem.es, a Spanish news publication dedicated to women that caters to feminine needs and interests.
ActitudFem was born to satisfy all the needs of women, offering the best entertaining content all in one place, including the best advice and information for its readers on feminine needs from skin and body care and safety awareness to tips on finding new ways to feel the most comfortable and to realize their full potential on a day-to-day basis.
"ActitudFem is a space by women for women. It is a place where the different interests that we have are brought together, including all the information that sometimes becomes diffused among so many tastes," said Alejandra Marín, who will be the editor of ActitudFem.
"Beauty, fashion, lifestyle, music, food, home, experiences, and other topics become more valuable when they are treated among women," she added.
Women are among the United Nations Sustainable Development Goals as the main axis of transformation. Several organizations have embarked on this important commitment to use information and communication technologies (ICT) to promote the empowerment of women while generating great social impact.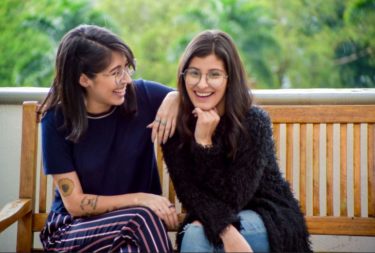 Forty-two percent of women say they use the Internet only for things they consider really useful, such as listening to interesting radio topics or watching videos of interest, while 26 percent are leaders who take advantage of the web to share their ideas and generate impact on others.
Only 17 percent of the women surveyed consider the internet to be the main source of information in the modern world as the web is a great space to nurture knowledge.
ActitudFem launches to offer women the best tips and advice on healthy eating, beauty, places to have a good time, tips and tricks for the home, and day-to-day advice, as well as an entertainment section with the best of music, art, and lifestyle, all in one place.
This new launch is part of a series of projects that the Espacio media incubator is working on, with the aim of promoting communication and content generation, entrepreneurship, acceleration, and the growth of new companies in Latin America and the Caribbean.
Espacio is the parent company of The Sociable, and over the past eight months Espacio has launched and acquired several news publications including:
Mi Dinero, a publication in Spanish dedicated to covering cryptocurrencies, blockchain technologies, and the fintech world.
AppleManía, covering Apple news for Latin America.
CeroLag, a Spanish-language publication dedicated to the gaming community and everything that has to do with video games.
The Bitcoin Mag, a magazine website reporting and commenting on the world of cryptocurrencies, blockchain and fintech.
Novobrief, the English-language voice for Spain's startup ecosystem.
Hibiscus & Nomada, a travel blog with stunning photos.
Peru Reports, Peru's leading news publication in the English language.
The Bogotá Post online, one of the most widely-read English newspapers in Colombia.
En Serie, an online publication focused on keeping up with the latest films, series, and everything related to the exciting world of visual entertainment.
Portugal Startups, a media publication in English dedicated to startup and entrepreneurial news in Portugal.
The Tech Panda, a Bangalore-based media publication dedicated to startup and tech news in India.
Espacio is an incubator founded in 2013 by Conrad Egusa and Eddie Arrieta. Its mission is to add value to both the media and the public relations industries.