Last month we covered a good-news story about an investment competition with a difference. Emerging startups were invited to pitch their ideas on Twitter using the hashtag #20000yoyos and two winners would be chosen just weeks later, each receiving €10,000 to help get their idea off the ground.
The competition was run and funded by Niall Harbison, best known as having co-founded social media agency Simply Zesty. At the start of the month he announced both winners of the competition; Bia Beauty, a natural ingredients cosmetics company, and Carve Cases who manufacture wooden iPhone cases.
Not knowing too much about cosmetics we skipped on the natural skin oils and had Carve Cases send us on an example to review instead.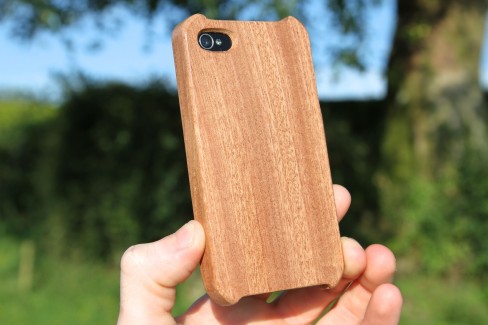 The cases are made from solid hardwood (don't ask me which) so every piece produced by Carve Cases is unique. They're engineered to the nearest millimetre so they fit precisely in place with confidence on any iPhone 4/4S.
The case is slightly thicker than my normal leather one but it still doesn't feel bulky or heavy. I could probably live with bulky anyway if it meant my precious iPhone 4S was protected from bumps and falls (normal falls).
The case is quite distinctive, pretty and is fit for purpose so it's a thumbs up from me.
Carve Cases officially launched with a new website and beautiful product imagery earlier this week. They ship worldwide from HQ in Celbridge, Co. Kildare, but will also be stocked in a number of large high street shops in Ireland and the UK in the coming weeks.
And if you're not an iPhone lover, Carve Cases do have plans to produce wooden cases for some of the big Android smartphones in the near future.